Thames Valley universities reveal development plans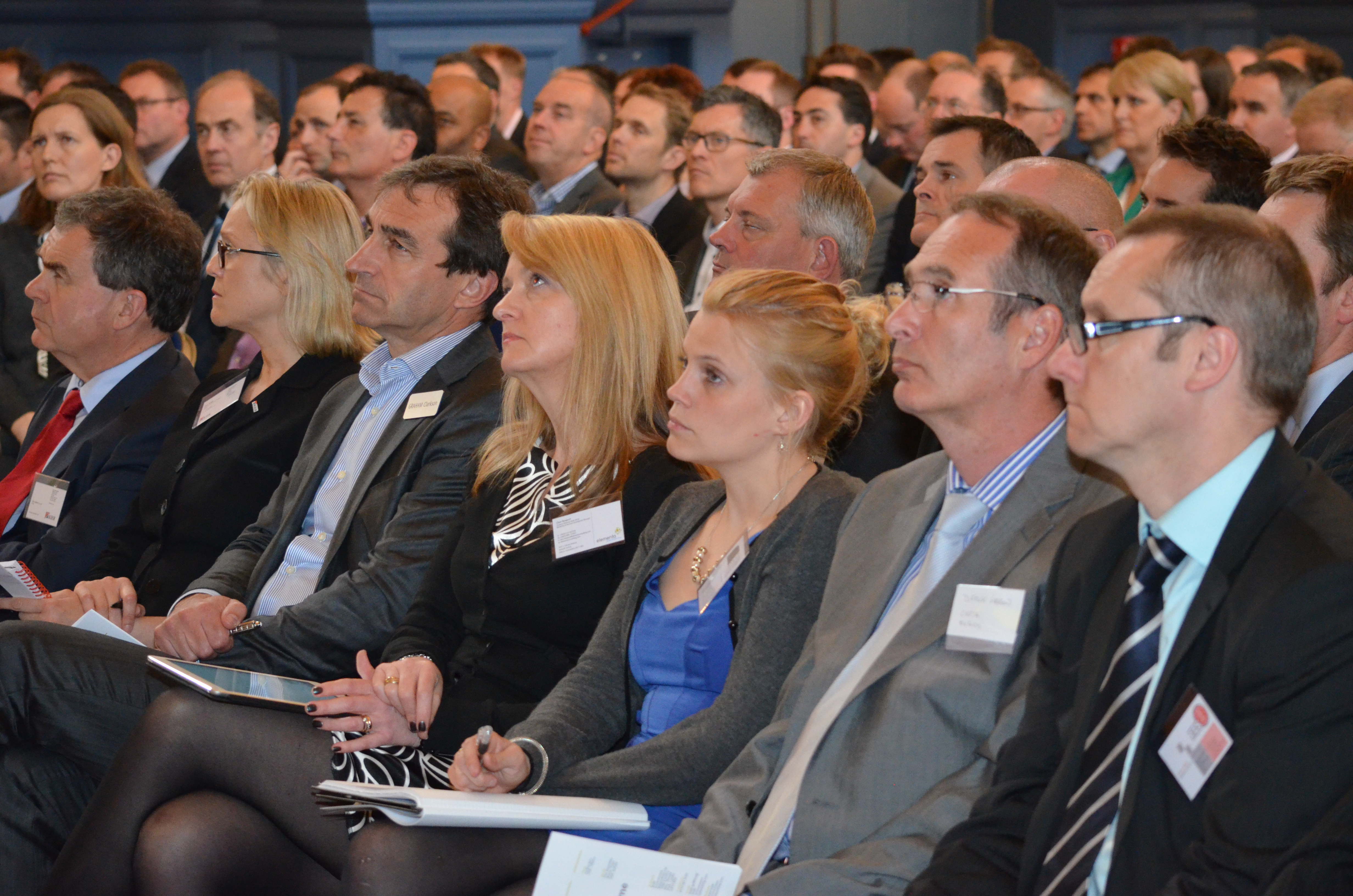 Universities are planning major development pushes to attract students in an increasingly competitive market, according to the University of Oxford, Oxford Brookes University and Buckinghamshire New University.
The universities were speaking about their development pipelines and strategies at the Built Environment Networking event on Thames Valley Universities Investment Plans 2014, held in Oxford Town Hall.
Estates professionals from each of the three universities agreed higher education institutions at all levels are upping their games to replace or renew tired university buildings.
Paul Goffin, director of estates at the University of Oxford, revealed the university expects to develop around £1.8bn of capital projects over the next decade.
He said the historic university's priority is "investment in substandard teaching and research facilities" and while he said the institution is well-funded, there are still areas of neglect. "We have chemistry labs that look like they were developed in 1850," Goffin said. "We do need to bring a lot of our facilities up to date."
Sue Holmes, director of estates and facilities management at Oxford Brookes University and chair elect of the Association of University Directors of Estates (AUDE), said students now have "higher expectations" from universities as they pay higher tuition fees and typically come from modern new-build schools.
"Most of our students have been through Building Schools for the Future programmes or other initiatives in schools," Holmes said. "They've had high quality teaching facilities since they were tots."
Derek Godfrey, deputy vice chancellor of Buckinghamshire New University, said the university has ambitious redevelopment plans for its High Wycombe campus, but requires investment and construction partners to realise them.
Godfrey said the university used the proceeds of selling off other campuses to fund improvements to its estate over the last seven years, but acknowledged "we need to keep on going forward" to attract students and to "meet expectations that this pace of change will continue".
The three universities also discussed their development pipelines and strategies in more detail –
UNIVERISTY OF OXFORD
The University of Oxford centrally manages a large swathe of the city of Oxford's properties – both academic and commercial – although the university's 38 colleges independently manage their own estates. The university's estate has grown by 25% in the last ten years and covers 235 academic buildings and 150 commercially managed properties. The estate spans 528 years of construction since 1424. A quarter of its buildings are listed, with ten buildings grade I listed.
Opportunities
The university expects to develop around £1.8bn of capital projects over the next decade, increasing the size of its estate by a further 28% over the period. The university is one year into a ten year capital masterplan running between 2014 and 2024 and has identified £900m of capital projects for the first half of the period, of which £700m is already funded. The university currently has 80 active capital building projects at various stages of development. Last year the university spent £140m on capital projects and expects to spend more this year.
The university has bought the Park Hospital site next to its Old Road medical sciences campus in Headington and plans to build a Big Data Institute there, along with a car park and amenities building.
There is scope for three further developments on empty sites in Oxford's Radcliffe Observatory Quarter. Three schemes have already been completed in the Quarter, while two further buildings are on site – the Blavatnik School of Government and an outpatients building.
At Begbroke Science Park, four miles out of the centre of Oxford, there is funding in place to build an innovation centre for staff and spin-out and incubation companies.
The university needs to "think very big" to reach its target of reducing its carbon footprint by 30% by 2021, based on 2005-06 levels. Hitting the target is made tougher by the rapid growth of its estate and will require a "very expensive" programme of improvements. The university will need construction partners to help.
Strategy
The university's capital masterplan focuses on both physical and IT projects. The existence of a prioritised list of projects that has buy-in from across the university is a breakthrough, Goffin said. "The University of Oxford wasn't very good at prioritising its capital spending in the past," he added. "It tended to be who shouted loudest got the money". The university has also recorded and ranked the condition and functional suitability of all its academic space for the first time, allowing it to prioritise future refurbishment and redevelopment work. The university is promoting flexibility and shared use of its buildings. It has also begun rigorously comparing it's estate with an international peer group, including US institutions such as Harvard, Stanford and Yale.
OXFORD BROOKES UNIVERSITY
Oxford Brookes is an £181m turnover university with 12,700 full-time equivalent students and 1,876 staff. It's estate covers three campuses – Harcourt Hill, Headington and Wheatley – plus several satellites, over 78 hectares. It comprises 71 academic buildings and 70 residential buildings covering 4,500 bed spaces. The university completed and opened a new building, the John Henry Brookes Building, at its Headington campus, earlier this year. The building comprises teaching, support, leisure, library, catering and exhibition spaces and was designed by architect Design Engine and built by contractor Laing O'Rourke.
Opportunities
The university has masterplans for all three main campuses to "show us our maximum potential", Holmes said. The Headington and Harcourt Hill masterplans have been formally adopted, while the university is currently working with South Oxfordshire District Council to get the Wheatley masterplan formally adopted. A review of estate strategy is underway, drawing on all three masterplans. Around 70% of the estate is RICS condition C, meaning it has significantly less than a 20 year life. The estates team is discussing "new build versus quality refurbishment, with new skins on some of our less attractive facades."
Oxford Brookes has a £30m budget for upgrading its existing residential buildings.
The university is looking for "really smart sustainable M&E solutions" to reduce its utility bill. As it stands its utility bill is forecast to double from £3m to £6m by 2020.
Strategy
The university places an emphasis on high quality and whole life costing. Oxford Brookes will prioritise "spending money wisely on student support space rather than back office space." In terms of new-build residential projects it is considering moving from a halls model to a "town house model".
BUCKINGHAM NEW UNIVERSITY
This institution became a fully-fledged university seven years ago, but can trace its roots back around 100 years. It educates 9,000 students. It's main High Wycombe campus has a 'Gateway' building at the front comprising learning and social spaces that was built and completed five years ago, but the rest of the campus is more dated.
Opportunities
The university has developed a masterplan for its High Wycombe campus with Moses Cameron Williams Architects and Gardiner & Theobald. Central to the plan is moving all car parking to a proposed multi-storey car park at the rear of the campus, freeing up space across the campus for new buildings and social space. The university estimates it will take 19 years to complete. It wants investment and construction partners "to help us deliver these long term aspirations", Godfrey said. He added: "In a sense it's pretty simple – we want to transform our campus into a community, but we don't really have the money to do it. We need to partner in order to make that a possible future for us." The university is using the next six months to work up the proposal in the context of the likely funding available.
Buckingham New University would like to purchase a piece of green land behind the campus currently owned by National Grid to enable further expansion, but currently doesn't have the funds.
Strategy
The three key goals are to create a campus with a sense of community and identity that is sustainable, Godfrey said. The university also wants to "open up" the campus and to link it better with the rest of High Wycombe town centre.