£76m West Yorkshire regeneration scheme…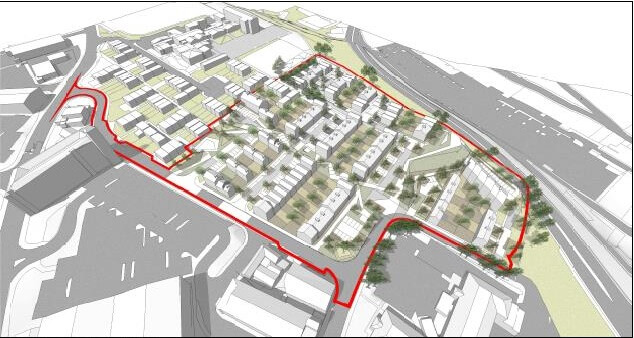 A major £76m regeneration of an area Halifax has moved a step closer this week – after Calderdale Council received financial backing. £1.4m of investment is set to be secured from the Council's Capital Programme with an additional £797,000 coming through the West Yorkshire Combined Authority.
Calerdale Council, who'll be speaking about their plans at the West Yorkshire Economic Growth Conference, plan on regenerating an area around Beech Hill in Halifax which will unlock new homes and jobs to help drive the regional economy. The investment will now unlock phase one – including demolition of the existing tower blocks, infrastructure improvements and remediation works can be completed which will prepare the land ready for 100 new homes which would form part of phase one – before additional development occurs.

The scheme will work in partnership with Together Housing, a non-profit making organisation which invests back into the association for the benefit of residents and local communities. Together Housing are one of the biggest housing associations in the North of England with over 38,000 homes across mainly Yorkshire and Lancashire.
Cllr Barry Collins, Cabinet Member for Regeneration & Economic Strategy, said: "It's taking a long time to develop but it is extremely worthwhile. It's a long overdue regeneration for this area."
Calderdale Council are set to share their future plans for regeneration and development in the region at the West Yorkshire Economic Growth Conference, where they'll be represented by Karen Lythe, Assistant Director for Economy, Housing and Investment as well as Cllr Tim Swift, Leader of the Council.
You can register for West Yorkshire Economic Growth Conference tickets and see the full programme of speakers, exhibitors and attendees here.