Beam Park Up For Consideration After Mayoral Support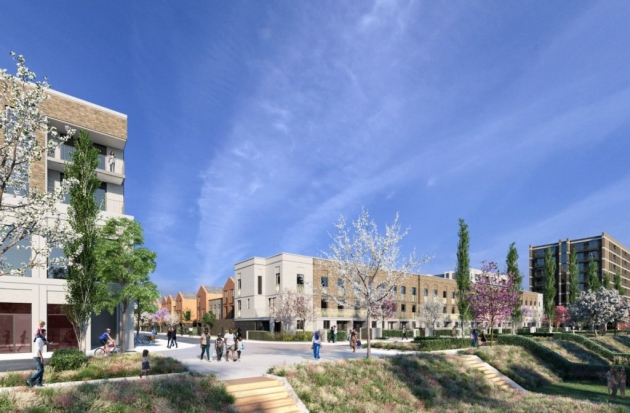 The second stage of ambitious plans to build 3,000 homes on an estate crossing two boroughs could be a step closer.
Second phase plans to build a further 330 dwellings at the site of the former Ford assembly plant in Dagenham and Rainham have been put forward for approval at a meeting of Havering's strategic planning committee, council documents show.
Even though the next stage of the development is on the Barking and Dagenham side of the estate, the developers, Countryside Properties and L&Q, still have to get permission from Havering because of the scheme's importance.
No change is proposed to the Havering side of the development. The application up for discussion at Havering's strategic development meeting on November 7 is required to bring the scheme into line with Barking and Dagenham Council.
Havering town hall chiefs have been urged in a planning report ahead of the meeting to grant permission for the second phase.
The Beam Park estate's future had hit the buffers after Havering rejected the plans in spite of neighbouring Barking and Dagenham giving them the green light.