Calderdale – a place for growth and investment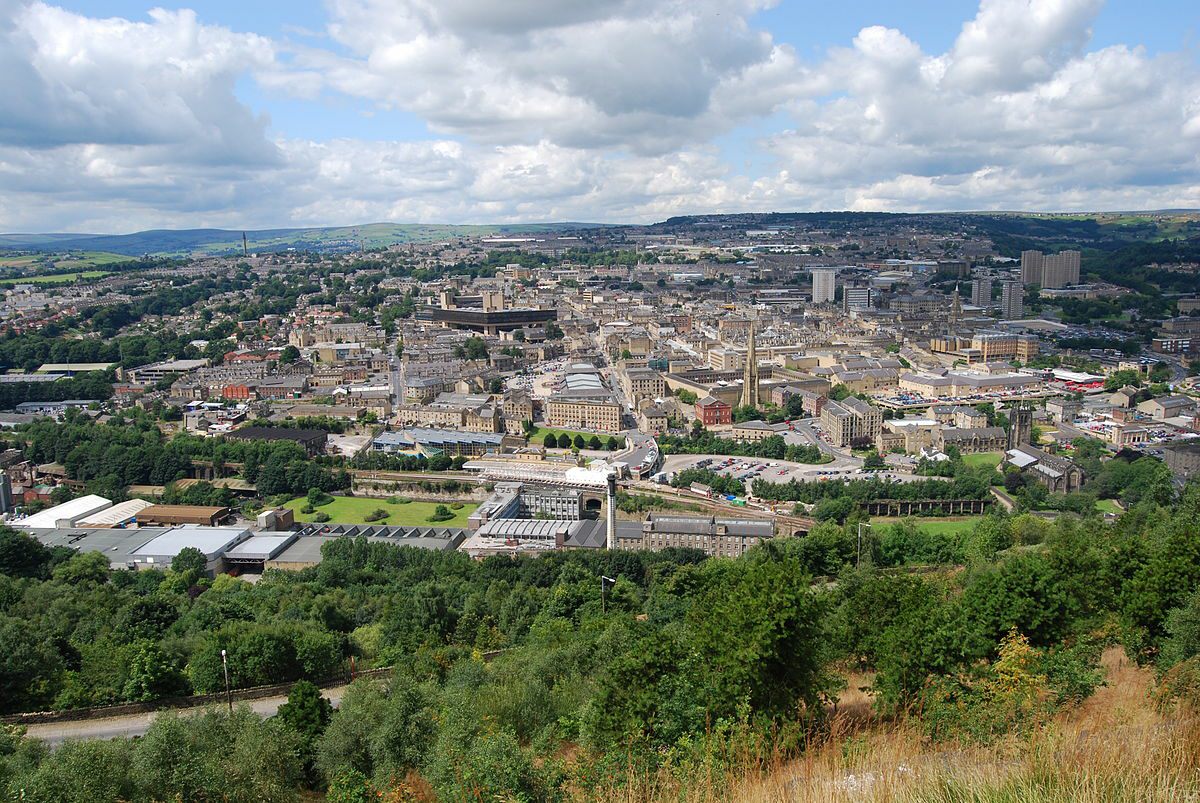 Ahead of the West Yorkshire Economic Growth Conference – an event set to bring together senior figures from across the public and private sector to drive regeneration, investment and development – we hear exclusively from Calderdale Council on why their borough is an attractive location to develop, investment, work, live and more…
Calderdale – a place for growth and investment
Calderdale is located at the heart of the Yorkshire Pennines, and we're home to one of the most distinctive, vibrant and inspiring cultural offers in the country. With the likes of the Grade I listed Piece Hall and the Eureka! Children's Museum in the heart of Halifax, the thriving market towns of Todmorden and Hebden Bridge, and the two best pubs in Yorkshire in Brighouse, we've attracted 5,600 more residents into our Borough since 2011.
The Northern Powerhouse Liveability Index places Calderdale 21 out of 72 for places to live in the north, ranking higher than our neighbours in Kirklees and Bradford. It's no surprise then that there is a significant appeal for people to live in our Borough.
Against this backdrop, it may be a surprise to find out that Calderdale is also a great place to do business, work, and invest, and we're making major investments to support good growth in our already thriving economy which we'll share at the West Yorkshire Economic Growth Conference.

Enterprising and Talented
Calderdale's talent, creativity and can-do attitude to business has created record levels of investment and start-ups, which play a vital role in boosting our local economy and making the borough a great place to live, work and visit. More than ever before, it's a really exciting time to do business here.
One of the key themes for Calderdale's Strategic Vision for 2024 is 'Enterprising and Talented'. Success in this area will see Calderdale become the small business capital of the North. But this ambition isn't something for the council to achieve alone, it's for our people and our local businesses to deliver too, enabled by the efforts we make to help realise that Vision.
So what is the role of the council? How can we ensure that the economy grows and that we attract and keep businesses here? Our role isn't a short term one and our ambition isn't something that will be fully accomplished by 2024. We're working to support future generations in Calderdale, creating a sustainable place that is supported by a strong economy.
The Calderdale GVA grew by 25% from 2005 to 2015 to £4,336m and our visitor economy is thriving, with 6% of jobs support by a visitor economy that grew by 11% from 2016 to 2017, totalling £328m. Investment in infrastructure can help a structurally strong economy to grow, which is why this is an ideal time the Council to deliver transformative investment.
Calderdale's Cohesive Local Plan
Our coordinated approach to the Local Plan, which considers both regeneration and economic development, will allow for the physical growth of homes and population to enable inclusive growth in our Borough. Our approach has allowed us to utilise our housing allocations, identifying areas where housing can enhance economic performance and place competitiveness.
The Local Plan will help our entrepreneurial spirit to thrive and help us to retain talent locally by supporting the creation of good quality and highly skilled employment within the borough. It will also help us to ensure that everyone has access to a decent home and that people are able to travel within and beyond the borough safely and easily. This is a Local Plan for our communities, and we're planning for their needs now and for future generations.
Connectivity is Key
Effective transport links are the foundation of a vibrant economy – a key topic which will be a focus of the West Yorkshire Economic Growth Conference. They help to maintain high levels of productivity, inward investment and competitiveness. Enhanced transport links help to increase the level of output in existing businesses by reducing the amount of time lost to delays and congestion. They also help to; create new high value jobs, which depend on excellent connections, deliver access to a larger pool of workers and allow businesses to use resources more efficiently.
Right now we're seeing unprecedented investment in transport from the West Yorkshire-plus Transport Fund. Prioritising the delivery of the infrastructure that supports economic growth is something that Calderdale Council takes extremely seriously. We've put together a dedicated team to ensure that the £150 million investment in transport across Calderdale delivers quicker, safer and more sustainable journeys, which will create jobs, millions of pounds of economic benefit and better connectivity – all vital for unlocking even more business potential.
The Leeds City Region Strategic Economic Plan clearly recognises that infrastructure delivery is directly linked to economic growth. We've identified the benefit of this link between transport and economic growth with our project proposals, directly linking the business cases to job growth and improved access to skills. This is particularly evident along the A629 corridor. The improvement programme, which is being jointly delivered by Calderdale and Kirklees Council, has the ability to unlock development potential in the area and create over 1,700 jobs by 2026. Such benefits were predicted as achievable on the back of a range of scheme outcomes, including congestion relief, reduced journey times for general traffic, improved pedestrian and cycle accessibility, and a reduction in end-to-end journey times for buses.
Another area of major investment is in our rail offer. We will introduce a new train station in Elland, which will improve connectivity across Elland, support existing local business and promote Elland as an attractive place to invest. We will also transform Halifax rail station. The station is a key gateway not only for Calderdale but for the North of England. Around two million people use Halifax train station every year, and we have an ambitious target to see 50% more rail trips in 2026 than in 2016. Improving the station and the way people access it will help meet future demand. It will also improve the travel experience, create a more attractive environment and boost the local economy by increasing investment, jobs and tourism.
A strategy for growth in South East Calderdale
Our plan for South East Calderdale brings together these factors that facilitate economic growth. It's been identified as an area for employment and housing growth in both the Calderdale and Kirklees Local Plan, and so, in collaboration with Kirklees Council, we're delivering a tailored investment programme.
Underpinning the detailed planning for this cross boundary regeneration initiative, we're working together to deliver a strategy that co-ordinates infrastructure delivery and development. As well as promoting good planning principles, encouraging investment from the house building sector and providing opportunities for job creation on prime employment land.
Our holistic approach recognises that growth in this area will require strategic transport interventions, which is why South East Calderdale will see some of the biggest investment from the West Yorkshire-plus Transport Fund, focusing on the A62 and the A641. As well as supporting the release of the housing and employment opportunities, these schemes will also aim to manage and reduce traffic congestion, provide improved opportunities for public transport, improve air quality, enhance the public realm and facilitate improved infrastructure for active travel modes including the provision of associated facilities for pedestrians and cyclists.
The scale of our ambition is substantial; the two Local Plans envision 5,300 new homes, 70 hectares of employment site and 4,300 new jobs. To achieve this, we're working collaboratively with key partners and stakeholders from Leeds City Region, West Yorkshire Combined Authority, Department for Transport, Highways England and Historic England. This collaboration will be instrumental to achieving the programme's strategic vision through the realisation of associated benefits and outcomes via the delivery of a regionally significant housing and employment programme (one of the most significant 'offers' in the Leeds City Region and Yorkshire).
A place for growth and investment
The business economy in Calderdale is already thriving; a 2017 Leeds City Region survey found that 86% of businesses in Calderdale were happy with their current location to do business. Last year also saw the introduction of the Halifax Business Improvement District (BID), which is delivering a sustainable and democratic way of transforming the district into a better place based on the ideas of the local businesses themselves.
At Calderdale Council, we're committed to continuing to offer value to all businesses by promoting schemes like Business Improvement Districts, and promoting skills, training and support through our dedicated Business and Skills team. We'll continue to value our major employers at Nestle, Covea, and Lloyds – we're proud to have them here, bringing major benefits to the economy through over 10,000 jobs and the skills and training that they offer. Our next steps are to encourage more business and investment into our Borough.
The transformative investment that we will see from the Local Plan, the transport fund, and the Town Centre Delivery Plan is only one strand of our approach to growing the economy, but it's the backbone to the success of our other priorities and projects. The major improvement in connectivity, for example, makes our investment in Halifax, an area of urban growth, sustainable.  We will deliver improved access to skills – and in turn a more skilled employment pool – through the building of a new sixth form centre in Halifax Town Centre, which, delivered in collaboration with Trinity Multi-Academy Trust and Rastrick High School, will deliver further education for up to 1,000 students per year. The town will also see a renovated borough market, a new leisure centre and we will create a beautiful public realm, all of which will contribute to our Vision 2024 theme of enterprising and talented Calderdale.
Without investment in infrastructure, housing and employment areas, the potential for economic growth in Calderdale would be restrained. Our focused approach to driving large scale investment and promoting business offer allows our potential for growth to be unlimited, whilst embracing the distinctiveness of Calderdale; an urban economy in the heart of the rural Pennines.
Calderdale Council will be represented at the West Yorkshire Economic Growth Conference during several key sessions – whilst also exhibiting to engage with the built environment industry.
Register for tickets to the conference on the 18th September here.