An exclusive Q&A with Crown Commercial Services on Offsite Manufacturing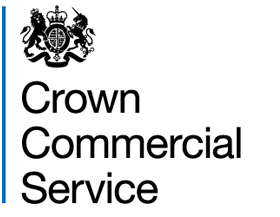 The Crown Commercial Service (CCS) is of course well known across the industry, but for those who may not know, tell us a little about the CCS and the work you're responsible for…
The Crown Commercial Service is the largest Public Sector Procurement Organisation in the UK. Last year we spent £13bn on frameworks – with significant growth planned. We also support the implementation of Government construction strategy objectives. We ensure the Public Sector procurement get their value for money. CCS also encourages achievement of social value objectives.
We have four pillars – corporate, people, technology and buildings along with five locations – London, Newport, Norwich, Leeds, and Liverpool. John Welch is responsible for the Construction Group, within the buildings pillar, and there are currently four categories – construction works, construction products, professional services and modular building solutions.
This government have outlined the important role offsite manufacturing will have in the future of the UK's construction industry, but modular/offsite still acquaints to a small proportion of new builds. Why is this, and what have been the challenges to accelerating the use of offsite across the UK?
The offsite industry is still in its early stages of development. There is also familiarity with traditional construction techniques and familiarity with the benefits of off-site construction solutions
Get your tickets to our Offsite Manufacture Conference & Exhibition > 
And what are the opportunities and the biggest benefits for using offsite manufacturing?
The benefits of offsite construction are –
Speed of Construction – reduced cost and risk;
Safety – fabricated in controlled, well-managed and safe environments;
Reduced impact on business location;
Environmentally Friendly – can be built from recycled materials with minimal waste;
Cost-effective – designed to meet requirements, and nothing more;
Aesthetically Designed – to match its environment;
Bespoke Design – tailored to your exact needs;
Flexibility of Use – and re-use;
Quality – designed to meet precise specifications.
You recently launched your £1.2bn Modular Buildings Solutions framework with 24 suppliers chosen across the framework. What expertise were you looking for from those companies, and what work are they set to deliver over the next 4 years?
The value of the PIN was £1.2bn, and this is the absolute maximum value of the framework.
However, (CCS have not had a presence in the modular building solutions market for almost 4 years, so) our business plan is based on a more realistic £500m
All suppliers have been assessed from both quality and financial perspectives, so our customers have access to a regulatory compliant suitably pre-qualified supply market. Specifically, we are confident that all suppliers on the framework are capable of providing the specified quality solution at a reasonable price within the required timeframe.
Get your tickets to our Offsite Manufacture Conference & Exhibition > 
Modular housing seems to be the area which is really starting to blossom with many major firms committing to enhance their delivery through modular over the coming years. But tell us a little about the education and healthcare sectors, and how you see modular helping to deliver these schemes?
The CCS Modular Building Solutions Framework was set up with a firm focus on the education and healthcare sectors.
Specifically, the only sector specific Lots are for Education (Lot 1 purchase and Lot 2 hire) and Healthcare (Lot 3 purchase and Lot 4 hire)
The education and healthcare Lots are precisely specified to meet the demands of those sectors and can be provided to meet any design life, even matching those of permanent (i.e. traditional build) solutions.
Although the CCS Modular Building Solutions framework can facilitate the procurement of modular buildings of any design life, we see a particular opportunity in providing modular buildings for temporary and "semi-permanent" requirements, where demand is for short-to-medium term solutions.
Get your tickets to our Offsite Manufacture Conference & Exhibition > 
Social value, sustainability and energy efficiency are some of the key areas which CCS focus when delivering work through their framework. Tell us a little more about the work you do in these areas…
The CCS Modular Building Solutions framework essentially provides a regulatory compliant pre-approved route to market for all CG and WPS customers. But customers can specify their precise requirements in a range of call-off contracts that are awarded under the framework.
The Government Construction Strategy encourages the development of a number of strategic initiatives, including greater usage of BIM, training and skills development, fair payment to supply chain, whole-life approaches, improving digital skills, developing sustainable solutions, increasing client capability and reducing carbon emissions / enhancing energy efficiency.
Customers are enabled – and encouraged – to specify their precise requirements within their call-offs under the framework to enable them to pursue their particular objectives. Customers are encouraged to develop social value initiatives with the framework suppliers and it is our intention to, by using Framework Alliance Contract 1 (FAC-1) to develop supplier commitments around areas such as social value.
Get your tickets to our Offsite Manufacture Conference & Exhibition > 
What is the benefit of public sector organisations using a CCS framework rather than the other alternatives?
There are a number of Modular Building Frameworks in the public sector marketplace at the moment, but CCS has the following advantages –
The CCS Modular Building Solutions framework essentially provides a regulatory compliant pre-approved route to market for all CG and WPS customers
A not for profit Government agency
Suitable for all public sector requirements, with significant flexibility in providing requirements for any need
Pricing model for standard units, but provides the basis for the valuation of project specific requirements, assuring customers of best value at all times
And perhaps most importantly …
Backed by CCS – the support of the largest public sector procurement organisation in the UK. And with it the support of other construction related procurement vehicles (construction works, construction products, construction professional services) and non-construction related procurement categories (facilities management, utilities, fuel, etc) giving a cradle-to-grave suite of procurement vehicles to support all aspects of the building lifecycle.
The Offsite Manufacture Conference is set to bring together over 350 senior professionals from across the industry to discuss, debate and share views and best practice on developing offsite. Why is this event an important date in the industry calendar?
CCS have been out of this sector of the market for almost 4 years
The offsite manufacture conference provides the ideal opportunity to announce our return – and our commitment – to this sector supporting Governments modern methods of construction drivers for the benefit of the public sector.
Get your tickets to our Offsite Manufacture Conference & Exhibition >