Collaborating to reduce homelessness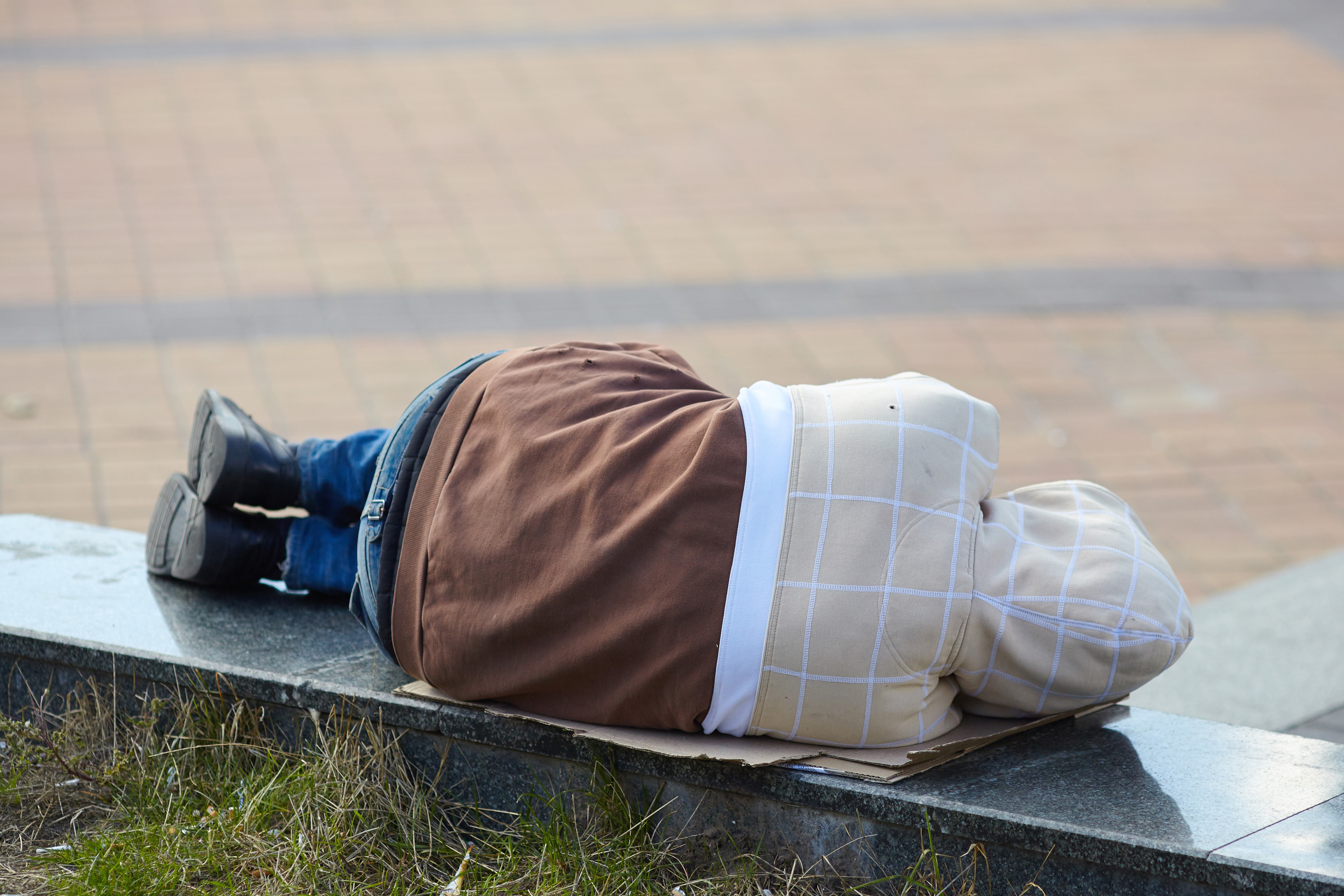 CSjv is working on the High Speed Two (HS2) Enabling Works, where they are taking an innovative and collaborative approach to reduce homelessness. Head of Legacy, Louise Dailly, shares her team's holistic approach to tackling homelessness and leaving a positive legacy.
Homelessness is a growing problem across England, with major cities such as London, Birmingham and Manchester all having the highest figures recorded. Across England, rough sleeping has increased by 165% in the past eight years according to government figures, with around 3,500 people sleeping on the streets in London between October and December 2018; an increase of 18% year on year.
Nearly 650 homeless people have died in London alone over the last five years. With the life expectancy of rough sleepers at around 44 years for men and 42 years for women, this situation has become a real concern for Costain Skanska joint venture (CSjv).
CSjv is working on the High Speed Two (HS2) Enabling Works programme in London, covering two boroughs with the highest homeless figures, Camden and Westminster.
Over the course of the programme, HS2 will create around 30,000 new job opportunities across the route between London and Birmingham and will require a wide range of skills and experience to support these roles, ranging from relatively low skilled roles to professional occupations.
Bringing together our supply chain and charity partners in the area, CSjv continue to be committed to supporting people experiencing homelessness into sustainable jobs and careers on HS2. Partnering with Centre Point and local homeless charity in Camden, C4WS, CSjv continues to support the training of individuals and offers placements and job opportunities on the programme.
"It is crucial for our industry, and for society as a whole, that we encourage and assist people from diverse backgrounds to work with us. We believe our work improves people's lives by providing and improving vital infrastructure. However, we must not forget our wider contribution that is required to improve the lives of those that are finding difficulty, for whatever reason, to find them employment that challenges them and allows them to grow"  Peter Jones, HS2 Enabling Works Programme Director, CSjv
CSjv and its supply chain have been working closely with local homeless charities to offer roles to those people who are ready to enter into full time employment. Since January 2019, the programme has helped five people into full time employment, including Nahom who is currently working for Danny Sullivan, a tier 2 contractor on the HS2 Enabling Works.
Originally from Eritrea, Nahom found his life completely changed when he came to the UK. When he struggled to find work and subsequently was unable to find a place to stay, Nahom got in touch with C4WS to seek help. C4WS provided him with advice and skills, and put him in contact with Danny Sullivan who were able to offer him a role as General Operative.
"My life was stressful. I had no work and I was under job centre plus. Now HS2 has changed my life by providing me with work. I am now saving for my first holiday" Nahom, General Operative at Danny Sullivan
Going back to basics
Employment is a big factor when it comes to supporting homeless people to get back on their feet, however CSjv recognises that that is just one part of their journey into a better life. Together with St Mungo's, CSjv provided accommodation for 26 people in the first ever floating homeless hub on a construction site. Situated on one of our Camden sites, CSjv transformed an empty building into a homeless shelter and welfare facility for those in need.
The shelter ran over a three-week period, giving the charity time to get to know those that using the service, and helping to find them permanent accommodation and any other support they may need. During that time, St Mungos identified a missing person and was able to reunite her with her family which shows how important taking the time to dedicate to people is, and using all resources available to do what we can.
Saskia Prichard, Floating Hub Manager for St Mungo's praised the effectiveness of this collaborative and joined up strategy. "This experience has definitely had an impact on my view of how infrastructure projects could support the community. The building provided to us by CSjv required us all to work together to create the homeless hub, however through joint partnership it shows how organisations from different sectors can work together to achieve great outcomes. It's refreshing to see organisations thinking creatively in ways that help the local communities they work in, which doesn't just involve donating money but looking at resources they have available and working with other organisations to deliver positive outcomes."
How can other cities support homelessness?
This new, unique approach to supporting homelessness is a model that can be replicated up and down the country to help people off the street and into sustainable employment. It creates additional social value to the communities we support which in turn has a positive impact on local councils' resources. In major urban areas similar to London such as Birmingham, Leeds and Manchester, the potential for using similar resources and partnerships is great.
Tackling homelessness is a huge undertaking, one that can't be achieved by one organisation overnight. We have all walked passed people sleeping or begging on the streets. It can be hard to imagine how that person ended up there. However, sleeping on the street is only part of the problem. Homelessness doesn't stop there, it also includes displaced people who have been displaced, kicked out or moved on. It includes the 'hidden homeless' who sofa surf, stay at friends' houses 'just for a couple of nights' or sleeping in hostels. It's not always immediately visible, but it is just as real.
Many organisations shy away from supporting vulnerable groups, not because they don't want to, but because they don't know where to start. It is daunting knowing how to support in ways other than fundraising, but by linking with local organisations, hostels and charities that understand these issues and deal with them first hand, we can make a real difference in the cities we work in.
It is essential that contractors support the social sustainability of the communities we work in to ensure we can deliver additional social value and bring benefits which truly benefit the communities around our project sites.  This model demonstrates that through developing the right partnerships, we can support the most vulnerable to achieve a more positive future.