Major works to upgrade College Road roundabout expected soon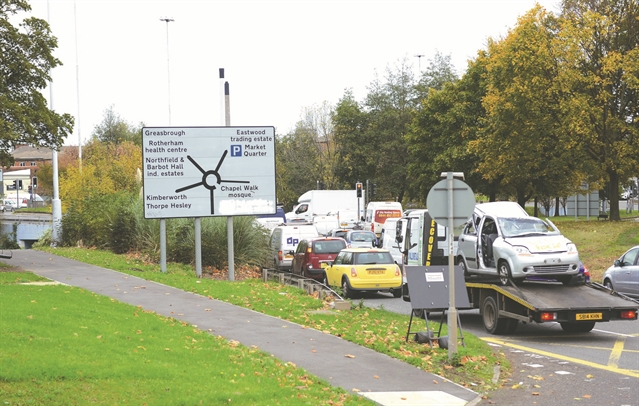 Drivers will need to be prepared for disruption before benefiting from the major changes taking place this summer at the College Road roundabout.
From Monday 19 August, essential work will begin on the A630 College Road which is a critical access point to the Town Centre and provides an important link across the borough.
Improvements to College Road Roundabout will enable the project to add capacity to this 'pinch-point' on the highway network, reducing future queues for motorists and maintaining the flow of traffic around the town centre in the long term. The investment follows the upgrading of the New York junction in recent years.
The construction work is expected to last for nine months but the temporary traffic management arrangements will be in place for a period of up to 12 months, which include:
Westbound closure of College Road towards College Road Roundabout, between the Masbrough Street junction and the A630 College Road Roundabout
Traffic from the area of Masbrough Street will be able to access College Road Roundabout via Bridge Street, turning left into Greasborough Road adjacent to The Bridge Public House.
Rotherham Council's Cabinet Member for Jobs and the Local Economy, Councillor Denise Lelliott, said; "This much needed improvement scheme will increase the capacity of the roundabout, help relieve congestion, save commuters time and allow traffic to flow more smoothly.
"We would like to thank motorists and local residents for their patience while these improvements are being carried out. It is inevitable that during construction there will be some delays at the junction, but every effort will be made to keep this to a minimum. "
This scheme has been made possible by Rotherham Council's successful bid to the Government's National Productivity Investment Fund, gaining £3.2 million worth of funding to deliver improvements to the local road network.
Come join us at our South Yorkshire Development Conference where we are set to see over 30+ VIP speakers along with 300 industry experts >