Strong Council Leadership Needed During Planning Process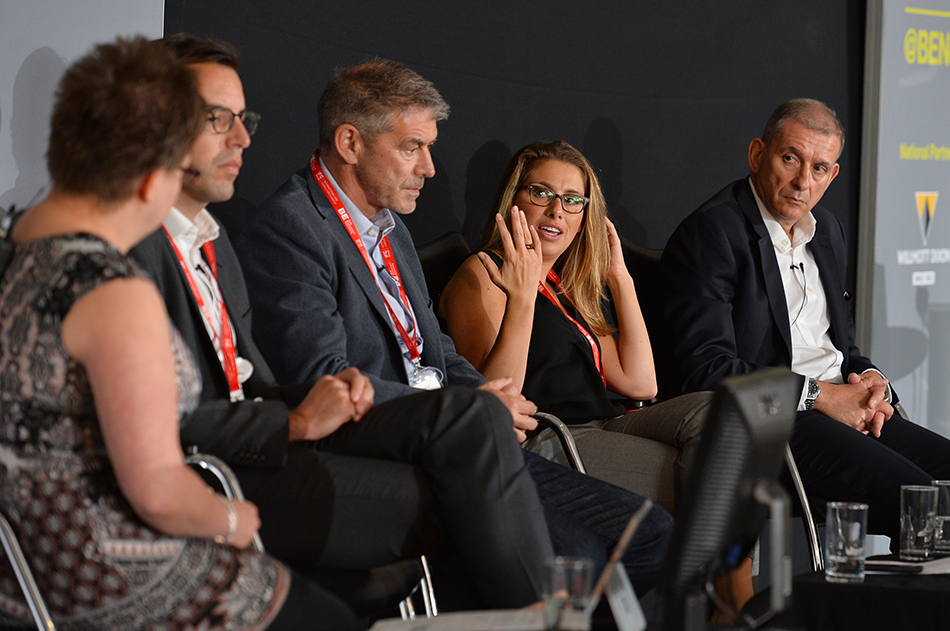 Planning committee members should pay the cost of lost appeals out of their own pockets if they reject their officers' advice, a leading logistics developer has suggested at our Sheds & Logistics Development Conference.
Philip O'Callaghan, Managing Director of Mountpark, told Built Environment Networking event that this move would concentrate elected members minds.
In the context of a scheme that has been recommended for approval by officers, he said: "If planning members decide to turn it down and subsequently the developer wins an appeal, they should pay the council's cost of the appeal. That might make them think twice about turning against it. Some councils have very strong leadership and consents go through really quickly and in other instances it's completely different. It's almost as if we have to go to the chief executive because otherwise it's not worth it."
Nick Kay, Development Director at St Modwen, agreed with O'Callaghan that planning is an increasing headache for the logistics sector: "It's so long winded that it's become a barrier to entry. If you weren't in this business, you might have second thoughts."
Kay said St Modwen has two sites, 60 acres at junction 29 of the M25 at Brentwood and 100 acres to the east of Basildon, which have taken six years to be allocated even though both were earmarked in the draft deposit of the local plan.
Planners are still often prejudiced against logistics on the job generation grounds, he said: "It's frustrating when councils express view that they want offices and not necessarily sheds."
"We are delivering more offices in those buildings than have been probably delivered in those areas since the early 2000s," he said, referring to how there is a growing demand for office to accommodate the increasingly technical and professional nature of the logistics sector's workforce.
Greg Cooper, Director of Industrial & Logistics at Hines, told delegates that local plans are not keeping up with growing demand for logistics space in the online shopping age: "To meet this consumer shift, there are going to have more warehouses in places that haven't necessarily had warehouses to date. Logistics has been very much at the bottom of the food chain in terms of planning policy with all focus on housing, so it is often very difficult to meet demand."
Mountpark's O'Callaghan said supply is at a ten-year low point, prompting developers to respond 'aggressively'.
To make up the short fall, he said the industry's speculative build delivery rate is at its highest level since 2013.
Pressure to future proof power networks is becoming an increasing headache for logistics developers, he said: "We've had tenants and after two years found that they were using a third of the power we supplied to them, quite often there's a lot of unused power in the grid, which has not been allocated."
He was backed up by Hines' Cooper, who described power as 'one of the key issues' going forward.
Danielle Lawrence, Senior Asset Manager at Thames Enterprise Park, said that it is submitting detailed plans by the end of October for a 30-acre scheme housing an automated food cold store.
"If and when Brexit happens, we are going to need that supply chain," she said, noting that the adjacent London Gateway Port already imports 30% of the UK's food, capitalising on its proximity to the capital where 14% of the nation's food is consumed.
The 45m high store will be much larger than the only other automated cold store currently operating in the UK, enabling larger boxes and machinery to be accommodated.
Lawrence said that the height of the new facility, part of plans to build 4.5m sq m of logistics and related space on the 415-acre site of a former oil refinery near Tilbury, means better use can be made of expensive land in London.
The plans for the park also include a combined heat and power plant, which will provide electricity for the site that is 4p per hour cheaper than the National Grid, she said: "Being able to provide customers with that cheap power is a real benefit."
Rail connections are a boon for freight sites, St Modwen's Kay said: "If they are on the doorstep, that has to appeal from the future proofing point of view.
"It's got to be more than a way of getting planning consents," he said, pointing to one scheme in south east London where the planning inspector was "scathing" about the rail element because there was no capacity on the local network to take freight trains.