Countryside Properties building new timber panel factory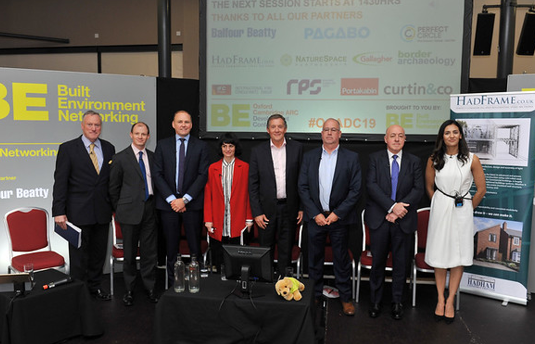 Countryside Properties is building its own timber panel manufacturing site to remedy shortfalls in its supply chain.
Andrew Taylor, Head of Planning at Countryside Properties, told delegates at the Oxford Cambridge Arc Development Conference that the housebuilder has purchased a site for manufacturing timber panels which its plans to roll out over the next year.
"We need to have greater certainty about supply to increase production in different areas," he said, adding that the company will have delivered 1,500 timber panel homes by the end of the current year.
Taylor said Countryside is also providing a wider range of tenures on its development sites, noting that just under one in five of the homes (19%) built over the past few years have been for private rent, in a bid to speed up delivery in line with the Letwin review's recommendations.
He said: "If we are selling houses, we need to respond to what the vast majority of the public want. Volume builders need to ensure standardisation as much as possible."
But purchasers do not "necessarily" see the value in more energy efficient homes, he said, adding that the simplest way of improving the sustainability of new build stock is through building regulations.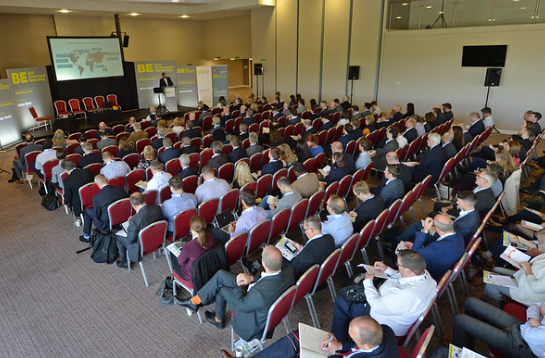 Bryn Maidman, Divisional Managing Director at Taylor Wimpey, agreed that improved environmental standards must be delivered through nationally mandated building regulations rather than councils setting their own standards in local plans.
He said "It's difficult for housebuilders if local authorities try to move on their own and we have different standards in different areas.
"Building regulations are the way to move towards zero carbon," Maidman said, adding that piloting some newer technologies through the planning process "can be difficult".
Taylor Wimpey has built prototypes of new house types on three developments using sustainable building technologies, including off-site construction techniques such as timber frame and cross-laminated panels with wood fibre insulation.
However, quality must not be sacrificed amidst the push to increase the pace of construction, he said: "We must make sure we spend time on construction quality. At Taylor Wimpey, quality is more important than pace. People are not interested in how fast their home is built, they are interested in how well it is built. We don't want to experiment with peoples' homes."
"We need to build from the basis of understanding customer needs much better as an industry. We need to go back to basics and see what customers want," he said, noting that the proportion of customers who would recommend a Taylor Wimpey home drops from 90% eight weeks post moving in to 76% after nine months.
But the attractiveness of energy efficient homes could be enhanced by better reflecting differing energy costs in mortgage costs, Maidman said: "The way to make new homes more popular is to be able to borrow a lower mortgage."
He also said Taylor Wimpey is looking at new ways of bringing people into home ownership through its Springboard pilot rent to buy scheme. This gives those who rent properties from the company for two to five years the option to purchase the home at a five per cent discount, meaning that they do not have to save up a deposit.
Pat Mahoney, a Director of Salmon Property said electricity supplies is the "major challenge" facing the developer, particularly in the corridor to the south of Cambridge.
Salmon, which is half owned by insurer NFU Mutual, may have to build a mini power plant to service a three acre site after being quoted a £7m connection fee by its local district network UK Power Networks, he said: "It's not just an Arc problem but a national problem and we see very little being done about it."
Mahoney said the company's current major scheme in the Arc is Cambridge South, an industrial/warehouse development located in the village of Sawston, where a total of 68,000 sq ft is ready for occupation with the 13 units ranging in size from 1,625 sq ft to 22,000 sq ft.
But Salmon will not over-bid to secure sites, he said: "There's no point doing developments if you are going to make a loss. We're happy to compete where we think schemes are right for us and we win a fair proportion."
Guy Dixon, Head of Property & Portfolio Management at Orbit Homes, agreed that competition is heating up for land in the Arc, but he said that the association had recently succeeded in buying 56 acres at Daventry where it will be experimenting with modular methods.
Dixon also told delegates that Orbit, which is targeting the construction of an extra 2,400 units, is also drawing up a revised design standard.
Hanayyah Sutton, Programme Director at Santander, said the bank is "very close" to getting planning permission for a new office hub near Milton Keynes central station.
The new office, which will concentrate workers from a number of existing offices in the surrounding areas under one roof, boasts features like a rooftop running and walking track that are designed to attract young talent to work in the town.
"Milton Keynes has an uncool problem. When talking to the younger generation, they want to go to Shoreditch or Manchester so we are trying to create a really cool place," she said, adding that Milton Keynes offered a much more affordable lifestyle than London.
Andrea Imaz, Senior Urban Designer, Perkins+Will, said that its plans to upgrade MEPC's Milton Park business park at Didcot aims to double the number of jobs on the site.
Harvey Bibby, Director of Grovemere Property, said that its Compass Park development should be finished in about 12 months.