Dame Nancy Rothwell – Exclusive interview on growing Greater Manchester's economy…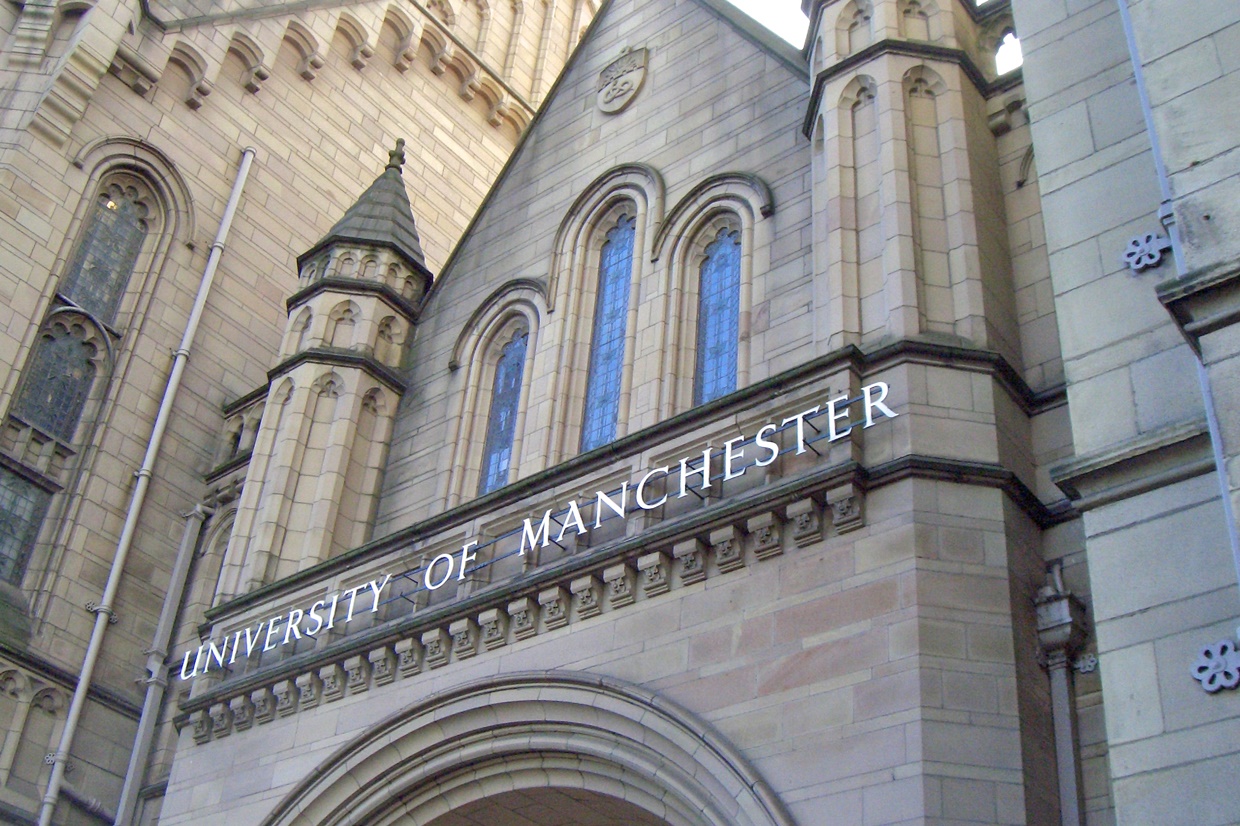 The University of Manchester are set to join us at the Greater Manchester Economic Growth Conference as they join in the discussion on the major constraints and opportunities to economic growth within the region – and how the University plans to be at the forefront of the regions future.
Dame Nancy Rothwell of The University is set to deliver a keynote at the conference, which will bring together over 350 professionals from businesses across the UK to discuss regeneration and development, with presentations set to be shared on major new schemes set to happen across the region, and panel discussions between the public and private sector to ensure there is alignment on the future of the region.
Ahead of the event we hear exclusively from Dame Nancy Rothwell; 
The University of Manchester has been undertaking an incredible project over many years, which is transforming their estate. What's driving the need for the majority of your developments, and how is it having a positivity impact on the University by bringing campuses together?

Much of our capital programme is externally funded as a result of our research strengths. Our biggest capital programme (Manchester Engineering Campus Development) will see all of our research and teaching located together on our central campus, will reduce our carbon footprint and running costs and will release almost 29 acres of land at a prime site in the City. Creating new green spaces including Brunswick Park has been met very positively by our staff and students, as well as the local community.
There is a real focus in the industry on zero carbon estates and sustainable developments – how are the University approaching their current and future estate plans with this in mind?
Sustainability is at the core of our estates plan, and is a key driver of our building programmes – but we also have many initiatives to reduce energy use and waste within the University, for example our annual 10,000 Actions campaign, which has won national awards. We also run the award-winning Ethical Grand Challenges programme, which all first year students take part in to make them more aware of the part they can play in reducing carbon emissions.
We have had a carbon reduction target since 2009, agreed by senior management and the Board of Governors. Our target is a 40% reduction by 2020 from 2007/08 levels, and aligns with the Climate Change Act 2008. We have appointed Environmental Sustainability Advisors to manage the targets throughout our large-scale developments, as well as developing our own targets which projects are expected to meet. The Campus Masterplan has allowed us to create new energy efficient buildings, and also presents many opportunities to create a truly environmentally sustainable campus – these include more facilities for our staff and student cyclists, connecting our researchers to data from projects, sharing innovations and best practice with our partners, and supplying a healthy environment that provides for people and nature.
Educating students within Manchester is one thing, but how is the region doing in terms of retaining talent and how can we improve those numbers even further?
We are doing much better. Most of our graduates used to leave the region, mainly to go to the South East – but the majority now stay within the region. We can improve this further by creative more high-value graduate jobs.
The University is one of the most targeted universities by leading graduate recruiters, and regularly scores highly in employer reputation rankings which typically survey large corporates. However, we have also forged important relationships with hundreds of SMEs in Greater Manchester, and provide them with services including assistance to develop graduate training schemes, high-quality internships, networking events and online resources. We also hold a unique exhibition highlighting our business engagement opportunities for SMEs, which helps them to understand how to access and navigate through a large university. In addition, in line with our internationalisation ambitions, we also places international students in jobs with local businesses.
When looking at developments we always need to think about future-proofing for the next generation, but that's difficult in an era with so much new technology and innovative which is happening at record speed. How are you approaching this and what plans do you have for the University in terms of new technology and innovative solutions?
We are just about to launch a major consultation on the future of the University and how we adapt to and benefit from new technologies. In fact we are already developing new learning approaches including a major programme in distance learning. We have recently launched a University-wide Digital Futures initiatives, building on our strengths in digital and artificial intelligence.
When procuring work for the universities estate programme, what are some of the key values partners must have or what elements must development have incorporated into them?
We use frameworks to establish long-term relationships with our partners – for example, we have taken a unique approach for our largest projects by establishing an 8-year partnership framework with three principal contractors. This is founded upon trust, collaboration, and building long-term relationships through continuous improvement.  In addition to providing more certainty over project delivery goals, this approach also means we can take a holistic approach to social responsibility such as fair payments, employment and skills, community engagement and carbon targets.
We also have a Design Team Guide that informs design teams of our expectations around sustainability, appropriate maintenance regimes, health & safety, energy efficiency and public realm, and adhere to a strict sign-off process throughout the design stages.
Connectivity is a key focus at the moment in Greater Manchester. The arrival of HS2 and Northern Powerhouse Rail could bring phenomenal economic growth opportunities – but what does it mean to the University of Manchester, and how will it help the University contribute even further to the UK economy?
Connectivity, regionally, nationally and internationally is critical for the future success of the University and for its contribution to the economy of the city region. Also key for the University is international links. We have over 10,000 international students (excluding EU), many and growing links with universities and companies. The growth of direct international routes from Manchester to the USA, Far East, India are so important to us.
Why is the Greater Manchester Economic Growth Conference an important date within the industry calendar?
It is important because the University feels it is an important player and contributor in the economy of Greater Manchester and our success to date, and our future success will depend on our very strong partnerships.
Tickets for the Greater Manchester Economic Growth Conference start from £77 – CLICK HERE to find out more information.