Lincolnshire Development Plans
March 28 @ 1530hrs

-

1900hrs
The Assembly Rooms, Lincoln,

LN1 3AR
Lincolnshire Development Plans | Event
Speakers
Lincolnshire, a city region steeped in history, is going through a transformational period. The region is seeing opportunities arise from strategically placed future employment sites and urban extensions. The region is targeting substantial growth, meaning large new community developments – whilst ensuring the schemes are in keeping with the exceptional surroundings and feel of the historic location. We'll be joined in Lincoln by 120+ attendees all interested in networking and connecting with the construction and property industry, alongside presentations from some exceptional speakers who're all developing or investing within the region. Speakers include: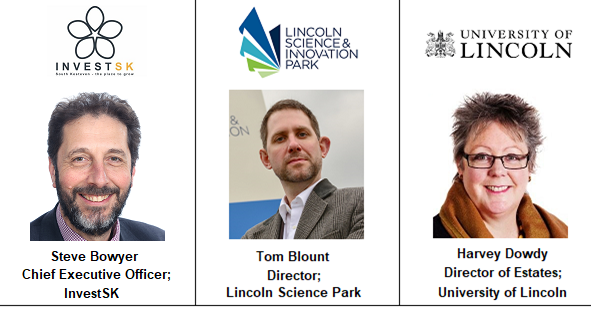 Lincoln Science & Innovation Park; a key asset in Lincolnshire, the park has seen exceptional growth over the past 6 years and they've got a 10-year development masterplan to continue developing and expanding at the park – and Tom will share details about those plans and ways to get involved in development plans.
University of Lincoln; one key pillar in the city of Lincoln, the University is experiencing great growth in student numbers – and with that comes the need to develop, improve and expand. There are a number of major student accommodation schemes happening in the city and Harvey will talk through these and their estates masterplan for the future.
InvestSK; South Kesteven is a fast growing district with great ambitions – with plans to build 14,000 new homes and an additional 10,000 new jobs by 2036 meaning that growth is set to continue apace, and we'll be hearing details about the future vision and potential development sites and zones which are set to be unlocked.
Conference Sponsorship
Programme Partner

Lincolnshire Development Plans | Details