London Development Plans 2018
September 26 @ 1530hrs

-

1900hrs
London Development Plans 2018 | Event
Speakers


We're back in London for an evening of networking between industry professionals, alongside some incredible speakers who'll be sharing details of some of the biggest development and regeneration projects happening across the City. Presentations will include details of future schemes set to transform areas within the capital, including how First Base are driving forward their incredible transformation schemes in several London boroughs, and new hotel schemes which are coming to the region and much more.
Conference Partnership Packages
Programme Partner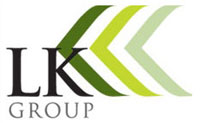 VIP Dinner Tickets

A unique opportunity to spend quality time after the event with the speakers. Take discussions about projects and schemes, procurement opportunities and networking with decision makers into a more relaxed and open setting. The evening meal includes a formal discussion around key regional topics in the industry – accompanied by good food, wine and excellent company. Confirmed attendees:
Gordon Adams – Battersea Power Station Development Company
Barry Jessup – First Base
Jennifer Newsham – London & Partners
Other Companies Include: E.ON, Plowman Craven
VIP Dinner Ticket Privileges:
Attendance at the VIP Speakers Dinner
Attendance at the Evening Conference
VIP name badges
Guaranteed tickets at sold-out events
Maximum of two VIP tickets per company. Only 15 VIP tickets available per event.  Restaurant Marco Pierre White.
Conference Overview
There is always something happening in London – which means our conferences are always bringing out new and exclusive developments happening in the regions with plenty of opportunities to get involved within projects and schemes. This time is now different, we're back in the capital to network with business professionals and reveal development plans and insights from some of the biggest players in the game. Speakers include:
Gordon Adams; Head of Planning at Battersea Power Station Development Company. The iconic listed building and surrounding area is being brought back to life as one of the most exciting and innovative mixed use neighbourhoods in the world – a place for locals, tourists and residents to enjoy. We'll be hearing about the complete future vision, what work is set to kick-start soon, and what procurement opportunities are available.
Barry Jessup; Director at First Base. He'll be talking through their extremely exciting plans as they work alongside several borough's throughout London delivering exciting transformational projects.
Peter Tisdale; Chief Executive Officer at THAT Group. They've been focusing a lot of their work on the South coast including several hotel schemes and impressive office developments. With several schemes in the pipeline they're looking to share their future plans and engage with the supply chain in London.
Ed Ellerington; Head of Private Rented Sector (PRS) at Palmer Capital. He'll be talking about the exciting projects in which Palmer Capital are getting involved in across London and the wider UK and how they're looking to engage with the industry.
Jennifer Newsham; Regeneration and Development Consultant at London & Partners. London and Partners is the official promotional company for London and Jennifer will be giving a keynote introduction outlining what they do and how their team work to promote the capital on an international stage to attract investment into London's development and regeneration projects.
Derek Griffins; Head of Acquisitions (London & South East) at Whitbread. Derek leads Premier Inn's investment and expansion plans for London and the South East. With the brand targeting substantial growth, Derek will talk about what these plans look like, their potential and the wider context for development in the hotel and leisure sector in the capital and the wider South East region.
We hope to be in a position to confirm additional speakers soon. We look forward to seeing you at the conference!
Event Format
1530 – 1600; Registration
1600 – 1645; Networking with Wine, Beer and Soft Drinks
1645 – 1815; Speaker Presentations
1815 – 1900; Networking with Hot Food, Wine, Beer and Soft Drinks
1930 – 2200; After Event Speakers Dinner (VIP TICKET HOLDERS ONLY)
London Development Plans 2018 | Details