Sheffield Development Plans 2018
Thursday, 11th January 2018 @ 1530hrs

-

1900hrs
Sheffield Development Plans 2018 | Event
Speakers

We'll be joined by 4 fantastic speakers in Sheffield who'll provide an abundance of market intel and outline regional plans. Presentations & discussions points will include an overview from Sheffield City Council on a major regeneration scheme in the City, and outline of ambitious development plans by the Sheffield Hallam University and much more.
Sponsorship
Programme Sponsor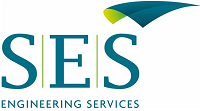 VIP Tickets
Buy a VIP ticket to this event and come to dinner straight after the event with the speakers.  Great food, good wine and excellent conversation.
VIP Ticket Privileges
Attendance at Speakers Dinner
Reserved seating in the front two rows at the event
Guaranteed tickets at sold-out events
Only 15 VIP tickets available at each event
VIP Name Badges
Maximum two VIP tickets per company
Dinner Venue – TBC
Come to dinner and join:
Mark Swales – Sheffield Hallam University
Sharon Kemp – Rotherham Metropolitan Borough Council
Other attendees to be confirmed
Event Overview
Our last event in September demonstrated the City's ambition in terms of regeneration and development and there was lots to talk about from leading developers and investors. We are back again to continue the discussions around the Sheffield City region looking again at the development plans and investment opportunities.
Sheffield Hallam University and the Homes and Communities Agency have a specific input into this event and will talk about the higher education sector and the housing sector and the role that they both play. The university continues to grow and has ambitious development plans and the HCA,  soon to be called 'Homes for England' are acting as a land bank, financer and facilitator of housing schemes so a massive role to play in the housing sector.
Sharon Kemp, the CEO at Rotherham will talk about the role that they have to play in both the Sheffield City region and also how the 'One Yorkshire' and Northern Powerhouse discussions benefit Rotherham.
Nalin Seneviratne will bring to the event the details around development plans for Sheffield and in particular will present an update on the major regeneration scheme in the City centre which he is leading on. Nalin will also discuss the opportunities to increase the private sector engagement and partnership in the region
So – lots to talk about in terms of procurement opportunities and a very dynamic start to the new year in Sheffield.
We hope that you are able to join us
Event Format
1530 – 1600; Registration
1600 – 1645; Networking with Wine, Beer and Soft Drinks
1645 – 1815; Speaker Presentations
1815 – 1900; Networking with Hot Food, Wine, Beer and Soft Drinks
1930 – 2200; After Event Speakers Dinner (VIP TICKET HOLDERS ONLY)
Sheffield Development Plans 2018 | Details