Government Needs To "Release land Around Transport Hubs," Says Major Developer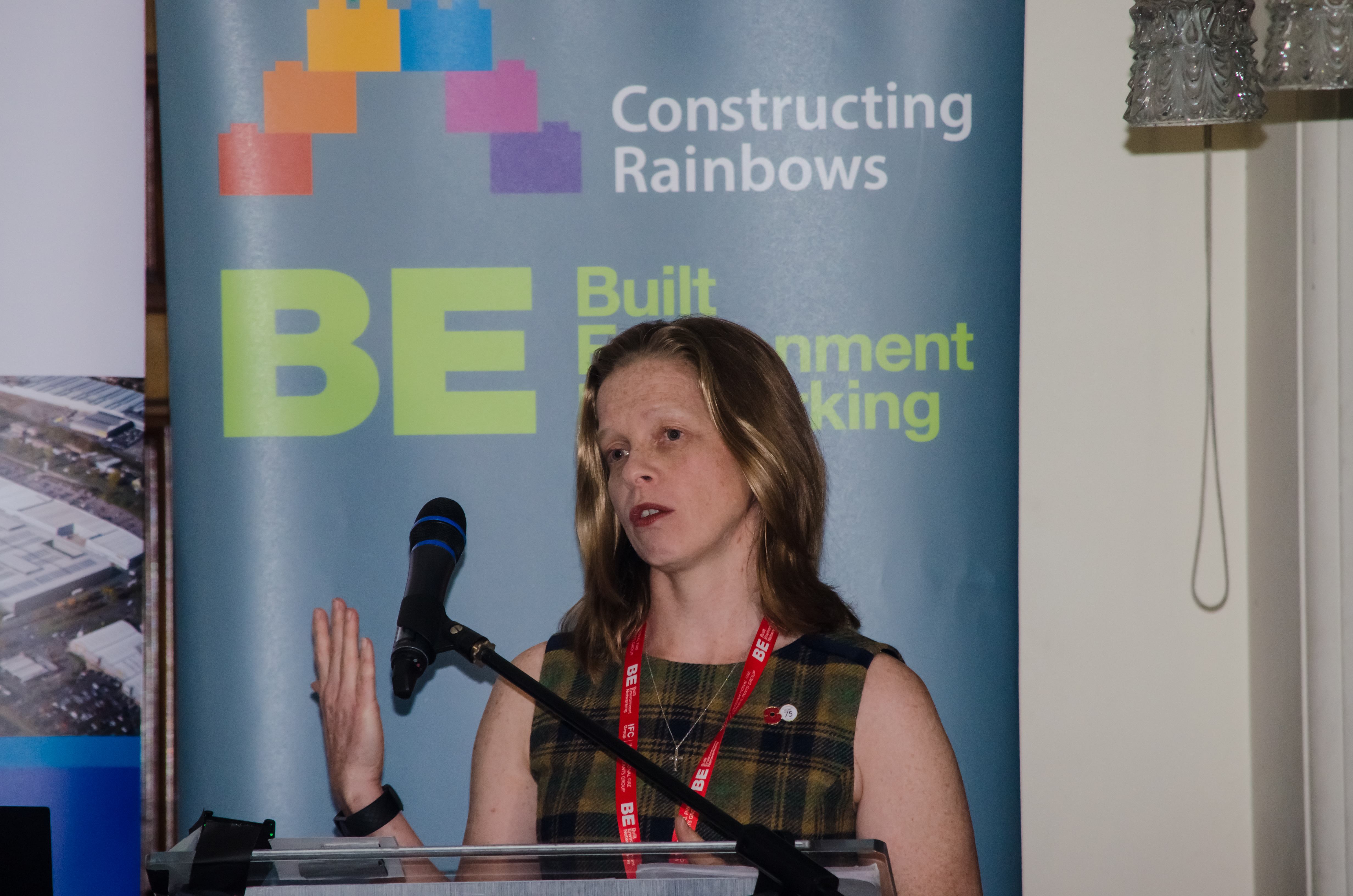 Planning Director of Crest Nicholson, the 8th largest listed house building, Rebecca Warren told delegates at the recent Birmingham Development Plans evening that the government needed to "release land around transport hubs" in green belt areas to ease the housing crisis. 
Warren said: "There are lots of train stations in green belt which do not have massive traffic around in terms of footfall, which have all the infrastructure and the authorities don't need to pay shed loads of money to upgrade that." She concluded that: "Birmingham needs a strategic green space review, I really think Birmingham could do the same as London." 
Crest Nicholson have a number of ambitious, community-based projects in the vicinity of Birmingham, they are building a number of houses at Bournville Park, 138-home development. Building in the Bournville area ,originally a model village constructed by John Cadbury in the 19th century, required special care from Crest Nicholson.
Warren said, "We had to be very sympathetic as it's a heritage site, work starting in February 2017 and will finish by the end of next year."
Woodlands Park in Blyth Valley, Solihull is another major project of the developer, it received approval in 2018, and will finish by the end of 2021, and feature a mixture of open market and affordable homes. Crest Nicholson is creating an entirely new community here, and intends to support the community long-term to ensure a legacy.
Sherborne Wharf is a 223-unit site in Birmingham, of a new canal-side development which began construction in June 2018.  Hybrid consent has also been approved for the developer to build 425 units on land south of Westwood Heath Road, in South Coventry, an area where the developer  "very keen to get more sites", according to Warren
Echoing Warren's commitment to leave a legacy was Blackswan developments, a property company founded in 2009, their Director Marcus Hawley said of their development philosophy: "It's very important we think about the legacy we leave and that the direction of travel is towards sustainable development and development we can be proud of." 
Blackswan are a new development company based in Birmingham who are bringing forward a number of projects in the Jewellery Quarter of the city, being the largest developer in that area. The Quarter, while still being a major area for Jewellery production, has been in decline since increases in competition in the 20th century. 
Projects include the Gilders Yard, a £28m regeneration project, restoring a Grade II* listing building and bringing forward 157 new homes and a 10,000 sq ft of commercial space. 
In the planning stage is The Gothic development, Hawley said: "We are regenerating this entire strip, there will be apartments, a boutique hotel and we've got restaurants and bars going on down there." 
The firm is also awaiting planning permission for the Lamp Works, a £27m 129-unit apartment scheme in the Quarter, which is anticipated to start work in early 2020. Hockley Mills represents a major development for the firm, a 397 apartment, £110m mixed-use regeneration scheme, which will feature office, retail and workshops dedicated to Jewelry production.
Also dedicating themselves to ambitious projects within Birmingham is the Southside Business Investment District (BID). Julia Robinson,  manager of the BID described their remit: "We represent multiple members, there are 5 city centre BIDs around Birmingham, unlike most business and most member organisations we have a very big interest in public realm."
The BID is currently collaborating with developers on bringing two projects forward, the Timberyard and the Forum. Timberyard is a 14 story development by Galliard Homes, bringing 379 new homes into the city centre of Birmingham.  The Forum is £50m city centre apartment scheme, which will bring 333 apartments into Birmingham.
Robinson summarised the BIDs contribution to these developments: "In both of those cases we've assisted in the development, construction phase, and in the case of forum helping them selling and renting properties."
The BID is working on a major public realm scheme around the Southside of Birmingham, Robinson said they were aiming to "Transform Southside into the new front door of Birmingham."
The flagship of these improvements is the Hippodrome Square project, a £8.2m scheme co-funded by the council and the enterprise zone, projected to create £9.6m in value.
 The square refers to the area outside the Hippodrome theatre, which the BID intends to transform into a cultural hub and events space.  The project will also reconnect Birmingham Chinatown to the core, and provide a Paifang arch, a long ambition of the community.
Whilst exciting developments are going on throughout the city centre of Birmingham, the panel concur the enduring threat posed by the housing crisis. Some increase of greenfield development seems a likely decision needed to alleviate this struggle.