Sustainable 'Living' Building Revealed For Swansea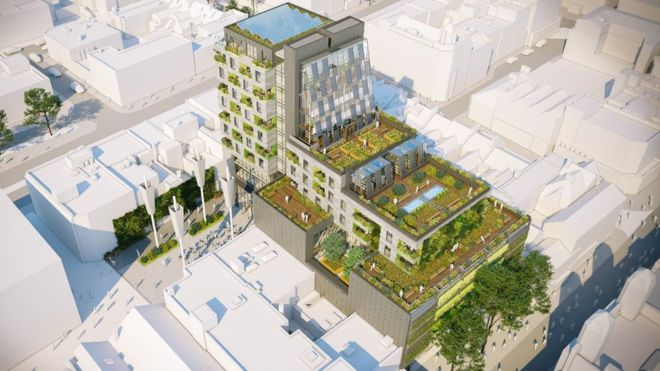 Hacer Developments have revealed proposals for their newest Swansea city centre development – and it is set to be covered in plants and trees.
A planning application has now been submitted to Swansea Council, and developer Hacer is hoping that the scheme, once approved, could begin as early as April 2020 – and they'll be revealing further details about the scheme at the Wales Development Conference in January.
The building, the former Woolworths store on Swansea's Oxford Street, will be transformed into a mix of new homes, shops and offices – but all of which will have a sustainable green twist. The building will climb as high as 12-storeys quite development will take place at the back of the current building (which currently houses Poundland).
For example those living in the building will be able to grow vegetables in vertical green houses, whilst having the facility to produce honey on the roof.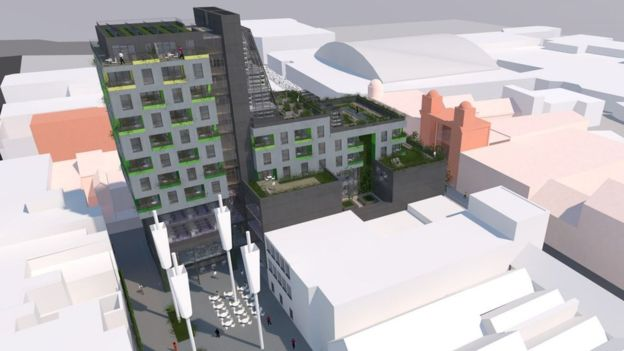 Powell Dobson Architects have worked on the designs for the building and Marta Lopez from the firm said: "We wanted to use biphilic living to create a template for urban living, which encourages us to rethink the way we live in cities and to reconnect with nature. Biophilic living is our response to two current and very important issues: the global climate emergency that we are facing and the quick growth in the urban population. We believe we can no longer design buildings as usual."
Other elements of the scheme highlighted include:
Upside down umbrellas to collect rainwater for irrigation and flushing the toilets
Fish waster to be used on the allotments
Not-for-profit community farm
On-site farm shop
Digital display showcasing stats on how much energy is being produced and consumed onsite
You can find out more about this and other projects planned by Hacer Developments at the Wales Development Conference. Click here for details >