Politicians Warned That North Will Be Key In Upcoming Election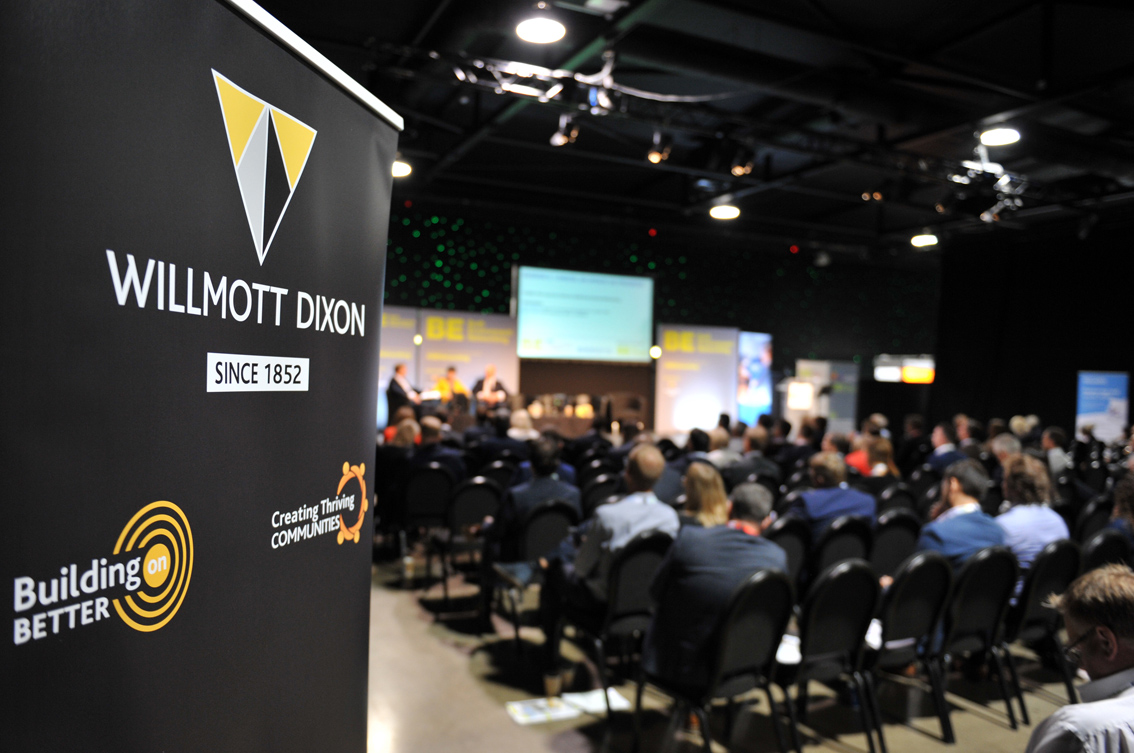 Whoever wins the upcoming general election will have to take northern concerns seriously, our HS2 Economic Growth Conference was told.
Henri Murison, director of the Northern Powerhouse Partnership (NPP), told the Northern Powerhouse Rail session that he had "never known" as much unanimity of political leadership across the north despite the cuts that the region's councils have suffered in recent years.
And arguments about rebalancing the country have never resonated so strongly across the political spectrum, he added.
This unanimity has been "very persuasive" on the government, Murison said: "Whoever is prime minister it's becoming non-negotiable. Whoever runs this country is going to have to make a deal with the north about what the north needs because otherwise they won't get the job or keep it very long. That political reality has certainly dawned."
And northern decision makers must have greater control of the purse strings when over areas like transport and skills, he said: "Better use of money already being spent is as important as getting more investment.
"We need a transfer of power and resources from Whitehall to the north: we need to see Northern Powerhouse Rail genuinely being a responsibility of our northern civic leaders," Murison said, adding that there is no question that the delayed Transpennine rail upgrade could have been delivered if northern decision makers had more control over it.
Noting how some residents of Gateshead lack adequate bus connections with the neighbouring Tyneside borough of Newcastle, this devolution of decision making must extend beyond large capital projects to local services, he said: "It's not just about NPR and HS2, we need budgets devolved to mayors and combined authorities,"
And rebalancing between the north and the south will only be achieved by northern decision makers exercising greater control over funding, Murison said.
Citing research carried out by the NPP, which shows that organisations and businesses currently put off operating or expanding in the north of England would be more likely to do so if improved connectivity is delivered, he said: "People will make different investment decisions if we give them better connectivity," he said,
But Cllr Martin Gannon, the leader of Gateshead council, warned against the risk of devolving responsibilities without adequate resources.
"We need to recognise there are limited resources," he said.
Gannon, who is also transport lead for the North East Combined Authority, described rail connections between his region and the rest of the north as an "absolute disgrace", adding that he "would rather walk from Newcastle to Manchester than take the train because the journey is so slow."
He said the key issue for the north east's own rail network is not speed but capacity
Cllr Gannon said that spending "relatively small amounts of money" to install extra track on the east coast main line and widen bridges would enable freight and local stopping services to be removed, removing impediments to high speed services.
Andrew Cobden, managing director of Vastint, said the proposals for NPR and HS2 had played a big part in the company's decision to invest in Leeds, where it is regenerating 9ha on the city's South Bank.
"Leeds seen fantastic growth over the last five years and Manchester seen the same growth. These infrastructure improvements are without doubt a catalytic game changer," he said, while adding that the company is keen to get with the project.