HS2: Will it benefit people and businesses in the Midlands?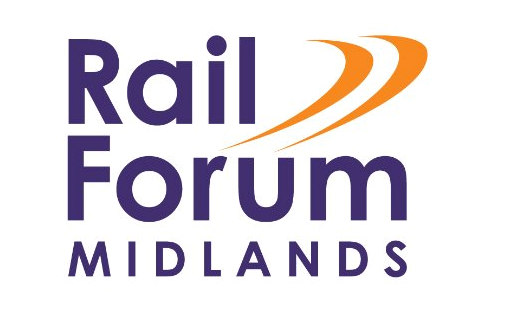 HS2: Will it benefit people and businesses in the Midlands?
By Elaine Clarke, General Manager at Rail Forum Midlands.
HS2 is frequently in the news – but sadly not always for the right reasons. Often the headlines are about how much it will cost with little, if any, media attention on the benefits it could and must bring to our country. Across the Midlands much work has been done to forecast the broad impact of HS2 with both the West and East of the region issuing reports suggesting that tens of thousands of jobs can be created as a result of the regeneration and growth opportunities that HS2 will bring – all of which will be the focus of the HS2 Economic Growth Conference, supported by HS2 Ltd. These are, however, longer term opportunities that are unlikely to be realised until much further into the delivery of the project and for many companies the potential benefits that HS2 could bring are well beyond their normal planning horizons.
Whilst it's a bit of a cliché, it's probably fair to say that UK businesses are facing greater uncertainty than at any time in the recent past. With the ongoing 'negotiations' and political 'tit for tat' between Westminster and Brussels the impact of Brexit is far from clear with only 7 months to go to the deadline at the time of writing. The UK government's commitment to HS2 is therefore critical; providing some certainty in an uncertain world. But what does it mean in practice and are Midlands based businesses benefitting from this mega project?
The East Midlands rail supply chain dates back to the formative days of rail in the UK, with particularly strong expertise across rolling stock from design, manufacture, testing and maintenance to innovative information and data solutions backed up by strong infrastructure capability. Looking more widely across the Midlands as a whole, Birmingham sits at the centre of the planned HS2 network and several of our mainline intercity services and major freight routes run through the region – we are truly at the heart of the rail network!
So how is the Midlands preparing for HS2 and what's the impact been so far? Well it's fair to say that the West Midlands is ahead of the game – understandably since HS2 will arrive there first! A number of suppliers and potential suppliers have already opened offices close to HS2's Snow Hill headquarters and looking beyond rail the West Midlands HS2 Growth Board (now under the governance of the West Midlands Combined Authority) has been active in encouraging greater inward investment into the region for some time. The Eastern part of the Midlands is not sitting on its laurels though. Significant progress has been made on the potential regeneration opportunities that the new hub station at Toton could provide and Chesterfield has been quick to pick up the gauntlet of identifying how best to capitalise on the potential for HS2 services coming into their existing station. This bodes well for the broad economic opportunities that HS2 can bring – be it through better connectivity or opening up new markets and opportunities. But what about the direct and shorter term impact on our local rail supply chain companies – are they benefitting?  
Several billion pounds of HS2 contracts have already been let and whilst the larger contracts have tended to go to JV companies, which include international partners, evidence seems to suggest that some smaller companies have also been successful. This is where we must ensure that HS2 delivers on its strap line of being a catalyst for growth. Properly executed, HS2 has the potential to underpin and drive the UK supply chain to develop innovative solutions that can be world class. Across the Midlands we have companies that can design and manufacture, develop and deploy world beating solutions; but they need to be able to demonstrate their products and services are in use in the UK if they are to have a chance of selling them abroad. HS2 has a crucial role to play in this process helping to safeguard hundreds if not thousands of jobs and creating new jobs associated with the next generation of technological developments that will serve us well into the 21st century. But at the moment, anecdotal evidence suggests that local suppliers are sceptical of HS2's ability to deliver on their promise. Why?
Alongside the broad national uncertainties touched on above we live in an increasingly complex economic environment. Competition from low cost manufacturers in Eastern Europe and beyond continue to challenge our manufacturing companies, more emphasis on global supply chains by the Original Equipment Manufacturers (OEMs) can make it difficult for our innovative SMEs to compete with larger continental competitors. Procurement decisions are often driven by policies and buyers in foreign countries or by a fear of breaching procurement rules and regulations. In recent times there has been much talk of change to support SMEs more – Network Rail and rolling stock manufacturers all 'talk the talk' but SMEs experience of them 'walking the walk' is somewhat mixed. These challenges are not unique to the rail supply chain they impact other sectors too; so HS2 must lead the way towards creating a more UK supplier friendly environment; demonstrating that supporting UK supply chain companies can have broad benefits both at home and abroad. In other words our home grown suppliers can deliver superior products and services and it's good for UK plc.
The UK supply chain is characterised by a large number of SMEs unlike certain European countries. Whilst this can make it more difficult for the client it is vital that the nature of our supply chain is understood and supported if UK plc is to benefit from the huge taxpayer spend associated with HS2 and if we are to support our local suppliers. This includes ensuring that contracts are constructed in such a way that UK companies can tender for them – be it on their own or collaboratively. For example, ensuring the scope of work is not so broad that only a small number of major international players can respond and that contract values aren't so large they preclude smaller companies from the tender list altogether. HS2 have publicly committed to supporting local SMEs – this commitment must be monitored and reported on or there is a real danger it could become just lip service and nice words. Let's also be clear this can't be about supporting UK companies 'at any price' our SMEs know they have to be competitive and offer cost effective, high quality products and services – but they also need meaningful engagement from the clients and tier 1 companies so they can properly understand the customer's requirements and then develop and offer the innovative solutions they are capable of delivering.
HS2 talk a lot about leaving a legacy – particularly when it comes to skills. As a country we continue to have numerous skills shortages, particularly in the science, engineering and technology industries, and with Brexit on the horizon an issue frequently raised by business is future access to talent. HS2 can help but all our supply chain businesses need to play their part by taking a longer term view of their workforce planning, analysing their current age profiles and the time it takes to train people up for the highly skilled jobs that will be available. They then need to act to recruit apprentices, graduates or mature people to ensure they are developing their future workforce. There are numerous initiatives through our colleges and universities to support the skills needs in the industry and the Rail Forum is leading on some of these in the Midlands.
One of the key challenges for the East Midlands is that HS2 seems a long way off – yet contract opportunities exist here and now with several billion pounds worth already awarded and the phase one rolling stock contract currently out to tender to the shortlisted bidders. So, it's vital that organisations such as the Rail Forum ensure we keep our members up to speed with opportunities, helping to link them with successful tier 1 JVs etc. Beyond rail, and thinking about those wider opportunities, the East Midlands Chamber and key local employers have recently joined forces to create the HS2 Business Advisory Board to ensure that all local companies know how to access, and benefit from, the opportunities that HS2 will bring. Thus providing a similar focus to the HS2 Growth Board in the West.
This leads to one final interesting thought; can the Midlands act and work together as one region or will the East and West see each other as competitors? The two halves are different yet can be complimentary with emerging and established complimentary skill sets, expertise and research capabilities. Do we let the overseas competition 'divide and conquer' or do we work together to create a truly world leading rail industry across the 'Midlands Engine' that can power not just the UK but fuel overseas growth too? In this complex world HS2 can and must be a beacon for local innovation, manufacture and supply providing some certainty not just for rail supply chain companies but across the plethora of other services they will need to deliver this huge mega project. Whilst this might be a challenge for our politicians surely this is a prize worth striving for and the right answer is that we are stronger together as a Midlands region?
Elaine Clarke, General Manager at Rail Forum Midlands.
The HS2 Economic Growth Conference, supported by HS2 Ltd, is set to bring together civic and business leaders from across the UK to discuss the huge opportunities and how, as an industry, we can unlock the potential of each hub, city and region impacted by HS2. Sessions will include a regional debate on the benefits, barriers, procurement and regeneration opportunities within the West Midlands and the East Midlands, along with presentations from regional authorities and private sector firms on their development plans as HS2 continues to be a catalyst for growth across key cities and regions in the UK.
Tickets for the conference in Birmingham, on the 7th November, start from £97 – and can be purchased HERE.
Rail Forum Midlands was established over 20 years ago to support the rail supply chain in the Midlands.  As a not for profit organisation owned by our members our sole purpose is to help our member businesses to succeed. We do this through a range of activities including influencing government policy, running events for members and supporting skills development and SME growth and collaboration. For more information about the work of Rail Forum Midlands see www.midlandsrail.co.uk