Huge New Communities Emerging at Wembley Park and Brent Cross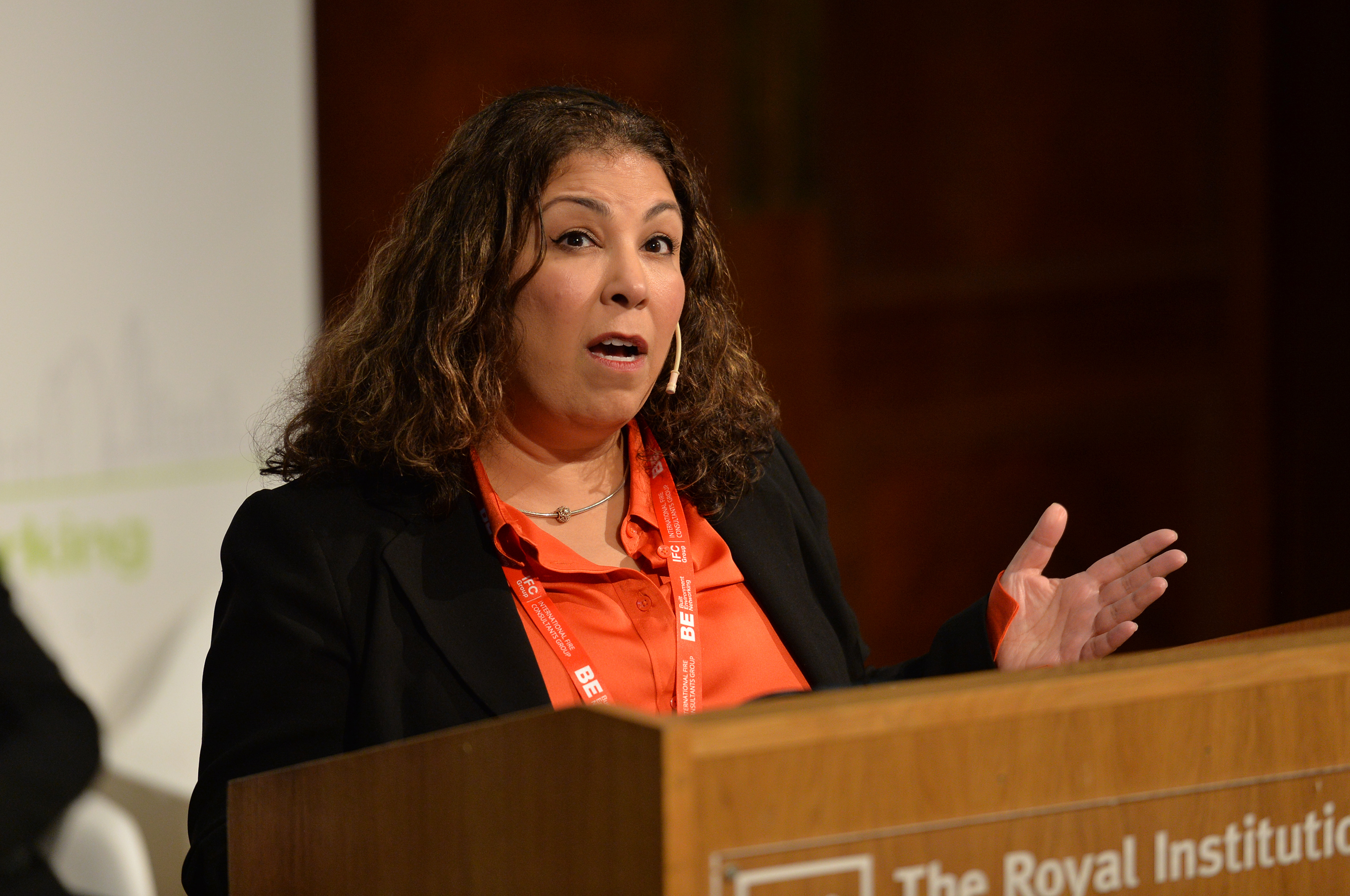 The borough of Brent is supporting massive community building, long-term schemes the recent London Property Club heard. Alice Lester, director of regeneration, growth and employment described the scale of development, she said, "We've got 8 growth areas, two of them are new."
The Borough of Brent is "pro-development" and is supporting long-term community led schemes, our London Property Club has heard.
Brent Council's Alice Lester, Director of Regeneration, Growth and Employment described the scale of development: "We've got 8 growth areas, two of them are new and are set to transform the region."
Lester described the council's development-oriented nature: "We are a very strong council and very pro-development, we work with our partners, and we're also part of the very strong West London Alliance."
Railway stations are acting as loci for growth, with the council designating a growth area around the Neasden station. Lester described the growth benefits being granted by future railway development, such as the West London Orbital, an extension that makes use of existing lines, which she described as the "real stimulus."
Wembley Park is a massive new community being constructed by major developer Quintain around the world-famous Wembley Arena and will benefit from the increased connectivity.
Development Director for Quintain, Fareen Lalani informed delegates about the status of the development: "This is where we are now, we've had 1,300 homes completed, we've got 2,300 under construction at the moment and another 400 ready to construct."
Lalani outlined the overall plans: "We have an ambitious vision for 2028, delivering 8,000 homes with one third of it affordable housing and around 1m sq ft of office space."
Placemaking and community management have been core to the implementation of the project, and Quintain have invested in a dedicated estate management team for the development.
Wembley Park is the first development in the UK to use pneumatic waste disposal, Lalani described: "EnVac is a system where we actually have a vacuum waste system under our properties, it gives an opportunity for residents to recycle all aspects of their waste."
Quintain have also created offerings for local residents outside of the arena, which they started with a retail-based strategy, opening up the incredibly successful London Designer Outlet.
Lalani described how the developer curated a diverse offering outside of just stereotypes for new developments, such as coffee shops: "We want the hairdressers, the bike shops and the day to day grocery shopping, we hold out for the occupiers we want."
They later moved on to placemaking through putting on events in the area, Lalani described the range of placemaking events: "In 2016 we had 100,000 attend our events and they're mainly attended by the local community."
Quintain have also tried to build a diverse community through appealing to families, typically a demographic adverse to private rental flat living, Lalani said: "Whilst at the moment families aren't used to living in a 3-bedroom flat or a 4-bedroom flat, we have created those kinds of spaces."
The council is also building in the Wembley area, Lester said: "We're working in part of the Wembley housing zone, delivering a mixed-used scheme with 250 units, 35% minimum affordable, workspace and community space."
She also discussed how the council is focused on building on current schemes, she said: "We've got a council-led scheme of over 1,000 homes on small in-field sites that's across our existing housing estates, 195 of those are on site, 530 in planning."
Lester also announced council intentions to look for new potential brownfield sites for housing development: "We're going to be looking at our industrial areas, we think there's potential for around 2,000 new homes."
Brent Cross South is another major emerging community development, just outside the boundaries of Brent in neighbouring Barnet and is a joint venture between Barnet and Argent. Argent built their reputation in London through their successful development of the Kings Cross area.
Anthony Peter, Senior Projects Director at Argent outlined the details of the scheme: "We have permission for just under 7,000 homes and 3m sq ft of offices. That's three times as many homes as Kings Cross."
Peter shared the focus of the other panelists on the importance of placemaking but he went further to describe the ongoing nature of the concept: "One of the big lessons from King's Cross is that there's actually a term called place-keeping which is about how you maintain a place, how you keep it safe, how do you make sure it's well let, how do you make sure people still want to come."
He further expanded by expressing the necessity of adaptation during development, he continued: "But it's also about place-tweaking where what you build might not be quite right, for example building a square, like we did at Granary Square at Kings Cross, where we had a road going through it. We've now closed that road and fully pedestrianised that space."
The new communities emerging in West London show the changing face of the way people live, and the development of new attitudes to urban life. But they also demonstrate best practice in planning, how planners, both public and private cannot just build something for the future, but adapt it into that future.
Our next London Property Club morning event takes place in January. Click here for the full details >
[/emaillocker]