Leeds Leader Urges HS2 Review to Shift From "Obsession" With Speed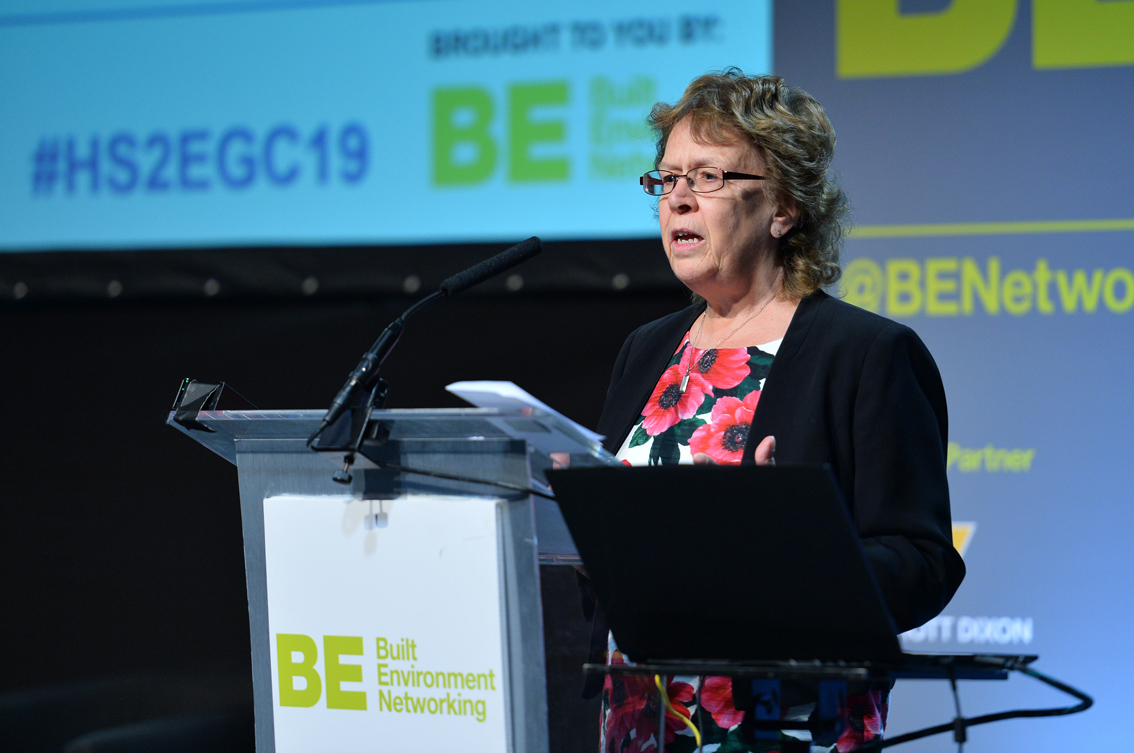 The review of HS2 should rule out only building the line as far as Birmingham, the Leader of Leeds City Council has urged.
Cllr Judith Blake told delegates that she is "very concerned" that the terms of reference of the exercise, which is headed by HS2 Ltd's former chair Douglas Oakervee, contains an option for building phase one from London to Birmingham only.
"We want to make sure the review rules out that option and delivers fully to Manchester and beyond," she said during the opening keynote speech at our HS2 Economic Growth Conference.
"The evidence of HS2 economic and social benefits are clear. It will help to rebalance the UK, pump billions of pounds of investment into the economy and will pay for itself many times over in terms of increased productivity."
The Leeds leader said that HS2 and NPR are both vital for reducing congestion on the north's rail network, which sees more than 40% of passengers using Transpennine services via Leeds having to stand at the busiest time of the day.
She added that Leeds station is already the busiest station in the north, with projections suggesting that it will be handling more passengers than Kings Cross by 2023.
HS2 will be a "catalyst" for accelerating progress on the Leeds South Bank, where the regeneration of 250 ha is due to deliver 35,000 jobs and at least 8,000 homes, Cllr Blake said: "Many property schemes depend on HS2 going ahead: we can't be put in a position where another big infrastructure scheme is cancelled."
The review of HS2 also offers an opportunity to refocus attention away from the "obsession" about speed onto the wider social and economic benefits that it will deliver, she said.
Cllr Blake told delegates that she welcomed. the review into the project by its
"Scrutiny of a project of this size is important: we all need to make sure we are looking at every single detail and understand its impact."
"We should use the review as an opportunity to move away from the obsession with the improved speed it will bring. Clearly it is an important aspect but it has over-shadowed the impact on the economy and the climate change and social benefits it will bring, unleashing the pent up potential of places like Leeds."
She said Leeds council remains a firm backer of HS2, which it wants to see "delivered as rapidly as possible."