Build Leeds & Manchester HS2 Legs Together – Nottinghamshire Leader Urges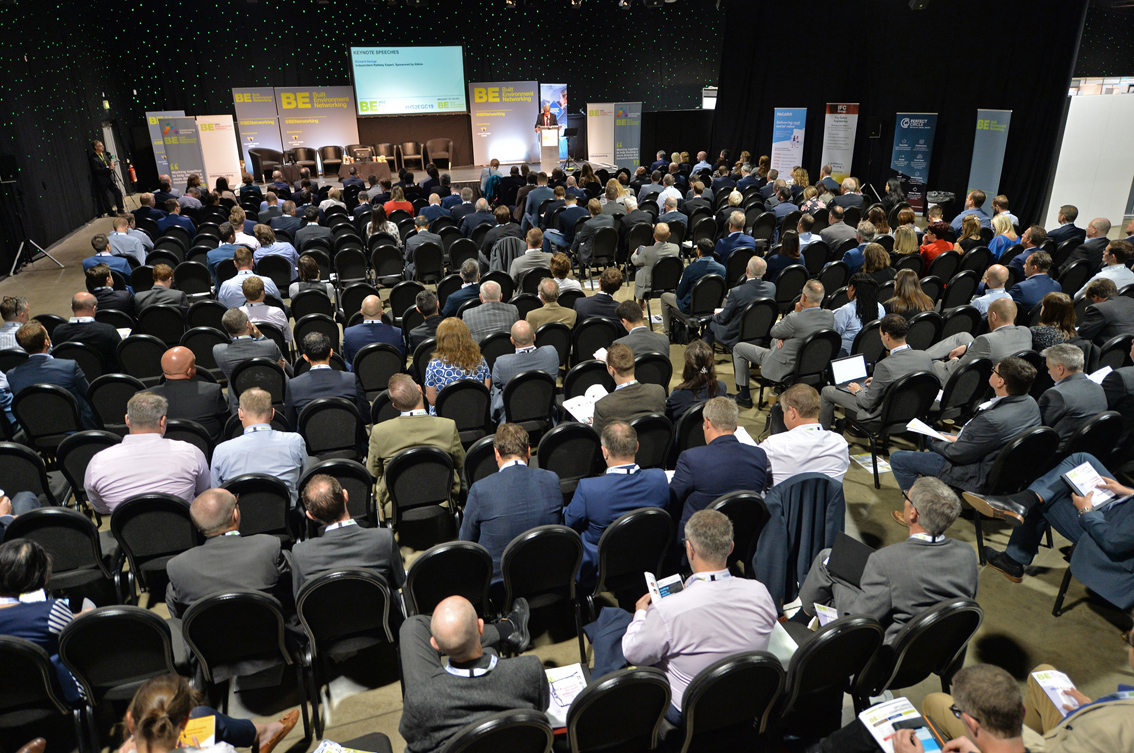 The last two legs of HS2 should be developed in tandem rather than one after the other, the leader of Nottinghamshire County Council told delegates at our HS2 Economic Growth Conference.
Cllr Kay Cutts, who also chairs the delivery board for the development planned around the proposed East Midlands Hub station at Toton, called for the Manchester and Leeds legs of the line to be developed in tandem rather than sequentially as HS2 currently plans.
"Let's start both of the lines into the midlands together and do them in parallel.
"This the opportunity. Let's join together and stop arguing about which bit is more important than the other.
"This isn't a competition between us. This is about getting investment into the country, this is about making our country a better place.
"It's about time to lift our heads above the parapet. We need you government, you need us."
Recalling how the bouncing bomb used by the 'Dambusters' had been developed rapidly, the Nottinghamshire county council leader said: "We have to get on and not find ways of stopping ourselves: all these things can happen as long as you have a will to do it."
And Cllr Cutts insisted that progress on the Toton project had not been derailed by the wider uncertainty surrounding the government.
"No-one taking their eyes of the ball at Toton: we have got on with the work," she said.
Andrew Pritchard, director of policy & infrastructure at the East Midlands Councils umbrella group, said that work had already begun to prepare the ground for the new town at Toton.
The plans to route both HS2 and conventional rail services through the hub station opens up scope for new links between the east midlands and both the north east and the Oxford to Cambridge Arc, he said: "This has the ability to transform the economic geography of Britain."
Pritchard told delegates that the HS2 station's proposed connections to surrounding centres included an extension of Nottingham's tram network that will terminate nearby.
This and other connections would help integrate HS2 into plans to upgrade rail services between the east and west midlands, he said: "You start to maximise the benefits by integrating it more fully into existing rail. Let's get on with it."
Pritchard also defended the hub station's out of town location on the grounds that it reflects the relatively dispersed urban geography of the east midlands, which is not dominated by a single city, unlike other conurbations like West Yorkshire and Greater Manchester.
Leonie Dubois, head of consultation and engagement for phase 2B, agreed that Toton had been chosen to serve the wider east midlands rather than individual cities like Derby or Nottingham.
She also said that HS2 is working "incredibly closely" with Northern Powerhouse Rail and Midlands Connect on their plans.
But the delivery of HS2 should not be bundled up with other rail projects, she warned.
Responding to a question suggesting that the delivery of HS2 should be integrated into these projects, she said: "If you try and tie everything together it becomes too big and becomes impossible to manage.
"We shouldn't lose sight if we try and do too much in one go," she said, noting that the hybrid bill for phase two of the line had been the biggest ever presented to Parliament.
Paul Morris, director of Leeds-based developer St James Securities; said it "would be nice to start" the line in his home city and build southwards, partly in order to demonstrate to people living along the route that the project is delivering benefits.
"We need to see is action and that we are going to get on with it," he said, adding that the UK is "rubbish" at building large infrastructure because of its tendency to "prevaricate".
Morris also outlined progress on the company's Becketwell development, which covers six acre, comprising 3.5% of the total land area within Derby's core ring road.
The scheme is designed to claw back some of the commercial and retail activity, which has been attracted out of town to Pride Park and the Intu shopping mall on the edge of the city centre.
He said that St James has submitted a hybrid application for the site where it is planning to create a new urban quarter, including 310 build to rent appartments that will be focused around a new civic square.
Previous plans for the site, which has blighted the surrounding part of Derby city centre for several years, included an indoor ice rink, which Morris described as "the worst idea you could have" in terms of regeneration.
Prof Nigel Wright, deputy vice-chancellor at Nottingham Trent University, told delegates about plans for a high Value 'Innovation Campus', which will create 11,000 jobs, at Toton.