London Curb on Polluting Vehicles Threatens Small Hauliers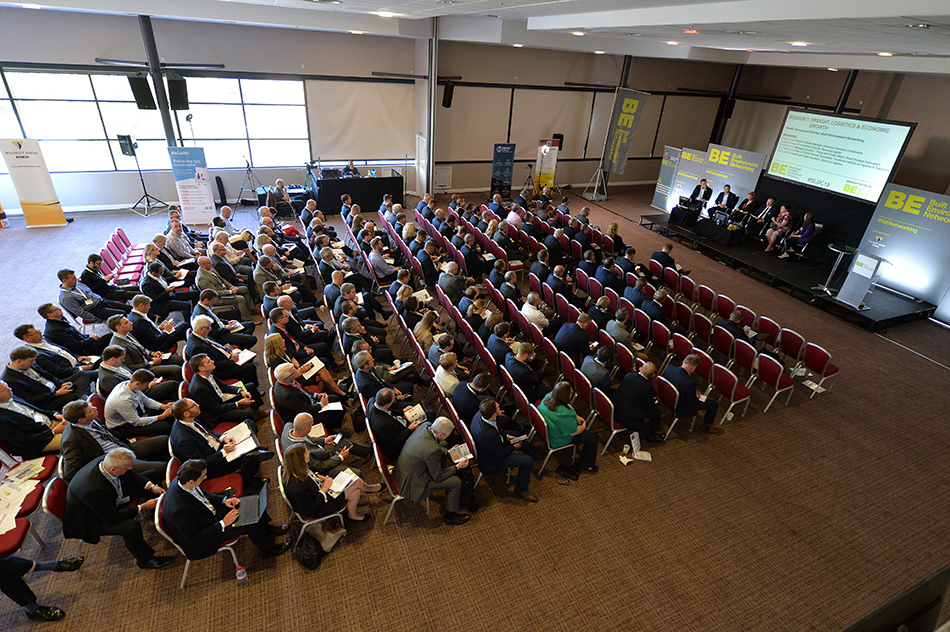 Sadiq Khan's push to clean up London's air by banning more polluting trucks threatens to drive many small hauliers out of business, our Sheds & Logistics Development Conference was warned.
Rob McKenzie, Managing Director of Policy & Affairs at the Road Haulage Associate, told delegates at the Built Environment Networking event that many hauliers would not be able to adjust to the London Mayor's curbs on the polluting vehicles.
Khan is planning to extend the ultra-low emissions zone (ULEV), which currently covers only central London, to the much bigger area enclosed by the north and south circular roads in 2021. All bar the least polluting Euro 6 HGV's must pay a daily charge for entering the zone.
"We all want clean air but you don't want to cripple business by doing so," McKenzie said explaining that many hauliers are SMEs and cannot afford the £100,000 cost of replacing existing lorries with new vehicles that are complaint with the new rules.
"We're sowing seeds of our own destruction. If we can't move goods from A to B, business suffers, and everyone suffers. Far from creating a wonderful clean air one you are crippling business," he said, adding that the Euro 5 trucks used by many hauliers are less polluting than small vans, which do not have to meet the same standard.
And a single 44 tonne truck can carry the same amount of goods as 15 vans, all of which are "potentially polluting and belching blue smoke," McKenzie said: "We should be taking them off the road but the priority seems to be trucks."
This proliferation of smaller vehicles also fuels congestion, he said: "We all want clean air but the one thing that stops air being clean is traffic."
"Traffic jams are getting worse and we are creating pollution through traffic jams: it's bonkers," he said, adding that lack of investment in road and rail infrastructure is worsening jams and holding back the development of regional distribution centres.
McKenzie's concerns were backed up by Sue Terpilowski, Chair of the Public Policy Committee at the Chartered Institute of Logistics and Transport (CILT), who urged manufacturers and politicians to collaborate more when developing policy.
She said: "You can't introduce a policy like the Mayor of London has done and not have the vehicles to deliver it because all you will do is stunt business and growth."
And restrictions within London on night-time movements of lorries are out of date, McKenzie said: "Lorries are not very noisy now and the roads are getting very congested. If we were able to be flexible about when we deliver it would cut congestion, cut pollution and really help the economy."
Responding to a question about moves to electrify the haulage sector, McKenzie said 'no-one' has yet been able to produce a small enough battery with enough power for HGVs carrying out long distance journeys.
But the electrification of lorries is a 'red herring' because the most recent vehicles are already low emitting, he said: "Most are Euro 6: they are the least polluting vehicles on the road and way more emissions effective than a Euro 6 car. They are the cleanest on the road so don't knock big trucks."
CILT's Terpilowski said tests had shown that batteries in electric trucks run out of electricity when the air conditioning or the heating is turned on.
She also told delegates that the concerns around freight post-Brexit provides an opportunity for the logistics sector to get across its importance to policy makers, who have "no idea" about the value of freight to the economy
"Housing always wins because they don't value freight," Terpilowski said, adding that the CILT will be publishing research in the first quarter of next year on the value of the sector.
Logistics must be integrated much more closely into wider development plans, she said: "If any housing development doesn't have a freight and service element it should not be looked at because it's critical that we bring the two together.
And it is 'absolutely ridiculous' that there are no plans to allow freight onto the upgraded Transpennine rail line, she said: "It would take so much traffic off the roads."
Fraser Green, Senior Portfolio Manager at Aberdeen Standard Investments, said that the logistics occupier market is still "pretty buoyant, which means that the pricing of schemes has been affected by the wider commercial property slow down."
"There's no question that logistics generally is flavour of the month investment wise for most institutions," he said, adding the caveat that corporate tenants are finding it harder to make lettings decisions.
He also said that the strong demand for logistics has lessened the incentive to redevelop such sites into housing.
With scarcity of stock helping to pushing rents up to £20 per sq ft, industrial sites have doubled in value, meaning that the returns from turning estate into residential are no longer 'tenable' Green said.
And while metropolitan authorities are pushing for mixed uses, landlords and developers tend to want such sites to remain in industrial uses.
Danielle Sheppard, Investment Director at Barwood Capital, told delegates that that while rents had hovered around £4.50 per sq ft during the first 15 years of her career, the last ten years has seen 'phenomenal' rental growth.
Multi-storey warehouses will eventually become the norm in the south east, which would involve increasing specification of higher floor densities in order to allow occupiers to add floors, she said: "Certainly in and around London it's got to be something that everyone is looking at because we have a chronic lack of space."
And with vacancy rates in most multi let stock less than 5%, there must be greater provision for smaller occupiers, she said: "Until there is, it's going to continue to be stifling for small business because supply dynamics are historically low."
More land should be released for sub 10k sq ft units, Sheppard said: "Planners have a responsibility, if they care about small business, to protect land for smaller business. I would love to do more multi-let development but it's increasingly impossible because I we're competing with residential or someone who wants to put up a large box, which is more viable."