'No Excuse' For Second Class Manchester Terminus, Says Council Leader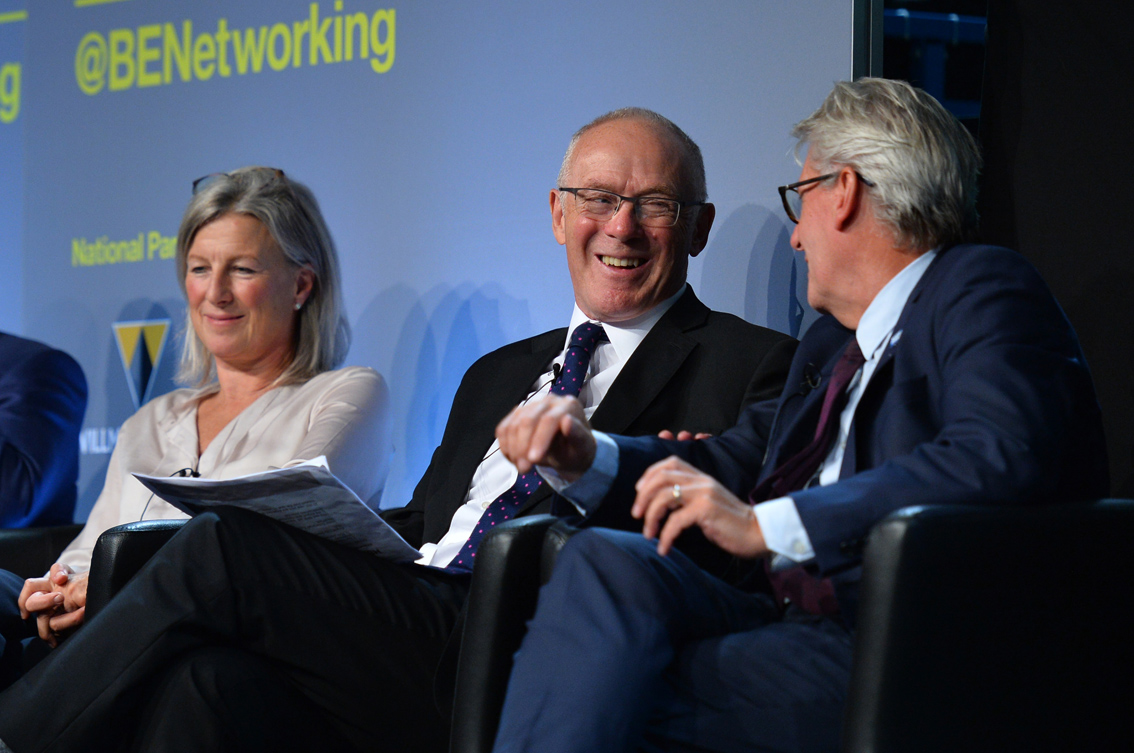 There is "no excuse" for the north of England not to have the same high standard of rail projects recently seen in London, Manchester city council's leader has said.
Speaking at our HS2 Economic Growth Conference Cllr Richard Leese said that the HS2 upgrade of Manchester's Piccadilly should be of a similar grade to the work carried out to improve London Bridge and St Pancras stations in the capital.
"There's no excuse why the north of England shouldn't have the same sort of quality," he said.
"There's no excuse for doing second best at Piccadilly because if we do, we will be paying the price for 100 years or more."
And Cllr Leese warned that Manchester's growth prospects would suffer if HS2 did not come to the city.
"HS2 can generate 40,000 jobs. If we don't have HS2, we will not have that rate of growth. I'm sure that Manchester will continue to grow successfully but we simply won't have that rate of growth if it does not have that improved connectivity and capacity linking to Leeds and Liverpool and down to London."
And the UK as a whole would benefit from the project, he said: "If we are really serious about being a first-class nation, we need some first class high performing infrastructure to go with it. HS2 is part of how we deliver that."
Pointing to estimates that HS2 would benefit Greater Manchester's GVA to the tune of £6bn, which would result in knock on boosts to tax revenues, Cllr Leese said: "The exchequer will quickly realise that whatever HS2 will cost over its lifetime it will more than easily pay for itself."
But northerners should be "very angry" about the failure to deliver much needed improvements to the existing network, he said: "The Transpennine upgrade was supposed to be complete by this year and it hasn't ever been started. HS2 and NPR are really important but we need improvements now: things that should be happening now and in the next couple of years."
These include two new platforms at Piccadilly, describing those at 13 and 14 as "probably two of the "most overcrowded in the country" and "dangerous".
Cllr Leese also said the platforms at Oxford Road station must be lengthened in order to accommodate the bigger trains serving the station, while improvements are required at Ordsall junction and around Stalybridge to reduce congestion on Manchester's wider rail network. .
He added that Piccadilly's position at the cross route of the north of England's rail network means that it was important for authorities across the rest of the region to develop strategy for the station.
This includes improvements to trans Pennine freight routes. It is "absolutely ridiculous" that moving freight from Liverpool to Hull by rail requires going either via Scotland or the south midlands, Cllr Leese said: "We need to think in multi-modal terms and to get that freight off the road and into railways."
Investment is also required in services between Manchester city centre and surrounding commuter towns, which should not be dismissed, he said: "Towns with lots of commuters tend to have more inclusive economies and start ups. If you look around, the places that have been doing the best are small towns and cities around London with the highest rates of commuters."
Annette McDonald, deputy managing director of the Tatton Group; expressed concern that the planning of HS2's phase B between Birmingham and Manchester did not take into account the surrounding area's growth needs.
She said: "While transport projects' ultimate objective has to be growth, we see no plan for growth."
She said that £2.5bn worth of economic benefits could be unlocked by developing the Manchester airport growth corridors, but there are currently no plan to link into the new railway.
Rob Valentine, a director of developer Bruntwood, said the need for greater rail investment is "undeniable', adding that the existing state of the north's rail network as "absolutely shocking".
"We have a once in a lifetime opportunity to get it right. If we get it right as can be seen at St Pancras, it can attract long term investment that can transform cities."
TS said large infrastructure projects had always been plagued by issues surrounding affordability, pointing to the Jubilee Line and Channel Tunnel.
"Big infrastructure needs bold decisions. We're convinced that the country needs HS2 and NPR and needs them together."