New Midlands partnership to provide 1,000 new homes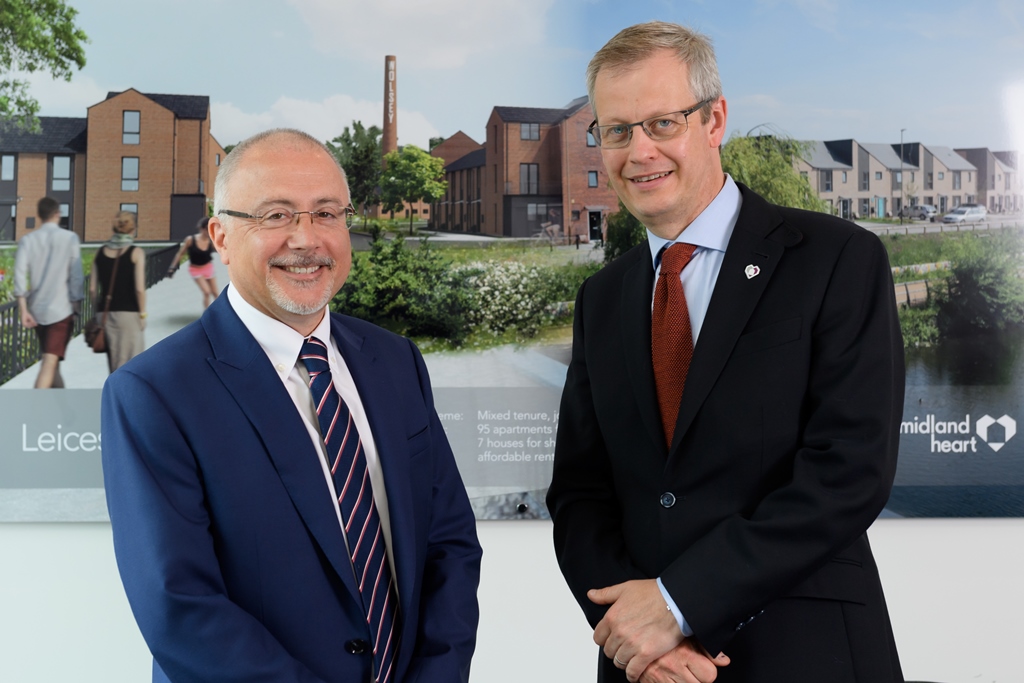 A leading affordable housing provider has teamed up with a major UK house-builder to build 1,000 new homes across the Midlands.
Midland Heart housing association and home builders Countryside have signed a partnership agreement, which will see the new homes built across the region over the next three years.
The properties – around a third of which are already at the planning or development stage – will be a mix of affordable for-sale and rented homes.
The agreement builds on the two organisations' already strong relationship, supporting Countryside's growth plans and keeping Midland Heart well on track to meet its five year affordable housebuilding targets.
Glenn Harris, Chief Executive Officer at Midland Heart, said: "We're delighted to be extending our highly successful relationship with Countryside. This major new agreement targets the delivery of 1,000 high-quality family homes across a number of areas over the next three years. This will put us in a strong position to deliver on our ambition to build 3,000 new homes by 2024."
Ian Kelley, Chief Executive, Partnerships North, Countryside, added: "We are delighted to be extending our partnership with Midland Heart to deliver more affordable homes across the West, East and South Midlands.
"This new agreement further supports both our and Midland Heart's growth plans in the region."
The partnership is supported by Homes England, which will be contributing grant funding from its continuous market engagement process to boost affordable housing numbers.
Caroline Cormack, head of home ownership and supply in the Midlands, said: "Homes England is committed to working with ambitious partners to accelerate the delivery of new homes where they're needed most, so it's great to see this partnership working to provide 1,000 affordable homes in the Midlands."