Infrastructure improvements to unlock 100,000 new homes in Oxford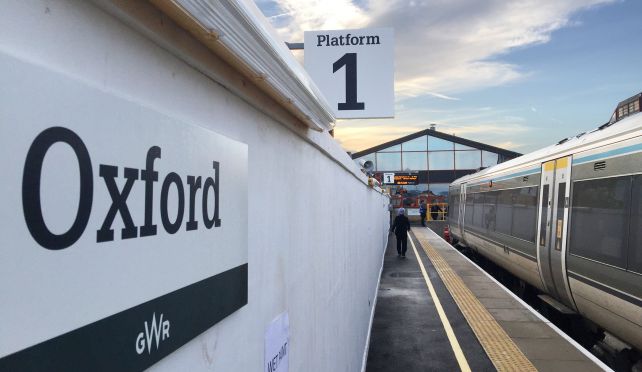 Millions of pounds are set to be ploughed into crucial infrastructure improvements across Oxfordshire's roads next year in a bid to prepare the region for a huge increase in housing developments and population. The deal, which will unlock the development opportunity for around 100,000 new homes in the City region, is costing around £215m, but that secures Government support to build the much-needed homes.
It's a big boost for infrastructure and housing in the region as the Oxford – Milton Keynes – Cambridge Corridor continues to unlock potentially transformational opportunities within the region – and we'll be hearing more at our one-day conference in June – the Oxford Cambridge Corridor Economic Growth Conference.
The first year of the deal will focus on the infrastructure improvements, primarily on roads, with improvements to Botley Road, the corridor North of Oxford as well as access to Headington being a priority. With the priority being on creating the improved connectivity it'll mean a delay in housing with just 414 of the homes being built in the first year, with 229 of those being affordable.
Once the improvements have been put in place the roads should allow for better access from development sites and ensure reduced congestion and traffic in those locations – and then the bulk of the housing projects can move ahead.
The Botley Road improvements will see a total of £3.25m invested into the corridor, which will give buses priority and improve cycle provision as well as road conditions. The road will also be slightly widened at the rail bridge on the road to facilitate the Oxford Station development which will future proof the station for the expected increase in population with additional rail lines set to be placed.
Bob Price, Chairman of Oxfordshire Growth Board, said of the deal: "This is a significant moment for Oxfordshire. Just last month all the districts, the city council and the county council united to seal a deal with the Government, and now we are delighted to announce this first year of funding to start delivering the infrastructure residents have been calling for as we continue to prosper and grow as a county."
Make sure you're part of the economic debate at the Oxford Cambridge Corridor Economic Growth Conference where housing and infrastructure will take centre stage in two of the five panel sessions. Confirmed speakers for the Housing Session, in association with David Lock Associates, include Mary Parsons of Places for People, Richard Harrington of the Buckinghamshire Thames Valley LEP, Paul Kitson of Homes England and Harvey Griffiths of the Housing Infrastructure Fund. The Infrastructure Session will hear from Laura Church of Luton Council and London Luton Airport amongst others.