Oxford North urban district takes a step forward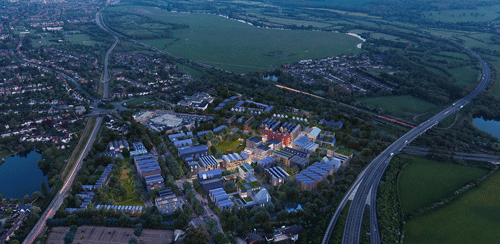 Oxford North, the proposed new urban district set to be developed in Oxford, has taken a step-forward this week after plans were submitted to Oxford City Council. The Oxford North development, previously known as Northern Gateway, will transform the land owned by St John's College into a thriving district with new homes, employment space, open land and more.
Thomas White Oxford, who're set to speak about their plans at the Oxfordshire Development Plans Conference, submitted the proposals which include:

936,000 sq ft of employment space – which could create 4,500 new jobs
480 houses – which could see 1,500 people living at the site
23-acres of open space – including three new parks
The application highlights their desire for outline consent for the overall masterplan and detailed permission for the first phase of development.
Julian Barwick, Project Chairman for Oxford North, said: "Since the Area Action Plan was approved by the city council in 2015, we have spent the last three years designing a new mixed-use community that will form a key part of Oxford's future. Our proposal is a high level of investment in social benefit, bringing open spaces, jobs, homes and major investment in new infrastructure to Oxford."
To learn more about the exciting development plans and many others happening across the region join us for the Oxfordshire Development Plans Conference.