INTERVIEW: Russell Galley, Lloyds Banking Group – Driving Economic Growth In Yorkshire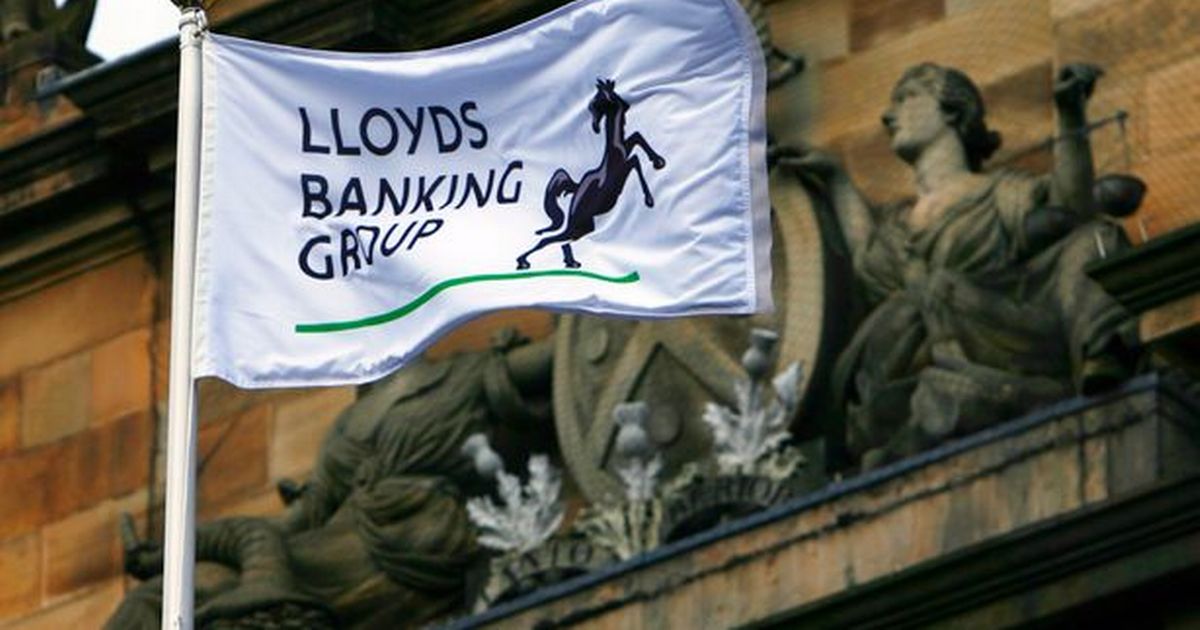 The West Yorkshire Economic Growth Conference is set to bring together civic and business leaders from across the built environment industry together to discuss the opportunities and barriers to economic growth within the region, whilst presenting future development plans set to happen and tackling the constraints together in a collaborative approach.
We'll be welcoming hundreds of delegates and over 40 speakers, including Russell Galley, Lloyds Banking Group's Ambassador for Yorkshire and The Humber who'll be looking to engage with the industry to unlock potential regeneration and development across the region. Ahead of the conference we hear exclusively from Russell.
What is your role at Lloyds and how do you feel your role, and that of Lloyds Banking Group, helps in maximising economic growth opportunities in Yorkshire?
I'm Lloyds Banking Group's Ambassador for Yorkshire and The Humber and Managing Director of Halifax Bank, which was founded here in West Yorkshire in 1853. As the leader of Lloyds Banking Group's Yorkshire and The Humber Executive Committee, I have responsibility for activating the Group's Helping Britain Prosper Plan in the region.

We are working with stakeholders in the private and public sector to drive forward the region's priorities. We're focused on nurturing and developing local talent and supporting the housing sector and businesses across the region – all of which support wider economic growth.
In the past year we've helped more than 7,000 first time buyers in the region get onto the property ladder and across the UK, Lloyds Banking Group is committed to facilitating one in four first home purchases. We've also partnered with Housing Growth Fund and are working with SME housebuilders across the country to build the homes our regions need.
As a key regional employer, with a team of more than 11,500 people, we also want to be a home for local talent. As part of this we currently have 55 apprentices in roles across the region with 698 roles created in that past 5 years and are working closely with local schools and universities to provide careers guidance and support.
Collaboration within the industry is vital to boosting jobs, skills, growth and regeneration. What is your approach to collaboration within West Yorkshire?
We need strong partnerships to deliver growth in the region. And we believe we have an active role to play both from a finance delivery perspective, and in being a part of developing and sustaining the infrastructure base that will deliver that growth. Across the region the Group is working in partnership with organisations in the public and private sectors to help develop skills and bolster regional investment.
We've developed our education and employability strategy to tackle five key challenges: School Governance, Youth Employability, Social Mobility, Valuing Vocational Routes and Sector Skills Gaps, which we are addressing through sponsorship initiatives, as well as our community, volunteering, apprenticeship and graduate programmes.
We have 115 colleagues in Yorkshire and The Humber who are school governors and a part of our national school governor network. This initiative, called Standing Out first launched here in Yorkshire, has made us the largest corporate recruiter of school governors in England, supporting a range of skills from finance, IT and HR.
Our Youth Employability programme focuses on preparing young people for work. Our two key initiatives in Yorkshire are our Schools to Work programme and Lloyds Scholars. Our Schools to Work programme aims to give pupils an insight into the world of work and give them opportunity to explore and develop skills for the future. In Yorkshire we partner with 13 schools and have supported more than 1800 pupils through this programme last year. Our Lloyds Scholars project aims to take pupils from lower income households and provide the financial support needed to go to university, alongside paid internships, a business mentor and the opportunity to develop employability skills. Of the 135 scholars places we awarded last year, 11 were from Yorkshire and the Humber.
And we're building social mobility, making sure people from all backgrounds have the day-to-day digital and financial management skills they need. We've doing this through our network of 3,000 digital champions who provide face-to-face training and online support and through Digital Know How Workshops, events held for small businesses and charities which aim to increase their digital capability to boost their online presence.
There are many challenges within the industry which we must tackle to ensure the West Yorkshire economy thrives, with skills and homes just two of those. Within your sector what are the key barriers to aiding economic growth, such as Brexit, and how are these being approached?
Clearly banks have a key role to play in financing growth and we stand ready to support businesses of every size, helping them to seize opportunities. But there are headwinds for the financial service sector, the biggest of these being uncertainty around the precise nature of the UK's future relationship with Europe.
At Lloyds Banking Group we've identified a series of strategic priorities that will help us to face into challenges and focus on the financial needs of our customers.
We're using new technology to make banking simple and easy for people to use and transforming our ways of working to provide a better service for our customers. We're also making our biggest ever investment in people, bolstering training and development by 50% to 4.4 million hours a year to enhance our teams' skills.
And this means we can help the region's businesses to overcome the challenges they face. We know that access to talent remains a challenge with 40% of firms reporting difficulty in finding the right staff in our latest Business in Britain report. And productivity remains a problem for many too. That's why we're helping businesses to unlock their potential with investment that can help improve business performance.
There is so much happening across the UK in terms of investment opportunities – there is a massive focus on the OxMKCam Arc Corridor, the arrival of HS2 will allow other regions to compete and technology clusters are thriving. With so many opportunities why should people choose to invest within West Yorkshire?
West Yorkshire has a strong industrial base – with expertise in financial services, manufacturing, digital industry and public services. And with this comes access to talent and skills. With around five million people in the region, and cities like Manchester and Sheffield close by, we've got a huge pool of talent to pull from.
There is a real appetite for growth in West Yorkshire and that is reflected in the investments we're seeing across businesses. Between April 2017 and April 2018, we helped more than 1,850 start-ups get up and running across the region.
The West Yorkshire Combined Authority is driving investment in infrastructure that will boost connectivity between the region's cities and towns. With a digital environment that connects communities across urban and rural areas, making collaboration easier than ever before, West Yorkshire is an incredibly attractive place for businesses to invest.
Finally West Yorkshire is a great place to live and it's relatively low cost of housing combined with history and natural beauty should make it attractive as a place to enjoy and bring up a family. Important considerations when thinking about attracting talent to support business.
Tickets are available for the West Yorkshire Economic Growth Conference with prices starting from £60. To book tickets CLICK HERE.