Exclusive Interview: The University of Salford on developments and economic growth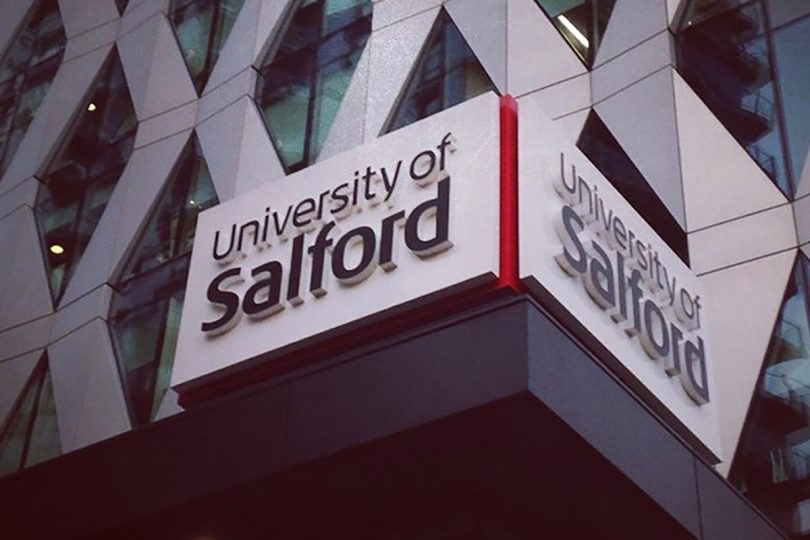 Greater Manchester is thriving! There is a real positive momentum in the region – with the arrival of HS2 and Northern Powerhouse Rail potentially unlocking huge regeneration and development, and so many other schemes in the pipeline which will help transform cities and towns. One of those places central to the economic growth story in Greater Manchester is Salford, with the local council and the University of Salford crucial in ensuring the growth opportunities are maximised.
Ahead of the Greater Manchester Economic Growth Conference – which will see hundreds of delegates attend a conference to hear about the huge potential of Greater Manchester and hear exclusive insights into future schemes from over 35 speakers – we hear from Prof Helen Marshall, Vice-Chancellor of the University of Salford:
–          The University of Salford is central to the developments happening within the city of Salford. What's driving the need for development, and how is it having a positive contribution and impact on the regional economy?
Ambition is what's driving development in Salford. Ambition to grow the economy and ambition to make the city a better place to live, work and visit.
Take our joint masterplan with the City Council. Covering The Crescent, the area that immediately surrounds our Peel Park campus, this is a hugely ambitious and exciting project that is worth £800 million to the local economy. The plans will dramatically transform our university campus and create a distinctive new city district in Salford, but within walking distance of Manchester city centre.
Creating the right conditions for economic growth is very much at the heart of these plans. For instance, on our campus we'll create a new industry innovation zone and we'll be creating spaces for industry, academics and students to collaborate, innovation and create. And along The Crescent there will be new apartments and town houses to provide high quality city centre living that will help the city region to attract and retain talent, a hotel to provide much needed space the visitor economy in Salford to grow, new leisure and culture opportunities for local residents and visitors alike, and new space for businesses, predominantly independent and creative firms, to develop and grow.
–          In an era where innovation seems to be moving forward at record speed how are you approaching this and what plans do you have for the University in terms of capitalising on new technology and digital solutions?
We're wholeheartedly embracing the digital revolution. From our on campus infrastructure, our teaching and research, and our contribution to the city of Salford we're trying to push the boundaries on digital.
For example, our masterplan will see the creation of a new Digital Learning Commons at the heart of campus. The Digital Learning Commons will provide students with a digitally enabled learning space, where the latest technology will be used to augment students' learning.
And we also need to make sure our courses are relevant for the digital world. This year we're looking at a driverless car degree that would include practical experience with an autonomous vehicle alongside industry experience and we're developing a host of apprenticeships in digital technology, working with industry leaders such as Microsoft. Our heritage as an education provider goes back to the 19th century and the Industrial Revolution; today's graduates are going into the world of work in the Industry 4.0 or Fourth Industrial Revolution era and we need to make sure they're equipped for that.
But it's not just about what we're doing on our own, it's also about how we're working with other stakeholders in the city region. The University is a member of the Salford Digital Collaborative, which is a partnership between Salford City Council, Salford Royal NHS Foundation Trust, MediaCityUK and The Landing. The Collaborative aims to drive the digital agenda in Salford, working towards becoming a digital city, and working into the Greater Manchester digital agenda.
–          The masterplan sounds like a huge opportunity, what are some of the key values partners must have or what elements must development have incorporated into them?
As a university our single strategic priority is industry engagement. We work with businesses large and small to design courses, provide work experience and placements for our students, and undertake real world research. The campus masterplan needs to be driven by that agenda and our physical estate needs to be able to provide the space for this collaboration to happen.
Academics at Salford are doing some amazing work in robotics, aeronautical engineering, 3D printing, additive manufacturing and much more, but it's hidden. So our new engineering building will be designed to be a showcase; a place where industry can come and touch and feel the work that our academics and students are doing.
As for values, we want to ensure that the masterplan is delivered in a socially responsible way. Social value will be embedded into our procurement process, meaning that there will be a focus on providing local opportunities for training, employment and supply chain.
–          Educating students within Greater Manchester is one thing, but how is the region doing in terms of retaining talent and how can we improve those numbers even further?
Retaining talent in our city region is hugely important. Education and skills training is very much controlled nationally, with little regional influence, therefore it's important that Greater Manchester not only attracts the brightest and best talent from across the UK, but that we retain our home grown talent as well.
At the University of Salford, over half of our graduates go on to work in Greater Manchester, with over 80% of those students who came from the city region choosing to stay here upon graduation. But more importantly, around a third of our students who come from outside Greater Manchester, then choose to stay in the city region, so over the past four years the University of Salford has contributed some 4,000 extra graduate level skilled professionals into the Greater Manchester workforce.
Of course we could do more though. Mayor Andy Burnham has talked about a graduate retention plan for Greater Manchester. The initial idea is that this could be focussed around NHS workers, but it would be great to expand this to other sectors, in particular where we know there are identified skills needs, for instance in the digital sector. Collaboration with industry is the key to this being achieved. Education providers, local authorities, the Combined Authority and employers need to have an open dialogue around where the skills gaps are and how they can best be filled.
–          Why is the Greater Manchester Economic Growth Conference an important date within the industry calendar?
I think it's really important that leaders from industry, academia, government and the public sector come together to share ideas around how we can work together to grow the economy in Greater Manchester.
We've got some challenges on the horizon, but also great opportunities. Brexit will have a huge impact on the city region and we need to ensure that we're prepared for life after the EU; what does this mean for investment, skills, people, and trade. How do we ensure the national Industrial Strategy works for Greater Manchester, what do we want our own local industrial strategy to do for economic growth in the city region, and how can we collaborate to make a difference to people living and working in Greater Manchester.
I hope that the Greater Manchester Economic Growth Conference helps to answer some of these questions.
The Greater Manchester Economic Growth Conference takes place on the 2nd October at Manchester Central. Tickets are discounted for a limited period only and start from £77 > BOOK NOW