Wakefield logistics hub welcomes new business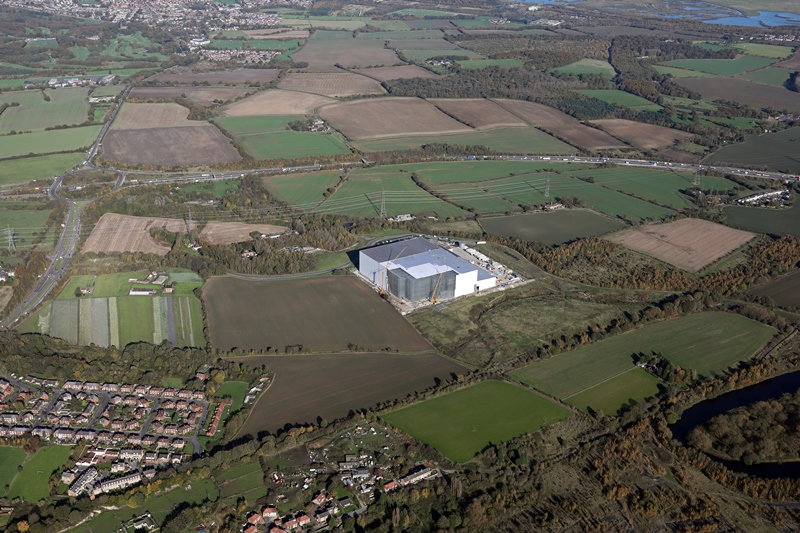 Wakefield Hub, a important strategically placed logistics site based metres away from J30 of the M62 with direct links to J42 of the M1, is set to welcome a new addition to the park – with independent wholesaler Kitwave announced their relocation to the area. The Wakefield Hub site, which has the capacity to accommodate in excess of 1.5m sq, is being brought forward by Henry Boot Developments in a JV with Yorkcourt.
Henry Boot Developments, who're set to speak and present about their ongoing and future major developments at our West Yorkshire Economic Growth Conference, have confirmed that Kitwave have secured 4 acres of the site – which will see the creation of a new 65,000 sq ft distribution centre.
Henry Boot Developments Regional Manager, Hamer Boot, said: "Wakefield Hub benefits from its proximity to the motorway network, making it an ideal location for companies like Kitwave that distribute goods throughout the country. Wakefield Hub is one of several significant projects being delivered by Henry Boot Developments in Yorkshire, building on the previous success of our flagship Markham Vale development. We look forward to bringing the scheme forward with our JV partner, Yorkcourt, and have already seen strong interest from potential occupiers; with an excellent location and a focus on delivering high quality premises, we're confident that the scheme will enjoy the same success as Markham Vale, providing much-needed industrial space in a key northern location."
Yorkcourt Managing Director, Colin Mackie said: "Wakefield Hub is continuing to attract significant interest in the market and emphasises the regional and national importance of such a development opportunity. We are delighted that Kitwave have made a long-term commitment to Wakefield Hub and a continued commitment to the Wakefield region, and we are looking forward to working with Kitwave to create an excellent facility to facilitate their ongoing expansion."
Paul Young, Managing Director at Kitwave, said: "Wakefield Hub was the obvious choice for the continued expansion of HB Clark. The site has the benefit of full employment allocation under Local Development Framework, therefore offering high-quality, purpose-built industrial premises right on the motorway network, providing essential access to the northern distribution network. Due to the allocation, the site can be delivered speedily which will be of great importance to ensure continued employment, allow for our proposed future expansion plans, and enable HB Clark to build upon the quality of service our customers have come to expect during over a 100 years of trading. We look forward to seeing the project move forward; it will no doubt be a catalyst in the continued success of our business."
Come and hear more about the exciting developments being brought forward by Henry Boot in the region at the West Yorkshire Economic Growth Conference in September.