Commissioner Warns Minister Over Police Cuts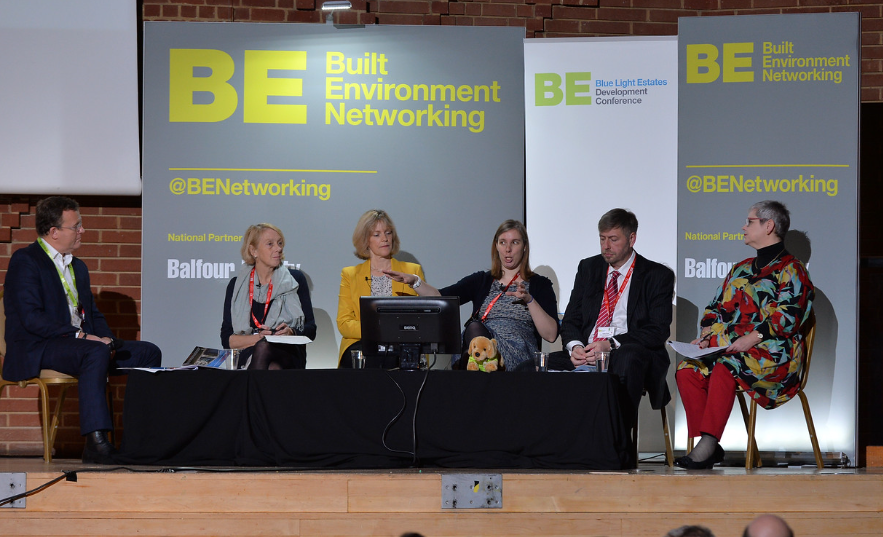 Avon & Somerset's Police Commissioner has warned the Home Office that her force cannot rationalise its estates further.
Sallie Banks, Co-ordinator of the Avon & Somerset Force, told the Blue Light Estates Conference that her service's Police & Crime Commissioner (PCC), has written to Police Minister Nick Hurd expressing warning about the limits of what his force can achieve by further rationalisation.
Blanks, who is also Co-ordinator of the National Police Estates Group, said: "There are more cuts in the offing and efficiencies need to be even greater – many forces feel that they are on the absolute tipping point."
But this also reinforced the pressure for different service to collaborate more on estates projects: "We have to be much more imaginative and look more creatively about how we can share those facilities across the board."

This would involve individual services no longer working in silos to protect their own budgets, Blanks said: "We need to move thinking up a level to get senior leadership thinking in a more progress way, such as 30-40 years ahead rather than being slightly protective. We want to gear it up a bit more, we need to get the ambition a step higher."
But the resistance to estate rationalisation plans, like those involving the closure of local station, can be overcome: "People often don't like the local police offices closing and there is an outcry, but the number of people who actually use them is low. Once you get over that perception and delivery a much better and more effective way of delivering police services you can get over that."
James Payne, Chief Executive Officer for the Office of the Hampshire & Isle of Wight PCC, warned that funding cuts to the emergency services are an 'unmitigated disaster': "There has been a huge disinvestment from police, and it's not different in fire and the NHS. These things are coming home to roost: policing has reached a point where if they are more funding cuts we can't fund local  policing."
Although the cost of policing increased by £90m over the past eight years, there has been no increase in central funding. As a result, the contribution of council tax to police budgets has increased from 32% to 38%, Payne said: "Successive Governments have transferred risk of delivering essential services to local taxation. In some ways, it looks quite bleak, but we must find a way to deliver better together and work in partnership. Working together we may have to make sacrifices for the sake of the communities in the future."
Within his PCC area the police and councils are now sharing eleven sites.
Payne said the Thames Valley Police had shown how to exploit section 106 agreements by investing in a paid professional to help secure money, but whilst these offered one off capital sums they couldn't provide ongoing revenue.
Sue Harries, Estates Manager at Dorset and Wiltshire Fire & Rescue, however said that blue light services are struggling to win resources via planning gain agreements: "We are going to be very low on the distribution list because they will want to put it into the roads and schools that local planning authorities have control over."
Wiltshire's service had put a lot of effort into securing cash via the community infrastructure levy – and that money has now been earmarked in section 106 agreements from new developments planned on the outskirts of Swindon.
But there is less need for fire stations in these emerging neighbourhoods because new homes tend to contain more fire protection while the service itself has put effort into persuading housing associations to install sprinklers in their properties, she said: "The risks in those new areas is lot less than in the old areas of Swindon, where fire stations are based."
Operational factors also mean that it is difficult to relocate from existing locations: "We are in communities for very good risk-based reasons: fire fighters have to be able to respond promptly. We can't just lift and shift the fire station to an out of town location so we can't take advantage of having a valuable site that could be sold off for housing just to move to a greenfield site."
Angela Harrowing, Deputy Director of Disposals at the Office of Government Property's Housing and Public Estate, said that co-location had to be driven by considerations around service delivery. Speaking of a pilot scheme in the Cornish town of Hayle where an officer has been trained to deliver all three emergency services, she said: "The Hayle co-location in Cornwall was about reaching more people within first response time. It's hardly ever about buildings and almost always has a deeper purpose."