Weston Homes in huge recruitment drive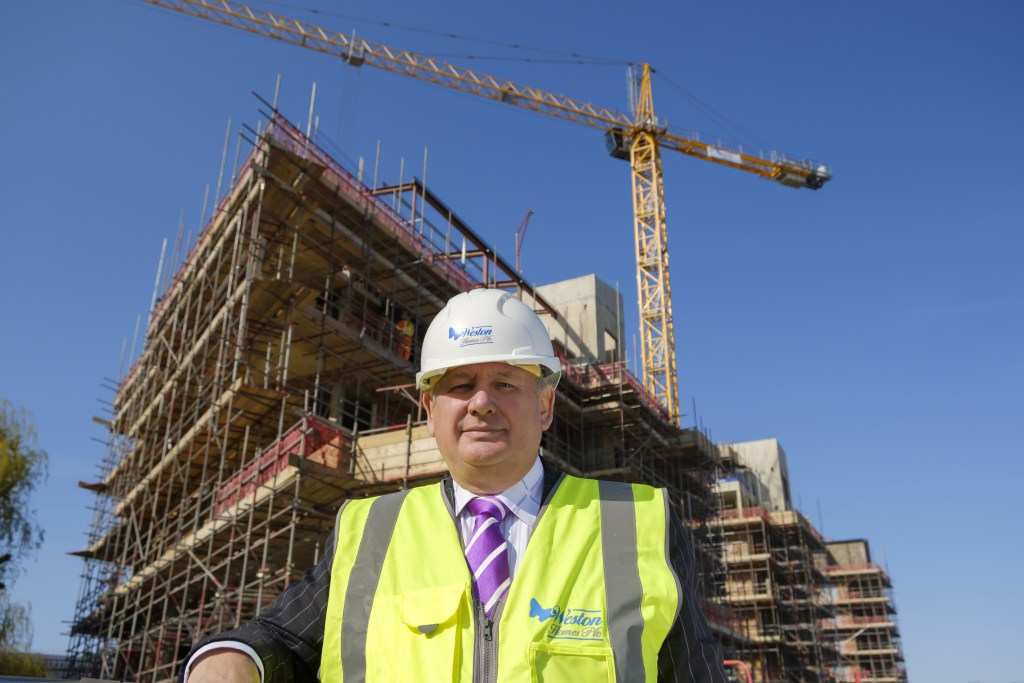 One of the UK's leading housebuilders, Weston Homes, are set to unleash a recruitment drive to employ an additional 350 new members of staff couple of years inline with their ambitious housing targets. The announcement, which will be the largest recruitment drive registered in the construction industry for over 10 years, are now set to undertake a multi-million pound campaign to promote their recruitment drive and ensure they have the staff required to hit their targets – with £2bn (GDV) new homes currently in their development pipeline.
Weston Homes will be sharing details of their huge pipeline of projects and schemes at two of our conferences in the coming months:
(Other Speakers include Mayor James Palmer, The Flagship Group, Hill Group and Countryside Properties)
(Other Speakers include Essex County Council, Stobart Group and East Suffolk & North Essex NHS Trust)
Weston Homes currently employ nearly 450 people within their team – but need to expand with over 7,500 new homes already within the pipeline with more set to follow shortly. They're set to play a huge role in the acceleration of housing across the UK with major infrastructure projects set to drive economic growth in key locations where they're working including London, Essex and Cambridge.
The new roles are set to cover a wide range of skillsets over a variety of experience levels including:
Engineering
Planning
Design
Technical
Commercial
If you're interested in finding out further information about their major plans and how you and your business can get involved make sure you book now: