Workplaces, not just homes, are the key to regeneration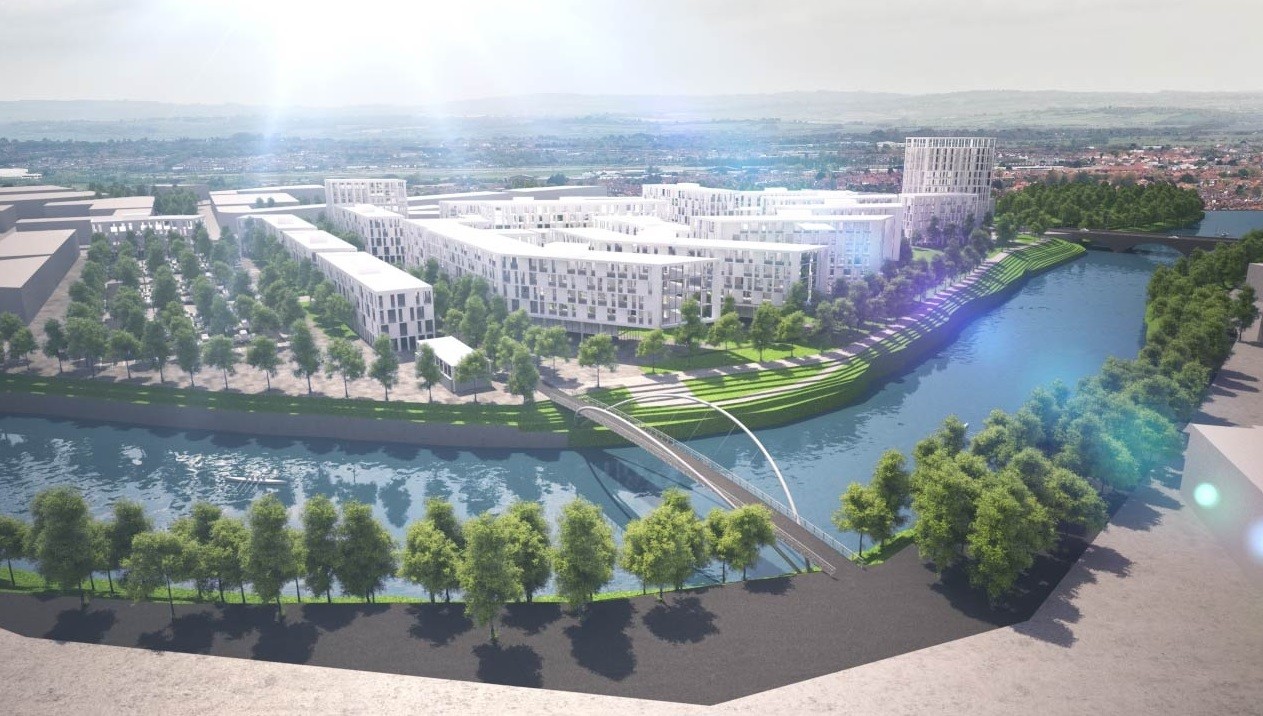 Clyde Gateway is an incredible success story. 85% of the 800,000 sq ft of Grade A office and industrial space that the urban regeneration company have already developed has been sold – and as a result more than 5,000 jobs have come to the area over the past ten year. With Clyde Gateway set to speak at the Glasgow Development Plans Conference in June we take a look into how workplaces, not just homes, are the key to regeneration.
Successful regeneration of our major cities is essential for our economy, as well as the thousands of new homes the Government wants to build to solve the 'housing crisis'. Attracting new businesses and workplaces to a regeneration area is vital – which in turn provide a sustainable community with job opportunities, amenities and a better place to live.
Clyde Gateway does just that. The urban regeneration company is driving forward with £1.5bn of private sector investment to establish the Bridgeton, Dalmarnock and Rutherglen area as a hub of business activity, whilst hundreds of new homes are being built in the area as well. The positive uptake of office and industrial space which has already been developed shows the huge success this scheme has had – and the boost it's had on the local and national economy.
Speculative office developments like this however have been rare within Scotland – resulting in a shortage of high-quality office space and increasing rents – according to Guy Marsden, Director at Highbridge Properties. He said that this could really 'hinder economic growth and inward investment' and major regional cities like Glasgow and Edinburgh 'need innovative solutions to address these challenges'.
Guy Marsden is calling for increased support from the public sector to regenerate brownfield sites which he believes is the key to kick-starting inward investment from the private sector. This could take the form of providing funding at below market interest rates, de-risking schemes by taking on the role as the over-riding tenant or more. It's beginning to happen with increasing regularity in England where local authorities can supplement their rates base, secure inward investment and also boost employment by accepting an agreed risk profile.
The public sector has played a part in many substantial and successful urban regeneration projects within England over the year. Greater Manchester Property Venture Fund invests in property development and redevelopment opportunities – with most of its investments being in commercial property. St Peter's Square in Manchester for example had the aim of regenerating the local area – and it worked.
Clyde Gateway has already invested £20m in public realm and infrastructure works to the former Shawfield site – now known as Magenta – to ensure it is development ready. The scheme also benefits from the transport infrastructure upgrades from the Commonwealth Games including a new station with a direct link to Glasgow Central and motorway extension. Guy Marsden now thinks its time for the Scottish Government to 'take inspiration from south of the border and invest in the transformation of Magenta from a great site into a thriving one'.
There are already 2,500 homes in the immediate vicinity of Magenta, a number which could grow to 6,000 in the near future. With thousands more jobs on the doorstep for local people, Clyde Gateway could become an international exemplar of how economic, social and physical regeneration can – and should – be done. And it'll be one of the key topics at the Glasgow Development Plans Conference in June.