Appointment of the Chair of the Board of Scottish Enterprise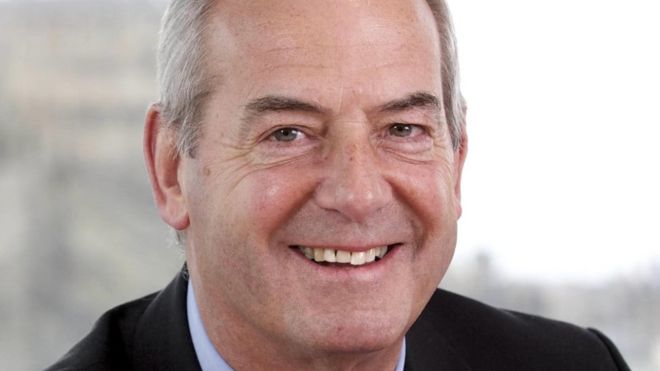 Cabinet Secretary for Finance, Economy and Fair Work, Derek Mackay MSP, today announced the appointment of Lord Smith of Kelvin as Chair of the Board of Scottish Enterprise.  The Cabinet Secretary said:
"I'm delighted to welcome Lord Smith of Kelvin into his new position as Chair of the Board of Scottish Enterprise.
"Scottish Enterprise plays a vital role in helping to place Scotland's economy on an upward trajectory, and I know that Lord Smith's wealth of experience will help ensure the organisation continues to thrive as they embark on their new programme of transformational change.
"I look forward to working together on our shared vision to increase Scotland's export success, attract more investment and talent, and build a more economically vibrant country."
Lord Smith added:
"I am absolutely thrilled to be appointed Chair of Scottish Enterprise.
"This is an incredibly exciting time for the organisation following the publication of its ambitious new Strategic Framework and I am confident that my experience, both in business and the public sector boardroom, will help the committed and talented workforce to deliver for Scotland.
"I believe Scottish Enterprise is uniquely positioned to drive a fairer and more inclusive economy, one that will really help families and communities across the length and breadth of the country. I very much look forward to playing my part in helping to achieve that."
Come and join us at our Scotland Development Conference which is supported by the Scottish Government, Structures House Group & BOHO 
Appointment
Lord Smith of Kelvin is one of the UK's most experienced Chairs, having led organisations in the private, public and voluntary sectors.  He was Chair of Weir Group until 2013 and SSE until 2015.  In 2014, he chaired the Organising Committee for Glasgow 2014 (Commonwealth Games) and the Smith Commission on further powers for the Scottish Parliament.  A Chartered Accountant by profession and former President of the Institute of Chartered Accountants of Scotland, Lord Smith was knighted in 1999, appointed to the House of Lords as an independent cross-bench peer in 2008, appointed Knight of the Thistle in 2013, and awarded the Companion of Honour in 2016.  He is currently Chair of Alliance Trust plc, British Business Bank, IMI plc, Forth Ports Ltd and Clyde Gateway, as well as Chancellor of the University of Strathclyde.
The appointment is regulated by the Ethical Standards Commissioner.
Length of Term, Remuneration and Time Commitment
The appointment is for three years.  It commenced on 1 August 2019 and will end on 31 July 2022.  The Chair of the Board receives c£44,520 per annum for a time commitment of up to 1.75 days per week.
Other Ministerial Appointments
Lord Smith holds no other Ministerial Appointments.
Political Activity
All appointments are made on merit and political activity plays no part in the selection process.  However, in accordance with the original Nolan recommendations, there is a requirement for appointees' political activity within the last five years (if there is any to be declared) to be made public.
Lord Smith has had no political activity in the last five years.
Scottish Enterprise
Scotland has huge economic potential, as we look to lead in the technological and social developments of the future by harnessing our strengths in innovation, research and the skills of our workforce. Scottish Enterprise can help achieve this ambition while meeting the requirements of Scotland's National Performance Framework and working to enable inclusive growth which combines increased prosperity with greater equality, creates opportunity and distributes the benefits of increased success fairly.  In particular Scottish Enterprise has a vital role in working with business and enterprise to deliver improved productivity, fair work, and in advancing Scotland's low carbon economy, maximising inward investment and improving Scotland's export performance.
Come and join us at our Scotland Development Conference which is supported by the Scottish Government, Structures House Group & BOHO