Council bosses left frustrated by the pace of decision making on Ox-Mk-Cam Corridor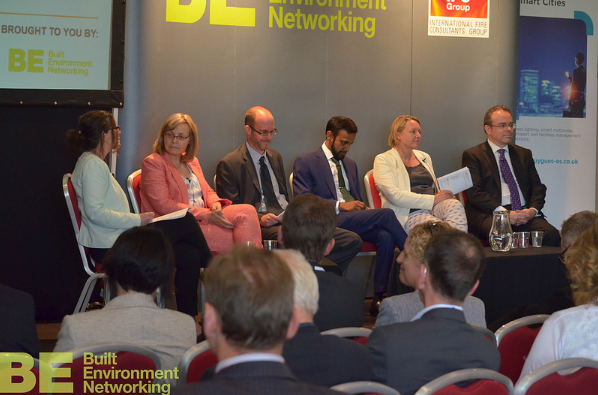 Council bosses have expressed their frustration at the pace of decision making on key transport projects in the Oxford – Cambridge growth corridor.
Duncan Sharkey, Corporate Director for Place at Milton Keynes Council, told delegates at the Oxford Cambridge Corridor Economic Growth Conference that development is currently being held back by the need to reserve land in case it is needed for infrastructure projects.
He said: ''Until we get certainty that things are going to happen, it's difficult to see people investing large sums of money.''
As an example, Sharkey said that the Government's decision to change the phasing of the east-west rail route had sparked uncertainty about whether the project would be delivered on its anticipated timeline.
He was backed by Laura Church, Corporate Director at Luton Borough Council, who said: ''We're frustrated at the pace of decision-making around east-west rail and the Expressway.
Sharkey also warned, whilst speaking at the corridor on the Infrastructure Session, that the construction of HS2 would have an impact on the Oxford to Cambridge corridor's role in the wider UK economy because it would bring larger areas of England within commutable distance of London.
He said: ''It won't be sufficient to be proximate to London geographically to be within its economic orbit. HS2 fundamentally changes some of the economic benefits that this area has which is that it's close to London but not at London prices. We need to make sure connections within the area, but we need to put more focus on how the corridor is connected to the rest of the country and the world.''
Satish Luhar, joint-author of the National Infrastructure Commission's Oxford-Mk-Cambridge corridor report, said: ''You need east-west connections to make this an economic area. At the moment, we have lots of highly successful places that have very little interaction with one another.''
Sheryl French, Director at Cambridge County Council, expressed concern that the area's housing plans could be held back by constraints on the electricity grid. She cited as an example how plans to install a 30 kw solar panel system had triggered a request for a £2m payment to help upgrade the local electricity network.