Birmingham Development Plans 2017 ***SOLD OUT***
Tuesday, 19th September 2017 @ 1530hrs

-

1900hrs
Birmingham Development Plans 2017 ***SOLD OUT*** | Event

Birmingham and the West Midlands is enjoying some real momentum at the present time and there are new development and investment opportunities coming to light every day. Placemaking remains very high on the agenda for all parties and the private and public sector partnerships are working well together.
So when we come back from the summer break and we take stock of the political situation and find out where we are with regards to Brexit the heart of the Midlands Engine is open for business.
Our panel for this event brings a truly local and international feel to proceedings.
Richard Cowell, Assistant Director – Development and Planning Manager at Birmingham City Council will take the lead in terms of setting the scene in Birmingham and outlining the new schemes and the planning pipeline.
Colin Harvey is the Head of Property Programmes Delivery for Jaguar Landrover who are one of the most significant private sector investors in the Midlands with a phenomenal amount of work both planned and onsite; it is difficult to keep up with their expansion plans and the volume of work created by JLR.
Mark Lee is the CEO of Calthorpe Estates who have a genuine focus on communities and place making. They are active across a wide range of sectors and Mark will update us on their current and future schemes and highlight the opportunities that lie within their portfolio.
Stephen Walker is the Deputy Head of Asset Management at Aberdeen Asset Management who have a portfolio of properties in the Midlands and Stephen will update us on current projects and also talk about Prop Tech.
Anne Shaw will provide an update and overview of the current and proposed transportation schemes in the West Midlands.
Event Sponsorship
Interested in promoting your business to others in the industry?
Consider Sponsoring this event – Sponsorship Packages can be viewed here.
Contact us today to talk about what Sponsoring a Built Environment Networking Event can do for your business!              
​​
| | | | | | | |
| --- | --- | --- | --- | --- | --- | --- |
| Event Sponsor | | Programme Sponsor | |       Exhibitors | | Dinner Sponsor |
|   | |   | | | |   |
---
Event Format
1530 – 1600; Registration
1600 – 1645; Networking with Wine, Beer and Soft Drinks
1645 – 1815; Speaker Presentations
1815 – 1900; Networking with Hot Food, Wine, Beer and Soft Drinks
1930 – 2200; After Event Speakers Dinner (

VIP TICKET HOLDERS ONLY)
---
VIP Tickets
We have an exciting new opportunity for you – buy a VIP ticket to this event and come to dinner straight after the event with the speakers who have accepted an invitation, see below.
Great food, good wine and excellent conversation.
VIP Ticket Privileges
FREE attendance at the after-event Speakers Dinner
Reserved seating in the front two rows at the event
Guaranteed tickets even at sold-out events
Up to 20 x VIP tickets available at each event
VIP Name Badges
Dinner Venue – Opus at Cornwall Street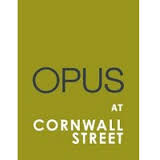 Come to dinner and join:
Mark Lee – Calthorpe Estates (drinks only)
Billie Frain – Calthorpe Estates
Colin Harvey – Jaguar Land Rover
Stephen Walker – Aberdeen Asset Management
---
Speakers
Anne Shaw, Director, Network Resilience; West Midlands Combined Authority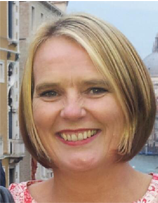 https://www.linkedin.com/in/anne-shaw-aa226130
Colin Harvey, Head of Property Programmes Delivery; Jaguar Land Rover
---
---
Richard Cowell, Assistant Director, Planning & Development; Birmingham City Council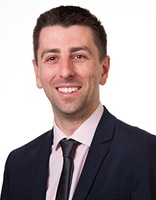 Richard joined Birmingham City Council's Planning and Regeneration Department in 2008. He currently heads up a number of multi–disciplinary teams leading on a range of development, planning and regeneration initiatives, with a primary focus on the city centre.
One of his first projects with the department was the production of the City's strategic city centre masterplan, the Big City Plan, which was launched in September 2010. The Big City Plan is one of the most ambitious and far-reaching city development projects in the UK and is seeing billions of pounds of investment in both infrastructure and major new development schemes.
Following the launch of the Big City Plan Richard led the work to secure the city centre Enterprise Zone and the publication of the first Enterprise Zone Investment Plan (2012). This investment is enabling an extension of the Midland Metro Tram network, public realm improvements and key development schemes to proceed.
As the City continues to experience a major economic renaissance the focus for Richard remains the implementation of the strategic vision of the Big City Plan and key initiatives to drive growth across Birmingham. This includes Birmingham Smithfield, which will see the redevelopment of a 14ha site in the heart of the city centre; and the Curzon HS2 Growth Strategy, which has secured an extension of the Enterprise Zone and over £700 million of infrastructure investment targeted at maximising growth around the city centre High Speed 2 (HS2) terminus station.
---
Mark Lee, Chief Executive; Calthorpe Estates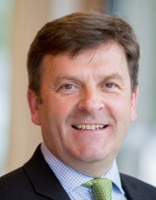 Mark Lee is Chief Executive of Calthorpe Estates, having taken up this role in 2012, after joining the business as Chief Financial Officer in 2008.
Mark heads up the management team responsible for running the 640 hectare (1,600 acre) Edgbaston Estate, close to the centre of Birmingham, and various other UK property interests.
The team focuses on custodianship and sustainable development and is in charge of a multi-million pound regeneration portfolio including medical, office, leisure and retail developments.
Mark is a chartered accountant by background, having qualified with a Big 4 firm in London before moving into Corporate Finance department of an investment bank. He moved to Birmingham in a similar role in 1995, before moving into industry where he has worked as a main board director of several international businesses that have been listed on the London Stock Exchange.
---
Stephen Walker, Deputy Head of Asset Management; Aberdeen Asset Management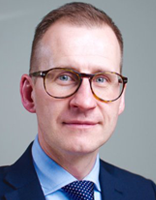 Stephen is Deputy Head of Asset Management for the UK property team at Aberdeen Asset Management. He oversees a team of asset managers based in Edinburgh and London with responsibility for cross-sector assets on a UK wide basis.  Stephen also directly manages a portfolio of assets on behalf of various clients.  He has spent 11 years at Aberdeen, carrying out Fund and Asset Management positions, and has wide-ranging investment and strategic asset management experience gained in both private practice and client side positions.  Stephen is a member of Aberdeen's Property Investment Committee (EMEA) and also Chairs Aberdeen's Global PropTech team, focussing on innovation and technology within the Commercial Real Estate sector.
Birmingham Development Plans 2017 ***SOLD OUT*** | Details