Birmingham Development Plans 2018
Monday, 24th September 2018 @ 1530hrs

-

1900hrs
The Council House, Birmingham,
Birmingham Development Plans 2018 | Event
Speakers

We're back in Birmingham for an evening of networking with business professionals, whilst hearing about the exciting developments set to happen across Birmingham and the wider region. Speakers will be presenting about their ongoing schemes and future projects in the pipeline which are set to drive economic growth, homes and employment opportunities within the City.
Exhibitor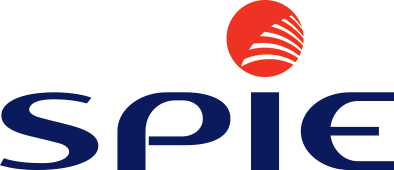 VIP Dinner Tickets

 

A unique opportunity to spend quality time after the event with the speakers. Take discussions about projects and schemes, procurement opportunities and networking with decision makers into a more relaxed and open setting. The evening meal includes a formal discussion around key regional topics in the industry – accompanied by good food, wine and excellent company.
ONLY ONE TICKET REMAINING!
Come and join: 
Ed Ellerington – Packaged Living
Dawn Baxendale – Birmingham City Council 
Matt Chandler – Godwin Developments
Stuart Rose – Whitbread
Other Companies Attending: Lambert Hampton Smith, Rolton Group, E.ON, Edmond Shipway LLP, ENGIE, Balfour Beatty, Faithful+Gould, Engie, Ramboll, Vail Williams, First Port Property Services, Shoosmiths, AA Projects
Maximum of two VIP tickets per company. Only 15 VIP tickets available per event. Dinner venue: Opus at Cornwall Street.
Conference Overview
Birmingham is one of the must be places for those in the industry to be working! There is always so much to talk about, and the arrival of HS2 and the Commonwealth Games in 2022 are ensuring that investments and new developments continue to drive economic growth within the City and wider West Midlands region. We're excited to be back in Birmingham to hear from:
Dawn Baxendale; Chief Executive of Birmingham City Council. She'll be setting the scene for the region and discussing potential development zones and sites around the City which will be crucial to delivering economic growth within the region.
Ed Ellerington; Managing Director of Packaged Living (backed by Palmer Capital). Packaged Living is a new venture backed by Palmer Capital aimed at targeting the Private Rented Sector (PRS). Ed will be talking through their plans to drive new PRS developments across numerous areas across the UK and Birmingham is one of those focus cities.
Stuart Rose Head of Acquisitions at Whitbread Hotels and Restaurants. Stuart leads Premier Inn's investment and expansion plans for Birmingham across the region. With the brand targeting substantial growth, Stuart will talk about what these plans look like, their potential and the wider context for development in the hotel and leisure sector in the city and the West Midlands.
Matt Chandler; Development Manager at Godwin Developments. With several schemes already going across the West Midlands, including two large residential projects, they'll be sharing an update on their current portfolio whilst then delving into their future plans and projects set to happen in Birmingham and the surrounding region as they continue to grow their commercial and residential development portfolio.
Event Format
1530 – 1600; Registration
1600 – 1645; Networking with Wine, Beer and Soft Drinks
1645 – 1815; Speaker Presentations
1815 – 1900; Networking with Hot Food, Wine, Beer and Soft Drinks
1930 – 2200; After Event Speakers Dinner (VIP TICKET HOLDERS ONLY)
Birmingham Development Plans 2018 | Sponsors
Conference Partnership Packages
Want to achieve huge brand awareness in front of business leaders within the West Midlands?
Do you want to reap the commercial rewards of connecting with VIP speakers and other sponsors/attendees who're looking to work with businesses like yours?
Birmingham Development Plans 2018 | Attendees
Over 180 delegates will join us for the Birmingham Development Plans Conference – checkout a list of some of those companies set to attend:
3DReid
AA Projects
Acivico
ADP Architecture
AECOM
AHR Architects
Allermuir
Allgood
Amey
Arcadis
Assetz Property
Athene Communications
Baily Garner
Balfour Beatty
BE1 Architects
Bevan Brittan
Birmingham City Council
BLP Insurance
BMI Group
Brentwood Consulting Engineers
Browne Jacobson
Building Services Design
BWB Consulting
Calthorpe Estates
Campbell Reith Consulting Engineers
CBRE
Celtic Technologies
Centrick Property
Chapman Taylor
CITB
Clancy Consulting
Clarity Travel Management
Copeland Wedge Associates
Couch Perry Wilkes
Court Collaboration
Crosslane Property Group
Cundall
Datscha
DLP Planning
DWF
E.ON
Edmond Shipway
EMMAUS Consulting
Engie
Environmental Services Group
EY
Fairhome Group
Fairhurst
Faithful+Gould
FHP Property Consultants
Fieldfisher
FirstPort Property Services
FleetMilne
Galliford Try
Gateley Hamer
GIC Capital
Gleeds
Glenn Howells Architects
Godwin Developments
GVA
Hampshire Trust Bank
Henry Riley
Hilson Moran
Hoare Lea
Hyperoptic
IDP Group
Imtech Engineering Services
International Fire Consultants (IFC Group)
Interserve
ISG
Key Land Capital
Kier
Kingspan Insulation
KJ Tait Engineers
Lambert Smith Hampton
Lendlease
LJJ
LNPG
Maber Architects
Mainstay Residential
Malcolm Hollis
Marriott Harrison
Marshalls
MDG Architects
Milliken Floor Coverings
Mode Transport
National Federation of Builders
Novus Property Solutions
Orangebox
Packaged Living
Palmer Capital
Peter Brett Associates
Pick Everard
QODA Consulting
Ramboll
Rapleys
Reconomy
Recycling Lives Centre
Richard Jackson
Rider Levett Bucknall
RizkMcCay
Roadbridge
Rodgers Leask
Rolton Group
Roxhill Developments
RPS
Sandy Brown
Seddon Construction
SEP Properties
Seven Capital
Shakespeare Martineau
Shoosmiths
Sir Robert McAlpine
Sirius Recruitment
Smith of Derby
Speller Metcalfe
Spie UK
Staffordshire County Council
Stephen George + Partners
Stride Treglown
Study Inn Group
Sweco
Syscomms
Terence O'Rourke
The Institution of Civil Engineers
The Senator Group
Thompson AVC
TRIQS
Tuffin Ferraby Taylor
Turley
Vail Williams
Waldeck
Waterman Infrastructure & Environment
Wates
Whitbread
Willmott Dixon
Wood
Woods Hardwick Planning
WSP
WT Partnership
WYG Group
YMD Boon
Birmingham Development Plans 2018 | Details