Bournemouth Development Plans 2017
Tuesday, 2nd May 2017 @ 1530hrs

-

1900hrs
Bournemouth Development Plans 2017 | Event
Bournemouth Development Plans 2017

Attend this event to hear the Bournemouth Development Plans – Informing you are SIX of Bournemouth's leading development figures who will be presenting their investment/development plans for the next few years!
Join us at the Bournemouth International Centre on Tuesday 2nd May to hear the Development Plans for Bournemouth over the next few years and network with peers from the Construction & Property Industry!
In attendance will be Architects, Surveyors, Engineers, Project Managers, Business Development Managers, Solicitors, Lawyers and many more Construction and Property Professionals, there to hear about the Development Plans for Bournemouth and network with like-minded individuals.
Bournemouth Development Plans 2017 Event Sponsorship
Interested in promoting your business to others in the industry?
Consider Sponsoring this event – Sponsorship Packages can be viewed here.
Contact us today to talk about what Sponsoring a Built Environment Networking Event can do for your business!
| | |
| --- | --- |
| Event Sponsored by: | Programme Sponsored by:  |
| | |
---
Bournemouth Development Plans Event Format
1530 – 1600; Registration
1600 – 1645; Networking with Wine, Beer and Soft Drinks
1645 – 1815; Speaker Presentations
1815 – 1900; Networking with Hot Food, Wine, Beer and Soft Drinks
1930 – 2200; After Event Speakers Dinner (

VIP TICKET HOLDERS ONLY)
---
Bournemouth Development Plans VIP Tickets
We have an exciting new opportunity for you – buy a VIP ticket to this event and come to dinner straight after the event with the speakers who have accepted an invitation, see below.
Great food, good wine and excellent conversation.
Bournemouth Development Plans VIP Ticket Privileges
FREE attendance at Speakers Dinner
Reserved seating in the front two rows at the event
Guaranteed tickets at Sold-Out events
Only 15 VIP Tickets available at each event
VIP Name Badges
Maximum two VIP Tickets per Company
Bournemouth Development Plans VIP Dinner Venue – Matt Tebbutt @ Hilton Hotel
Come to dinner and join:
Peter Tisdale – THAT Group
Bill Cotton – Bournemouth Borough Council
Jim Andrews – Bournemouth University
Martin Tiffin – Bournemouth Borough Council
Duncan Johnston – Morgan Sindall Investments
Stuart Laird – Bournemouth University
---
Bournemouth Development Plans Speakers
---
Jim Andrews, Chief Operating Officer; Bournemouth University
Jim Andrews joined Bournemouth University early in 2010 having held board and senior level roles in the National Health Service.
As Chief Operating Officer, Jim leads the strategic development, engagement and delivery of BU's professional and commercial functions. Estates, Information Technology, Marketing & Communications, Fundraising, Alumni Relations, Student Services, Organisational Development & HR, and Governance & Legal Services all fall within his remit. Jim also has responsibility for community engagement, sustainability, equality and diversity, health and safety, is the organisation's CIO, Prevent Lead and our Nominated Officer for subsidiary companies.
Jim has instigated and leads on many of BU's transformational programmes, including the development and delivery of BU's estates vision, investing approximately £250 million by 2019 in major developments; the new IT strategy investing £21 million and the Student Journey Programme that is driving the implementation of service improvements across the entire student journey, through process reviews underpinned by the implementation of a new student records system. Under Jim's leadership, BU's Marketing & Communications team has achieved the highest number of applications to study in BU's history, over the period from 2012-16.
Jim is a board member of the Dorset Local Enterprise Partnership and a Non-Executive Director of the UK Campus of Memorial University of Newfoundland MUN(UK).
Before joining BU, Jim spent 11 years working for a number of NHS organisations during periods of significant change and development. Most recently he was Executive Director: Strategy and Organisational Development for a leading NHS Foundation Trust where he led the implementation of the trust's strategy, business planning and development, organisational development and HR. Prior to this, Jim was Director of Human Resources for a Primary Care Trust during a period of financial turnaround and also spent several years working for the Department of Health.
Jim is a Chartered Director and Fellow of the Institute of Directors and a Chartered Fellow of the Chartered Institute of Personnel and Development.
---
Stuart Laird, Director of Estates; Bournemouth University
---
Bill Cotton, Executive Director; Bournemouth Borough Council
Regeneration specialist Bill Cotton's work history includes a successful spell as a town planner and he was head of tourism and economic development in Bath.  He recently helped the Dorset Local Enterprise Partnership develop its business plan and his experience of major regeneration spans London, Leeds, Wandsworth, Swindon and Bath and includes significant public realm improvements and work with the private sector to create world class facilities.
---
Peter Tisdale, Chief Executive Officer; THAT Group
Spearhead of THAT Property Group, Peter has a wide experience in the development business. Under Peter's leadership, THAT Group have recently completed their landmark scheme in Bournemouth, featuring the 120 bed Hampton by Hilton and the stunning 172 bed Hilton Bournemouth, a scheme which has drawn plaudits for it's high quality and creative design.
---
---
Martin Tiffin, Programme Leader; Bournemouth Borough Council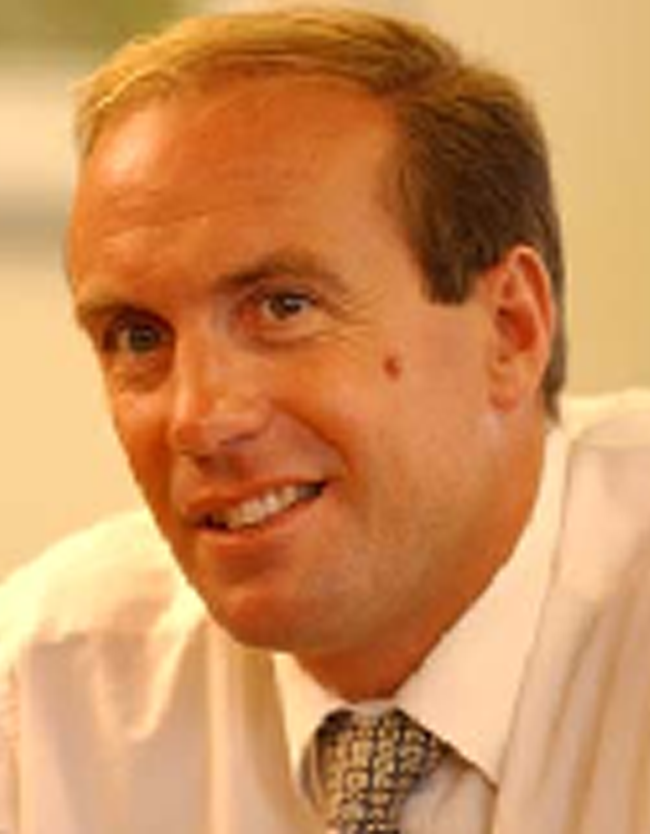 Martin worked for John Laing Construction between 1980 and 1991 as a Chartered Civil Engineer.  During his time at John Laing, Martin worked predominantly in construction management on various building and civil engineering projects both in the UK and internationally. Martin has  worked on some of the largest construction projects undertaken in the UK , America , Canada and Australia, including the construction of Australia tallest building and the construction of Skydome in Toronto .  He is one of only five people dual-qualified as a Chartered Civil Engineer and Solicitor.  He spent the early part of his legal career at leading international law firm Norton Rose where he gained experience in PFI and Project Finance. In 1996 Martin joined Bond Pearce ( now Bond Dickinson) to set up and run the Projects Team and during that time led of team of 6 lawyers on a pathfinder PFI project, the terms of which became the  treasury task force standard PFI contract. Martin then spent time in Australia with Freehills ( now  Herbert Smith Freehills) advising on the New South Wales and Victoria governments PFI Programme. In 2001  Martin joined law firm Lester Aldridge to develop and  head the construction & projects team. He has been involved with large sale development projects as a lawyer since the early 1990's. Martin was recognized in legal directors ( Chambers and Legal 500)  as a leader in his field. Since 2008 Martin has been the programme lead on a £800 million regeneration project in Bournemouth. In that time Bournemouth has seen unprecedented scale of development activity and now has the third most construction activity outside of London. Martin has also spent time  advising Slough Borough Council on the delivery mechanism  for  their town centre regeneration programme which coincides with the arrival of Crossrail and the expansion of Heathrow airport. Once again Slough has seen unprecedented levels of development activity and in 2017,  17 development projects will be underway. Martin is also acting  as a strategic advisor to Poole Borough Council on their ambitious town centre regeneration programme.
---
Duncan Johnston, Development Director; Morgan Sindall Investments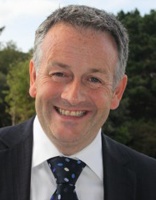 Applicable Qualification: BSc(Hons) Estate Management from CEM.
Years' Experience: 25+ years in construction with the last 6 years in delivering the Bournemouth Development Company. Previously in a lead role across sectors delivering PFI and development schemes.
Current role & responsibilities:
Joint lead on the successful bid for the Local Asset Backed Vehicle in Bournemouth. Following Financial Close Duncan established The Bournemouth Development Company llp (BDC) and actively pushing the investment in Bournemouth, having completed £40m, with £27m currently on site and a pipeline of in excess of £200m. The role of MSIL within the BDC is that of Development Manager and investor; Duncan remains with the project responsible for day to day activity.
Locally successfully delivered the DESPI project from FC into the operational phase, where he remained with lead responsibility as a Director / General Manager during the concession period.
---
Bournemouth Development Plans 2017 | Details