Bournemouth Development Plans 2018
Wednesday, 18th April 2018 @ 1530hrs

-

1900hrs
Bournemouth International Centre,
Bournemouth Development Plans 2018 | Event
Speakers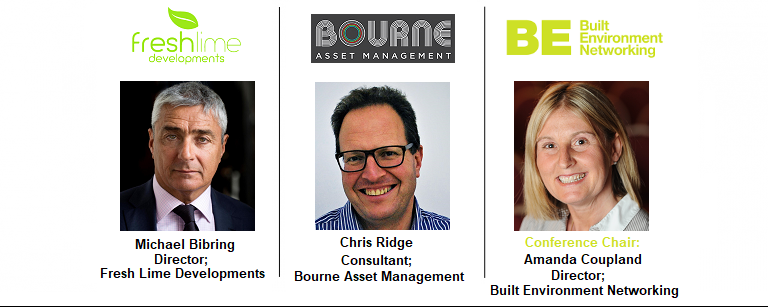 We'll be joined by some fantastic speakers in Bournemouth who'll provide an abundance of market intel and outline regional development plans. Presentations and discussions will include the regeneration of Poole town centre and their development plans which were recently given a boost by the National Housing Infrastructure Fund – and they're looking to start their search for a development partner later this year. We'll hear about ongoing developments and future pipeline opportunities to work alongside Fresh Lime Developments who'll be sharing their plans, Bournemouth Borough Council will share details of projects set to boost the regional economic growth as they look to engage with potential developers on their 16 identified council-owned sites in the town centre, and much more.
Conference Sponsorship

VIP Dinner Tickets

A unique opportunity to spend quality time after the event with the speakers. Take discussions about projects and schemes, procurement opportunities and networking with decision makers into a more relaxed and open setting. The evening meal includes a formal discussion around key regional topics in the industry – accompanied by good food, wine and excellent company.
Join the following speakers and companies:
Chris Ridge – Bourne Asset Management
Michael Bibring – Fresh Lime Developments
Bill Cotton – Bournemouth Borough Council
Philip Broadhead – Bournemouth Borough Council
Julian McLaughlin – Poole Borough Council
Other Companies: Morgan Sindall, Dwyer Asset Management
VIP Dinner Ticket Privileges:
Attendance at the VIP Speakers Dinner
Attendance at the Evening Conference
VIP name badges
Guaranteed tickets at sold-out events
Maximum of two VIP tickets per company. Only 15 VIP tickets available per event. Dinner venue: Matt Tebbutt Hilton.
Conference Overview
The South Coast is currently buzzing and for several years now the area has gained in popularity as a development region – which is key to drawing in tourists and enhancing businesses. We have a strong panel that represents a significant part of development and regeneration in Bournemouth and the wider region including:
Michael Bibring; Director of Fresh Lime Developments. He'll present above up and coming projects in the companies portfolio and share an overview of their current hotel build in Bournemouth with work set to begin this year on £40m 131-bedroom four star hotel, which will also include a sky bar and residential flats as part of the scheme.
Bill Cotton; Executive Director of Economy and Environment at Bournemouth Borough Council and Philip Broadhead; Cabinet Portfolio Councillor  for Local Government Reorganisation & Economic Growth. They'll discuss the councils plans for the future with their Capital Strategy plan set to be approved by council at the end of February which will pave the way to further council investment in housing, schools, care homes, employment space and more. They've identified 16 council-owned sites in the town centre and they're keen to engage with developers and those keen to be involved in the projects to kick-start future development in the town, and they'll share an overview of their big Winter Gardens scheme.
Julian McLaughlin; Head of Growth and Infrastructure at Poole Borough Council. Poole has recently been given a big boost by the Housing Infrastructure Fund to support its vision to regenerate part of the town centre – including Kingland Road car park, Seldown car and coach park, and the Dolphin Swimming Pool site. The £134m project would see a new leisure centre and swimming pool, bus station, hotel, office space and more than 400 new homes being built. They're set to begin their search officially in the Autumn for a delivery partner so it's a great opportunity to meet with the Council and begin discussions.
Chris Ridge; Consultant for Bourne Asset Management. He'll discuss their ever growing portfolio and what the future looks like for property, investment and more in the Bournemouth region.
James Gibson Fleming; Chair, Land and Property Committee at Talbot Village Trust. There are currently exciting plans to invest in the Talbot Village area, which will see new University buildings, enhanced campuses, transformations of historic cottages and better landscaping and green space. Darryl will discuss their involvement in the developments alongside the flagship projects to development a digital village and create a small business incubation unit in an enterprise hub.
Event Format
1530 – 1600; Registration
1600 – 1645; Networking with Wine, Beer and Soft Drinks
1645 – 1815; Speaker Presentations
1815 – 1900; Networking with Hot Food, Wine, Beer and Soft Drinks
1930 – 2200; After Event Speakers Dinner (VIP TICKET HOLDERS ONLY)
Bournemouth Development Plans 2018 | Details