Bristol Major Development Plans 2017
Thursday, 7th September 2017 @ 1530hrs

-

1900hrs
Bristol Major Development Plans 2017 | Event

The West of England is enjoying some real momentum at the present time and there are new development and investment opportunities coming to light every day. Placemaking remains very high on the agenda for all parties and the private and public sector partnerships are working well together. The region has never worked so well together.
So when we come back from the summer break and we take stock of the political situation and find out where we are with regards to Brexit . . . . . . . the West of England will embrace the energy of post summer and will definitely be open for business.
We have a panel ready for you that will provide you with some useful market data, development intelligence and an insight into the region's investment potential.
David Newton is the Chief Executive for Kersfield; a private housebuilder and property development group based in Bath and London. Kersfield has a wealth of experience and track record in delivering quality residential and mixed use schemes throughout the UK with a focus on the Bath and Bristol region.
John Chaplin is the Director of External Affairs & Special Projects  at The Bristol Port Company. Since 1991 £475 million has been invested to create a full range of shipping, distribution and logistics services.   There are continuing plans to invest in the future to accommodate the largest new container vessels, and to maintain Bristol Port's place as a leading player in the global shipping community.
Mark Davis is the Leader of the Housing Regeneration & Investment Division for the Department for Communities & Local Government. He is in effect the BTR / PRS champion for the government and will advise where the Government is up to from a housing and investment perspective and why there should be more PRS in Bristol.
Oona Goldsworthy is the Chief Executive at United Communities Housing Association. In July this year United Housing Association and Bristol Community Housing Foundation merged to become one unit, capable of building more homes, and stronger communities and Oona will tell us what their plans are moving forward as a major player in the Bristol affordable homes marketplace.
Iestyn Lewis is the CEO of Rengen Developments who have a number of schemes in Bristol, Bath and the surrounding area. They are on-site with several projects and have a significant pipeline which Iestyn will share with us.
Event Sponsorship
Interested in promoting your business to others in the industry?
Consider Sponsoring this event – Sponsorship Packages can be viewed here.
Contact us today to talk about what Sponsoring a Built Environment Networking Event can do for your business!                
​
| | | | | |
| --- | --- | --- | --- | --- |
| Event Sponsored by: | | Programme Sponsored by:  | |       Exhibitors |
|   | | | | |
---
Event Format
1530 – 1600; Registration
1600 – 1645; Networking with Wine, Beer and Soft Drinks
1645 – 1815; Speaker Presentations
1815 – 1900; Networking with Hot Food, Wine, Beer and Soft Drinks


---
Speakers
John Chaplin, Director of External Affairs & Special Projects; The Bristol Port Company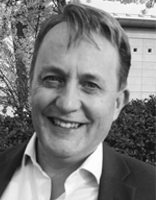 John is a Chartered Engineer and Fellow of the Institution of Civil Engineers.  After working in consultancy and contracting John joined The Bristol Port Company in 2000.  He was promoted to the position of Director of Engineering in 2003 and subsequently to the Director with responsibility for External Affairs and the delivery of major schemes.
John has managed an extensive range of projects for The Port from remediation of contaminated sites to delivering storage solutions for power companies importing biomass, and from lock gate replacement to securing UKG approval of the Port's Harbour Revision Order to construct the Bristol Deep Sea Container Terminal.  He is the Port Company's agent on various national and regional bodies and represents the Port in their dealings with neighbours, central and local government and stakeholders including Highways England, Network Rail and National Grid.
Mark Davis, Housing-Led; Department for Communities & Local Government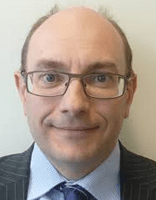 David Newton, Chief Executive; Kersfield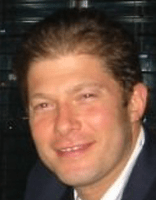 Oona Goldsworthy, Chief Executive; United Communities Housing Association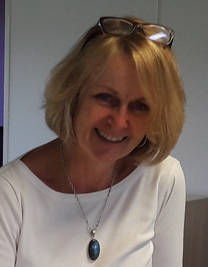 Oona became United Communities first Chief Executive in 2013 following ten years leading Bristol Community Housing Foundation who were responsible  for the regeneration of the Horfield  estate in North Bristol.
A Bristolian, Oona is passionate about the region and how United Communities can do 'More Than… ' by building new homes and supporting residents and communities to become more resilient. She has consistently   campaigned to increase affordable homes in the West of England.
As well as being Chief Executive, Oona is a Board member of Bristol Community Land Trust and Bristol Hospitality Network for Refugees and joined the national PlaceShapers Board in 2016. She has just been awarded a  Winston Churchill Travel Fellowship to research  international models of housing for millennials and was judged the Bristol Evening Post 2017  Woman of the Year in March this year.
Iestyn Lewis, Chief Executive Officer; Rengen Developments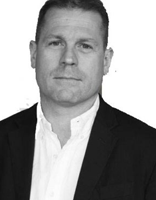 Iestyn Lewis studied at Bath and Cambridge before becoming a Chartered civil engineer and was awarded the James Rennie medal by The Institution of Civil Engineers in 2006. Iestyn has broad experience in a variety of sectors including fund monitoring, risk management, residential, student, hotel, office, retail, infrastructure, health and mineral mining. With a background in both development and consultancy he has worked with numerous delivery formats including new build and refurbishment, whilst also having to deal with listed buildings and national monuments.
Starting the business in 2007, Iestyn has overseen the expansion of the Group nationally, across several different sectors. His role includes overall responsibility for the strategic direction of the business, whilst leading a highly capable senior management team, chosen by him, to deliver the successful development of the company.
Bristol Major Development Plans 2017 | Details