Can Green Investment Kick Start Sustainable Growth in the Retrofit Market in Yorkshire?
Tuesday, 22nd November 2011 @ 1600hrs

-

1900hrs
Aspire, Leeds,

United Kingdom
Can Green Investment Kick Start Sustainable Growth in the Retrofit Market in Yorkshire? | Event
---
Liz Peace CBE – Chief Executive of the British Property Federation
One of the most influential individuals in UK commercial property, Liz was awarded a CBE in 2008 for services to the property industry. She became CEO of the British Property Federation in 2002, following a career in the MoD, working on a diverse range of projects from Northern Ireland, to nuclear safety to land acquisitions and public enquiries. Since her appointment at the BPF she has changed the government's perception of the commercial property industry, dissuading the government from legislating on commercial leases, and winning changes to planning and tax legislation. Most recently she played a key role in achieving the abandonment of plans for a Planning Gain Supplement.
---
Richard Lewis – Property Director for Town Centre Securities 
Richard joined Town Centre Securities PLC in April 2000 to rejuvenate the development site of the business, progressing to Board level in 2001 as Development Director and taking over responsibility for the group property portfolio in 2008. A keen sportsman – still – Richard enjoys cycling, tennis, skiing and walking and has recently taken up fishing which he describes as an enjoyable waste of time.
---
Bob Simpson – Head of Technical Development at Asda
Bob has been an ASDA colleague for the past 17 years. In his ongoing and successful career at ASDA, he has served in various capacities and teams in the Retail Development department. Over the years, he has worked on new stores developments, renewals/extensions and playing a pivotal role in challenging the property & construction way of working. In his current role, as Head of Technical Development, Bob oversees all technical disciplines within Retail Development including architecture, sustainability, M&E and civils/highways. Asda's Technical team is playing a leading role in Walmart's international family in helping to drive the company towards in ambitious sustainability goals. He has played a central role in helping Asda achieve Walmart's ambitious sustainability goals ahead of deadlines and also defined ASDA's next stage in sustainable development by devising a comprehensive energy efficiency programme.
---
Peter Sharratt – Director of Sustainability Services at Drivers Jonas Deloitte.
Peter is a Director in the Audit Advisory Group in Deloitte UK, with responsibility for strategic planning, carbon and sustainability services. He has over 20 years international experience in policy and regulatory development; infrastructure + development planning and low carbon buildings + technologies.  Recent projects include leading the developing the world's first Airport Carbon Accreditationscheme for the European Airport Federation which now covers over 43% of European airport traffic, as well as pathfinder low carbon property programmes for corporate real estate, institution investors and developers. Peter has extensive experience in helping organisations deal with regulatory and stakeholder requirements into projects and programmes. He is an  internationally recognised leader in sustainable development; and has served on a number of Advisory and Management boards including China-US Centre for Sustainability, UK GBC, UK BCSD.
---
Jarrod Best – Managing Director of GMI Construction Group PLC
Jarrod was appointed Managing Director of GMI in January 2008.  Since then Jarrod has continued to spear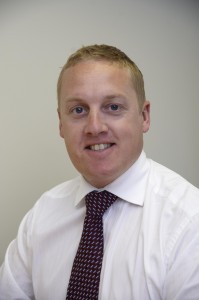 head GMI's position as one of Yorkshire's leading construction contractors and led the launch of the new business GMI Renewable Energy Group which has already delivered the UK's largest city centre solar PV system.
---
Can Green Investment Kick Start Sustainable Growth in the Retrofit Market in Yorkshire? | Details