Cardiff Development Plans 2017
Tuesday, 10th October 2017 @ 1530hrs

-

1900hrs
Cardiff Development Plans 2017 | Event

Wales and Cardiff is enjoying some real momentum at the present time and there are new development and investment opportunities coming to light every day. Placemaking remains very high on the agenda for all parties and the private and public sector partnerships are going well. The region has never worked so well together and is now ideally poised to take advantage of the devolution momentum from London. 
The Cardiff Capital Region and the Council are pleased to have an opportunity to update us on current development activity and plans and are keen to use this platform to engage and consult with the key players in the market and the supply chain. So when we come back from the summer break and we take stock of the political situation and find out where we are with regards to Brexit . . . . . . . Cardiff will embrace the energy of post summer and will definitely be open for business.   
We have a panel ready for you that will provide you with some useful market data, development intelligence and an insight into the region's investment potential.
Event Sponsorship
Interested in promoting your business to others in the industry?
Consider Sponsoring this event – Sponsorship Packages can be viewed here.
Contact us today to talk about what Sponsoring a Built Environment Networking Event can do for your business!                
​
| | | | |
| --- | --- | --- | --- |
| Headline Partner | Event Sponsored by: | Programme Sponsored by: | Exhibitors |
| |   | | |
Event Format
1530 – 1600; Registration
1600 – 1645; Networking with Wine, Beer and Soft Drinks
1645 – 1815; Speaker Presentations
1815 – 1900; Networking with Hot Food, Wine, Beer and Soft Drinks
1930 – 2200; After Event Speakers Dinner (VIP TICKET HOLDERS ONLY)
---
VIP Tickets
We have an exciting new opportunity for you – buy a VIP ticket to this event and come to dinner straight after the event with the speakers who have accepted an invitation, see below.
Great food, good wine and excellent conversation.
VIP Ticket Privileges
FREE attendance at the after-event Speakers Dinner
Reserved seating in the front two rows at the event
Guaranteed tickets even at sold-out events
Up to 20 x VIP tickets available at each event
VIP Name Badges
Dinner Venue – Park House
Come to dinner and join:
Azeemeh Zaheer – Naissance Capital Real Estate
Stephen Widnall – Rightacres Property
Peter Fox OBE – Cardiff Capital Region
---
Speakers
Azeemeh Zaheer, Managing Director; Naissance Capital Real Estate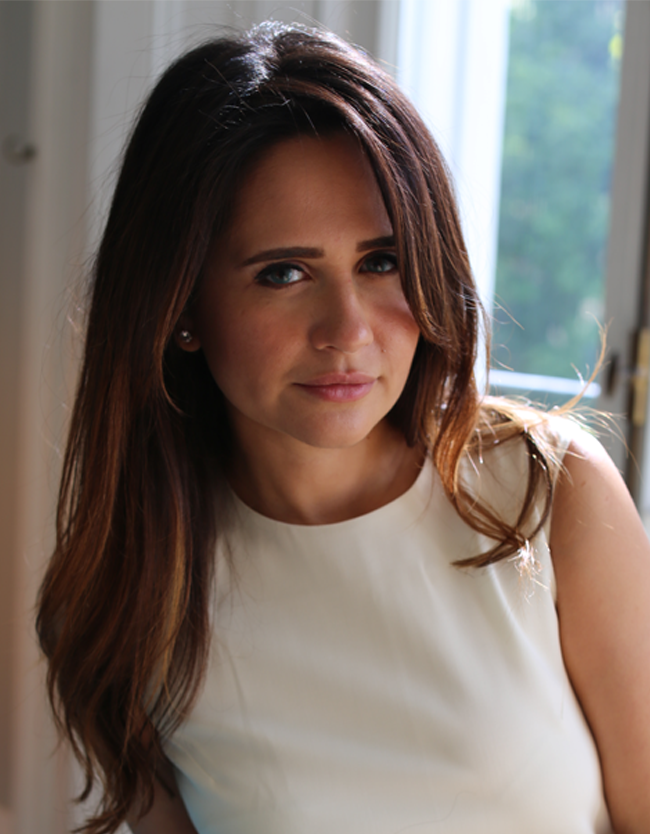 Ms. Azeemeh Zaheer is Chief Executive of Naissance Capital Real Estate Ltd. Naissance's key business includes, originating, structuring, and executing commercial real estate investment and development strategies across the UK and United States on behalf of Private Banks and Family Offices.
Prior to founding Naissance Capital Real Estate Ltd, Azeemeh worked for Gatehouse Bank as Vice President & Head of IR for over six years.  In this capacity she was responsible for deal syndication, institution partnerships and global distribution.  Her role included working with real estate origination, asset management and investment structuring across various asset classes.
Ms. Zaheer's experience also includes her appointment as Vice Consul, Head of Energy and US Oil & Gas Sector for the British Consulate General in Houston in November 2006. In this role, she was responsible for inward investment and trade between the US and the UK in oil & gas and energy financial services. She was awarded the 2009 Global Individual Excellence Award from Lord Davis, UK Trade & Investment Minister.
Ms. Zaheer has previously worked in banking, for over 7 years, as a licensed specialist in business lending, annuity investments, as well as, private banking for both Bank of America and Washington Mutual (Chase).
Ms. Zaheer completed the Real Estate Finance Executive Certification Programme at Massachusetts Institute of Technology (MIT) in June 2017, as well as, the Real Estate Management Programme at Harvard Business School in 2015 and an received an Islamic Finance Qualification in 2010.
Azeemeh has led an outstanding Women Empowerment Initiative, which assist women in the Middle East seeking to develop their knowledge of investment opportunities, and in particular, discover Real Estate from an investment perspective. Azeemeh was awarded 2013 AML's Women of Influence: Next Generation of Women to Watch. Ms. Zaheer spoke on the 2013 World Economic Islamic Forum in London about women in Islamic Finance. Azeemeh held specialised training session in London November 2014 for a number of Forbes 100 Most Influential Arab Women and spoke at the 2015 Ted-x in Houston on Islamic Finance.
Previous nonprofit work in the US include; founding member and officer of Women of Water, a non-profit organization supporting women entering the environmental engineering & sciences industry, in addition to being the founding president for a youth UNICEF group.  Azeemeh was a member the Houston District Export Council, a steering committee member of Houston Technology Centre, and a board member for Healthcare for the Homeless.
Pete Gladwell, Head of Public Sector Partnerships; Legal & General Investment Management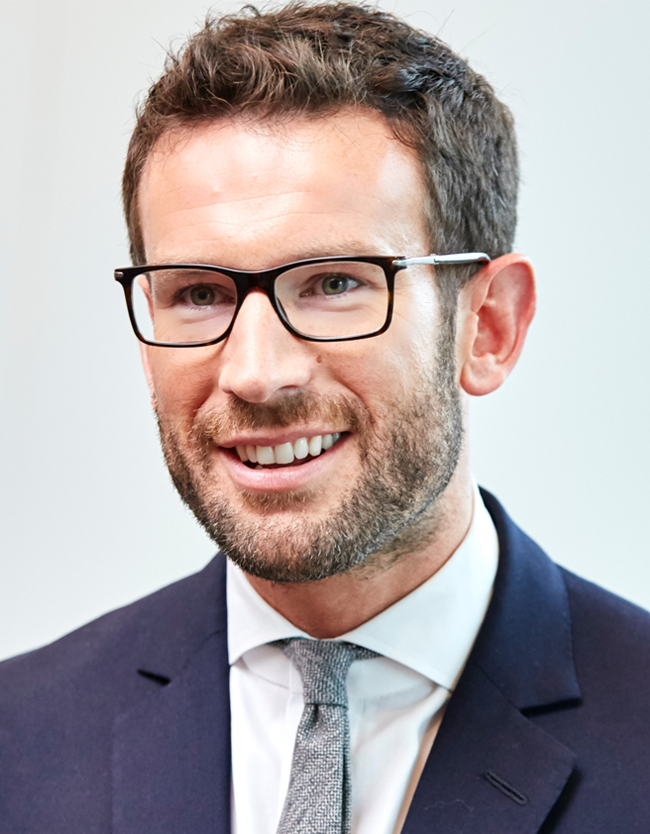 Pete Gladwell joined Legal & General in August 2007, with responsibility for the design and development of new funds and overseeing relationships with pension funds, investment consultants, and insurance clients.  In 2013, Pete was appointed Head of Public Sector Partnerships, to lead L&G's direct investments into partnerships with RIO/UKTI, Registered Providers, Universities, NHS Trusts, Local Authorities, and central government.  These investments now total over £1.7bn.
Pete was formally a Senior Analyst in DTZ Research and enjoyed an erstwhile life as a youth worker for seven years in the Oxfordshire area.
Member of Oxford University, holding a post-graduate MA, as well as an initial degree in Computation, he also holds the Investment Management Certificate.
Pete is also a Trustee for the Young Foundation, which works to create a more equal and just society through social innovation.
Ken Poole, Head of Economic Development; Cardiff Council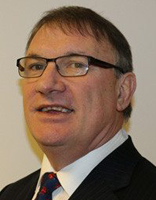 I am currently Head of Economic Development at Cardiff Council and responsible for the development and implementation of an Economic Development Strategy .Key features of the strategy are the development of Central Square and Enterprise Zone ; Media Capital at Porth Teigr ; International Sports Village and the attraction of new inward investment and growing successful indigenous businesses in target sectors . I am working on major capital and infrastructure projects including : A new conference centre and international arena , Super Connected broadband investment and new Digital Strategy , Tramshed and Coal Exchange regeneration , Science Park for Cardiff and international lead generation and marketing strategy for Cardiff . I manage the Cardiff Capital fund a seed corn investment fund .
I work with the Welsh Governments sector teams to attract investment to Cardiff and encourage indigenous business to embed themselves .Currently implementing a new fund to build capacity in local social enterprises . I also manage the Councils portfolio of innovation and employment space .
I was recently appointed to the Education Partnership Board in Cardiff to reinforce the linkage between education policies and economic development with a particular remit to encourage more business participation in school governance .
.I was until April 2012 (when I retired ) a Director in PWC LLP and responsible at a national level for advising private sector clients on grants and incentives ; investment promotion advice to regional and national agencies and business location advice to multinational companies and small/ medium size businesses.
Peter Fox OBE, Vice Chairman, Joint Cabinet; Cardiff Capital Region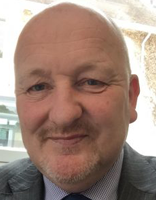 Stephen Widnall, Development Director; Rightacres Property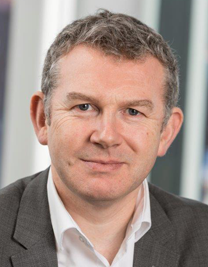 Stephen is the Development Director of Cardiff based development company Rightacres Property Co Ltd, which is currently undertaking the largest privately funded regeneration scheme in Wales at Central Square adjacent to Cardiff Central train station.
Stephen is a Chartered Surveyor with nearly 30 years' experience in the commercial property sector.  Having started his career in 1988 with Dron & Wright, property consultants based in the City of London, he returned to Wales in 1997 initially working with DTZ (now Cushman & Wakefield) and then between 2003 and 2014 with Knight Frank, where he was a Partner advising clients such as Admiral Insurance and Legal & General on their occupied estates in Cardiff, as well as Aviva Investors on asset management of its Cardiff Waterside estate.
Having joined Rightacres in 2014, Stephen's role involves appraising development schemes and then identifying and securing both funding partners and tenants.  He works as part of a close knit team of experienced property professionals with plans to deliver over 4 million sq ft of commercial and residential accommodation over the next few years in significant regeneration projects in the region.
Cardiff Development Plans 2017 | Details