East Midlands Development Plans 2017
Tuesday, 9th May 2017 @ 1530hrs

-

1900hrs
East Midlands Development Plans 2017 | Event
East Midlands Development Plans 2017

Attend this event to hear the East Midlands Development Plans – Informing you are SIX of the East Midlands leading development figures who will be presenting their investment/development plans for the next few years!
Join us at the Trent Bridge Cricket Club in Nottingham on Tuesday 9th May to hear the Development Plans for the East Midlands over the next few years and network with peers from the Construction & Property Industry!
In attendance will be Architects, Surveyors, Engineers, Project Managers, Business Development Managers, Solicitors, Lawyers and many more Construction and Property Professionals, there to hear about the Development Plans for the East Midlands and network with like-minded individuals.
East Midlands Development Plans 2017 Event Sponsorship
Interested in promoting your business to others in the industry?
Consider Sponsoring this event – Sponsorship Packages can be viewed here.
Contact us today to talk about what Sponsoring a Built Environment Networking Event can do for your business!
Event Sponsored by:                     Programme Sponsored by: 
---
East Midlands Development Plans Event Format
1530 – 1600; Registration
1600 – 1645; Networking with Wine, Beer and Soft Drinks
1645 – 1815; Speaker Presentations
1815 – 1900; Networking with Hot Food, Wine, Beer and Soft Drinks
1930 – 2200; After Event Speakers Dinner (

VIP TICKET HOLDERS ONLY)
---
East Midlands Development Plans VIP Tickets
We have an exciting new opportunity for you – buy a VIP ticket to this event and come to dinner straight after the event with the speakers who have accepted an invitation, see below.
Great food, good wine and excellent conversation.
East Midlands Development Plans VIP Ticket Privileges
FREE attendance at Speakers Dinner
Reserved seating in the front two rows at the event
Guaranteed tickets at Sold-Out events
Only 15 VIP Tickets available at each event
VIP Name Badges
Maximum two VIP Tickets per Company
East Midlands Development Plans VIP Dinner Venue – Escabeche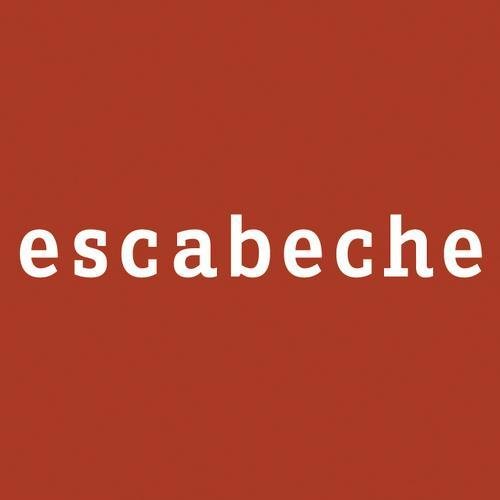 Come to dinner and join:
Brendan Moffett – Invest in Nottingham
Alec Hamlin – Igloo Regeneration
---
Keynote:
---
Brendan Moffett, Chief Executive; Invest in Nottingham
Brendan has a strong background in branding and communication, having worked for some of the world's leading agencies and brands in his formative career. Brendan has also been involved in start-ups as both a founder and investor and has also advised a number of creative companies. Latterly, Brendan has applied his extensive experience in the economic development arena, developing an expertise in place branding. Brendan was part of the launch team at Creative Sheffield, the UK's first city development company and has been a speaker at a number of European conferences on place branding, city identity and stakeholder engagement. In November 2016, Brendan Moffett took the helm of the innovative new place marketing organisation for Nottingham and Nottinghamshire, Marketing NG, bringing with him a totally new and fresh approach for marketing the city and county. Invest in Nottingham, Visit Nottinghamshire and Nottingham Partners are the three divisions that make up Marketing NG. Brendan's strategy for promoting Nottingham to a global audience and encouraging inward investment to boost the city and county's economic growth starts with brand, identity and product.
---
East Midlands Development Plans Speakers
---
Stuart Pratt, Development Director; Godwin Developments
Co-founder of Godwin, Stuart has over 15 years experience in all sectors of the property Industry with a detailed knowledge of development management, land acquisition and development strategy.  He works with both the private and public sector identifying and delivering development requirements across the UK for retail, student, hotel, fast food restaurants and residential land. Stuart is also working with a number of housing associations to deliver turnkey packages and land opportunities.
---
David Bishop, Deputy Chief Executive; Nottingham City Council
With Nottingham City Council since 2011, David Bishop is the Deputy Chief Executive and Corporate Director responsible for all Development Services, including Economic Development and Employment, Regeneration, Planning, Transport, Property and Housing.
He is accountable for the successful delivery of the Tram project, Strategic Regeneration Projects, and the new Council House building programme for example, but his principle focus remains helping Nottingham's new economy grow and creating local jobs via the delivery of the City Growth Plan and City Deal.
David has worked at strategic level in Local Government since 2000 initially in Wales, and prior to this post, for six years as Strategic Director – City Development in Bristol.  A Chartered Civil Engineer who graduated from Nottingham University, and then took a Masters in Business Administration from Henley Management College, David is also national President of ADEPT (the National Association of Directors of Economy, Environment, Planning and Transport).
Gill Callingham, Regeneration Specialist; Nottingham City Council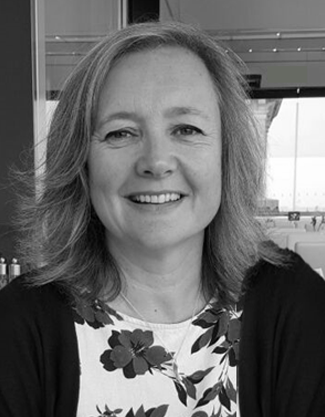 Gill has over 20 years' experience in delivering regeneration projects. Gill worked with the City's first PFI project (Nottingham Express Transit (tram)) and had responsibility for ensuring that the land required to deliver the tram project was suitable for development.  In 2015 she led a team to purchase the HCA's share of Blueprint and its land holdings.  She is currently responsible for the redevelopment of the £200m Waterside regeneration area, reinvigorating and extending Nottingham Science Park and the day to day management of the Council's interest in Blueprint.
---
Andrew Chatten, Director of Estates & Facilities; Nottingham University Hospitals
Andrew joined the NUH team in February 2015, bringing a wealth of experience from both the NHS and private sector. He was previously Director of Estates and Facilities at University Hospitals of Leicester NHS Trust and Managing Director of NHS Horizons, a collaborative providing all the estates and facilities management services across Leicester, Leicestershire and Rutland.
Andrew started his NHS career in 1991 and held a variety of roles. He then left the NHS for nine years, during which time he worked for Compass Group UK and Ireland and John Laings. His roles included operations director responsible for the management of major hospital contracts in the UK and also business and industry. He also undertook a role as Chief Executive of Derbyshire NHS LIFT Company.
---
Alec Hamlin, Development Director; Igloo Regeneration
Alec joined igloo in 2007 after completing an MA in Property Development and Management at Nottingham Trent University. Having completed his professional training at igloo, Alec became a chartered planning and development surveyor in 2010.
Within Blueprint, igloo's partnership with Nottingham City Council, Alec is responsible for overseeing the asset management of a development and investment portfolio comprising residential, office, industrial and retail assets. He is currently working on Trent Basin and Ancoats Dispensary, Manchester.
Alec has a particular focus on the post occupancy evaluation of Blueprint and igloo development projects. Getting under the skin of home owner and occupier behaviours, Alec and has worked alongside the University of Nottingham and the Technology Strategy Board in researching and understanding occupier behaviour and the 'in use' energy performance of buildings relative to design intent. These insights have driven the direction of igloo's scheme design principles and energy performance investments.
---
East Midlands Development Plans 2017 | Details