Edinburgh Development Plans 2017
November 15 @ 1530hrs

-

1900hrs
Edinburgh Development Plans 2017 | Event

Keith Brown MSP, Cabinet Secretary for Economy, Jobs and Fair Work at the Scottish Parliament is joining us as a speaker for our next Edinburgh Conference in November. Among his many responsibilities, Keith looks after cities and infrastructure investment policy, energy, energy consent, a low carbon economy and renewable energy industries, Scottish Enterprise and trade and inward investment. We look forward to hearing from Keith as to how sees the Scottish economy performing, what Brexit means to Scotland and what is happening with regard to investment, regeneration and development.
Kerry Alexander, Investment Programmes Director at Scottish Futures Trust who role in terms of funding and providing the impetus and support for projects across Scotland is vital and Kerry and her team continues to have a massive influence on the Scottish property sector.
Kier Property are prolific developers in the UK at the present time and Mark Robinson will be on hand to advise which schemes they are working on and what else is in their sights in Scotland.
Clive Wilding is the Property Director at Artisan Real Estate Investors Limited; their Waverley scheme is set to change the face of Edinburgh and there is more to come from one of Scotland's leading developer / investors.
We are looking forward to hearing from Edinburgh City Council as to how and where they are set to continue to develop the City's property and infrastructure in order to keep pace with a growing economy.
Event Sponsorship
Interested in promoting your business to others in the industry?
Consider Sponsoring this event – Sponsorship Packages can be viewed here.
Contact us today to talk about what Sponsoring a Built Environment Networking Event can do for your business!                
| | | | |
| --- | --- | --- | --- |
| Headline Partner | Event Sponsored by: |  Programme Sponsored by: |    Exhibitors: |
| | | | |
Event Format
1530 – 1600; Registration
1600 – 1645; Networking with Wine, Beer and Soft Drinks
1645 – 1815; Speaker Presentations
1815 – 1900; Networking with Hot Food, Wine, Beer and Soft Drinks
1930 – 2200; After Event Speakers Dinner (VIP TICKET HOLDERS ONLY)
---
VIP Tickets
We have an exciting new opportunity for you – buy a VIP ticket to this event and come to dinner straight after the event with the speakers who have accepted an invitation, see below.
Great food, good wine and excellent conversation.
VIP Ticket Privileges
FREE attendance at the after-event Speakers Dinner
Reserved seating in the front two rows at the event
Guaranteed tickets even at sold-out events
Up to 20 x VIP tickets available at each event
VIP Name Badges
Dinner Venue – G&V Royal Mile Hotel

Come to dinner and join:
Clive Wilding; Artisan Real Estate
Mark Robinson; Kier Property
Others to be confirmed
---
Speakers
Kerry Alexander, Investment Programmes Director; Scottish Futures Trust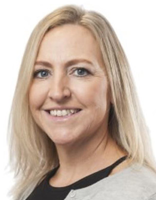 Kerry is the Investment Programmes Director with responsibility for the NPD programme, a form of public private partnership used to deliver major projects in the further education, roads and health sectors.  Her team manages the Scotland's Schools for the Future Programme and is supporting the development of the Early Learning and Childcare Programme as well as managing SFT investments in hub projects and considering alternative structures for infrastructure investment.
Kerry initially qualified as a chartered accountant with Arthur Andersen and has over 15 years in infrastructure investment in advisory roles in the public and private sectors. Prior to joining SFT, Kerry worked for Grant Thornton advising on social and energy infrastructure models, city development and the local government sector.
TBC; The City of Edinburgh Council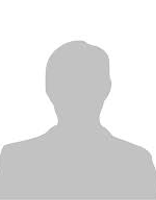 Clive Wilding, Director; Artisan Real Estate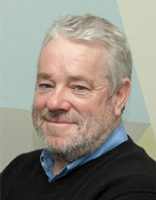 Clive is an investment director and has been with the business since 2013. Clive comes from an Agricultural Land Management background he joined UK construction group M.J. Gleeson Group plc to build a strategic land bank, successfully promoting sites through the planning process for residential development. He soon rose to become Managing Director of Gleeson, where the business grew from a £20m turnover company to one with over £220m ‐ constructing over 1,200 homes per annum around the country. Clive has forged strong links with local authorities and government and has held founder board positions on the Housing Forum and other Public/Private partnerships. Over the last 15 years he has been with the Raven Group, then The Santon Group, focusing on mixed use, city-led residential schemes. Clive is a creative thinker and finding the best solutions to challenging practical development opportunities is what he thrives on.
Mark Robinson, Director; Kier Property
Mark has over 15 years' experience in acquisition and development within the industrial, office, in-town retail and mixed use sectors.
Mark re-joined Kier Property in January 2012 having worked with the business up to 2004. He is a director for the Kier Property Northern business and is responsible for the securing and delivery of a range of development opportunities in the North of England.
Keith Brown MSP, Cabinet Secretary for Economy, Jobs and Fair Work; Scottish Government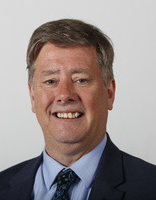 He served with the Royal Marines before pursuing a career in local government administration, where he was also an active trade union representative with UNISON. He is a graduate of Dundee University and studied at the University of Prince Edward Island.
Mr Brown has been a Member of the Scottish Parliament since 2007 and is currently the constituency MSP for Clackmannanshire and Dunblane. Before his election he served for 11 years as a councillor in Clackmannanshire, and held the post of Council Leader from 1999 to 2003.
He became Minister for Skills and Lifelong Learning in February 2009 and has since held a number of ministerial roles before becoming Minister for Transport and Veterans in September 2012 and Cabinet Secretary for Infrastructure, Investment and Cities in November 2014.
Edinburgh Development Plans 2017 | Details