Guildford & Surrey Development Plans 2017
Monday, 6th November 2017 @ 1530hrs

-

1900hrs
Guildford & Surrey Development Plans 2017 | Event

Surrey and the Regions to the West and South West of London are flourishing at the present time; ideally placed to catch the London Commuters these locations capture the best of rural and city living and with a strong road and rail network and two major airports nearby; urban and international connectivity is key.
Devolution has really captured the imagination of both private and public sector players and the levels of development activity is unprecedented. This looks set to continue for the foreseeable future and as such we couldn't miss the opportunity to hold an event in Surrey.
Building on our recent successful event in Reading and following our event in Slough in October, our November conference in Guildford brings to light some significant development opportunities and some of the markets leading players to share with you their key schemes and plans for the future.
We have 7 speakers who will provide you with an abundance of market intel and procurement opportunities and also an opportunity to discuss with them how you can work with them going forward.
Enterprise M3 Enterprise Zone – Mark Pearson, Programme Manager
Surrey County Council – Councillor John Furey, Deputy Leader and Cabinet Member for Economic Prosperity
Kier Property – Pip Prongue, Managing Director South
Guildford Borough Council – Councillor Paul Spooner, Leader of the Council
Countryside Properties – Andrew Taylor, Director of Planning
Crest Nicholson Regeneration, Tim Jones, Development Director
Heathrow Airport, Jonathan  Deegan, Head of Land Use Planning
Surrey County Council and Guildford Council will set the scene on the frameworks and schemes that are on their radar and Surrey will highlight the bigger picture as far as the County is concerned.
Mark Pearson will speak about the Enterprise Zone and activity across EM3.
Tim Jones of Crest Regeneration is directing the Longcross project in Surrey (1,700+ homes), one of the few selected for Garden Village status by the government, with a sizeable new business park as a designated Enterprise Zone.
Pip Prongue runs Kier's commercial development and property business in the South and with some active schemes in Surrey and plans for several new schemes Pip will bring us up to speed with their current portfolio.
Countryside Properties are a major player around London and the South East and Guildford / Surrey is very much on their radar. Andrew Taylor their Director of Planning will present to us why Surrey is such a hot spot for Countryside and where their future schemes may lie.
Heathrow will update us on the development programme at the airport.
Event Sponsorship
Interested in promoting your business to others in the industry?
Consider Sponsoring this event – Sponsorship Packages can be viewed here.
Contact us today to talk about what Sponsoring a Built Environment Networking Event can do for your business!              
​​
| | | | |
| --- | --- | --- | --- |
|    Event Sponsor | Programme Sponsor |       Exhibitors |   Dinner Sponsor |
|   | |   |   |
---
Event Format
1530 – 1600; Registration
1600 – 1645; Networking with Wine, Beer and Soft Drinks
1645 – 1815; Speaker Presentations
1815 – 1900; Networking with Hot Food, Wine, Beer and Soft Drinks
1930 – 2200; After Event Speakers Dinner (VIP TICKET HOLDERS ONLY)
---
VIP Tickets
Buy a VIP ticket to this event and come to dinner straight after the event with the speakers.  Great food, good wine and excellent conversation.
VIP Ticket Privileges
Attendance at Speakers Dinner
Reserved seating in the front two rows at the event
Guaranteed tickets at sold-out events
Only 15 VIP tickets available at each event
VIP Name Badges
Maximum two VIP tickets per company
Dinner Venue – Mandolay Hotel
Come to dinner and join:
Cllr Paul Spooner – Guildford Borough Council
Cllr John Furey – Surrey County Council
Other attendees to be confirmed
---
Speakers
Mark Pearson, Programme Manager; Enterprise M3 Enterprise Zone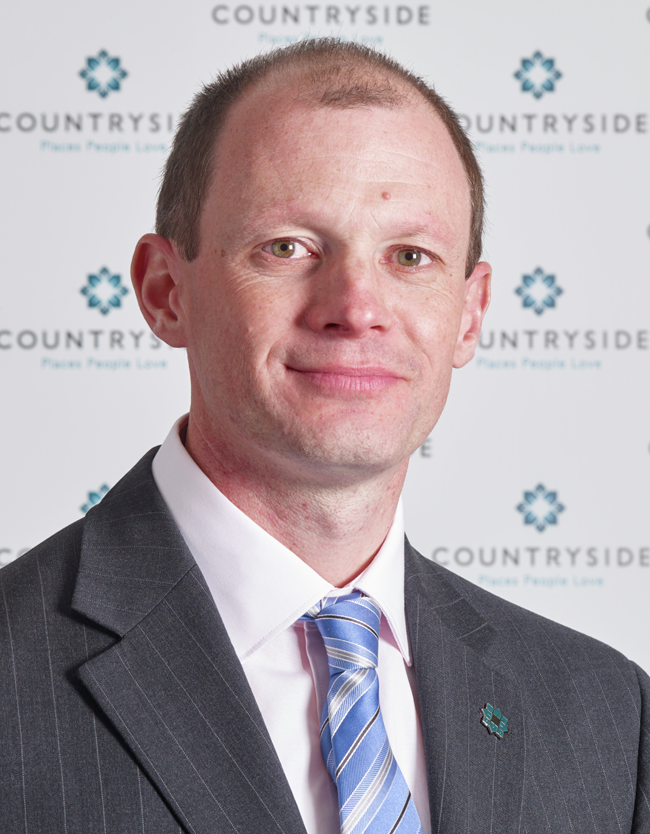 Andrew Taylor, Director, Head of Planning; Countryside Properties
Andrew Taylor is Director (Head of Planning) at Countryside Properties and leads the company's strategic planning function. Before joining Countryside, Andrew was Head of Planning at Barratt Homes Eastern Counties and prior to that spent over 18 years in planning authorities in the south east of England. He has experience of both urban and rural planning from small scale exception needs housing to master planning new settlements, major town centre redevelopments and international airport expansion.
Andrew chaired the RTPI Board of Trustees for 4 years to December 2016 and helped steer the Institute through probably its most challenging period in recent years. As a result, the Institute dealt successfully with financial pressures, a change of governance and Chief Executive, the need to sustain Planning Aid and responded effectively to the ever present challenge of government changes. Andrew took on the role of Hon. Treasurer in January 2017 and continues on the RTPI's General Assembly.
Andrew is a member of the Leeds Beckett University Partnership Board and the Chair of the National Planning Forum's Management Committee, championing planning and inspiring all those involved in the planning process and in delivering the new planning agenda.
Pip Prongue, Managing Director; Kier Property
Tim Jones, Development Director; Crest Nicholson
Cllr Paul Spooner, Leader; Guildford Borough Council
Councillor Paul Spooner represents Ash South, Ash Green and Tongham at Guildford Borough Council and was elected as Leader of the Council in 2015.  As Leader of the Council, Paul is responsible for the strategic vision, economic and budget strategy, Planning portfolio including the local Plan and overseeing the council's performance.
Paul sits on the board of Enterprise M3, a Local Enterprise Partnership (LEP), bringing together the private, public and not-for-profit sectors in a joint endeavour to drive prosperity in the towns and other areas adjacent to the M3.
Additionally, Paul is the Commercial Director at EMS Biomedical, a healthcare med-tech company.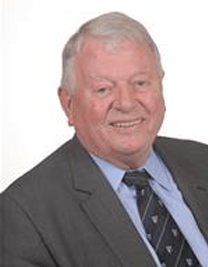 Cllr John Furey, Deputy Leader; Surrey County Council
John is the Deputy Leader of Surrey County Council.
He was elected to Surrey County Council in 2009 having previously been Runnymede Borough Council Leader (2006-11), and serving on a number of committees before joining the Cabinet as portfolio holder for Highways.
In addition to being Deputy Leader, John now holds the Economic Prosperity portfolio. His corporate background lies within Production Management (J. Lyons plc – 5 years) Senior Management within Retail Operations (M & S – 10 years), Managing Director of a retail pharmacy group (17 years) and Director, Marketing and Development for new products for a private company (4 years). John is married with one child and five grandchildren.
Jonathan Deegan, Head of Land Use Planning; Heathrow Airport
Guildford & Surrey Development Plans 2017 | Details