Leeds & West Yorkshire Development Plans 2017
Wednesday, 22nd November 2017 @ 1530hrs

-

1900hrs
Leeds & West Yorkshire Development Plans 2017 | Event
 
Our next Leeds conference follows The West Yorkshire Economic Growth forum so some reflection on this will be inevitable and there will be significant output that should be ready to share.
The focus for this event will very much be on new developments in Leeds and West Yorkshire and we have a formidable line up of speakers.
Tom Riordan the CEO of Leeds City council will provide an update on the council's plan and will no doubt comment on recent developments regarding infrastructure in the region and also WYCA and the role that Leeds City region is playing within the Northern Powerhouse.
Simon Gawthorpe is the MD and one of the founders of Urban Splash who continue to lead the way in innovation in residential design and development and he will have lots to talk about regarding their Yorkshire portfolio.
Dan Hyde is the Senior Development Manager for Kier Property in Yorkshire. Kier Property are working nationally and their portfolio is impressive. Independent from Kier Construction they are keen to share their plans for the Yorkshire region and engage with the supply chain regarding future projects.
Geraldine Howley is the Group Chief Executive  for Incommunities Group Ltd who are a Yorkshire based Housing Association and like many others are in growth mode. Affordable Housing remains high on the government's agenda and Geraldine will share with us the plans that Incommunities Group has for growth.
Andrew Cobden is the MD of Vastint an International real estate organisation with over 25 years of experience; he will provide an update on their current schemes in Leeds and in particular the former Tetley site development.
Event Sponsorship
Interested in promoting your business to others in the industry?
Consider Sponsoring this event – Sponsorship Packages can be viewed here.
Contact us today to talk about what Sponsoring a Built Environment Networking Event can do for your business!              
​​
| | | | |
| --- | --- | --- | --- |
|   Headline Partner |    Event Sponsor | Programme Sponsor |   Dinner Sponsor  |
|   | | | |
---
Event Format
1530 – 1600; Registration
1600 – 1645; Networking with Wine, Beer and Soft Drinks
1645 – 1815; Speaker Presentations
1815 – 1900; Networking with Hot Food, Wine, Beer and Soft Drinks
1930 – 2200; After Event Speakers Dinner (VIP TICKET HOLDERS ONLY)
---
VIP Tickets
Buy a VIP ticket to this event and come to dinner straight after the event with the speakers.  Great food, good wine and excellent conversation.
VIP Ticket Privileges
Attendance at Speakers Dinner
Reserved seating in the front two rows at the event
Guaranteed tickets at sold-out events
Only 15 VIP tickets available at each event
VIP Name Badges
Maximum two VIP tickets per company
Dinner Venue – Blackhouse
Come to dinner and join:
Simon Gawthorpe – Urban Splash
Dan Hyde – Kier Property
---
Speakers
---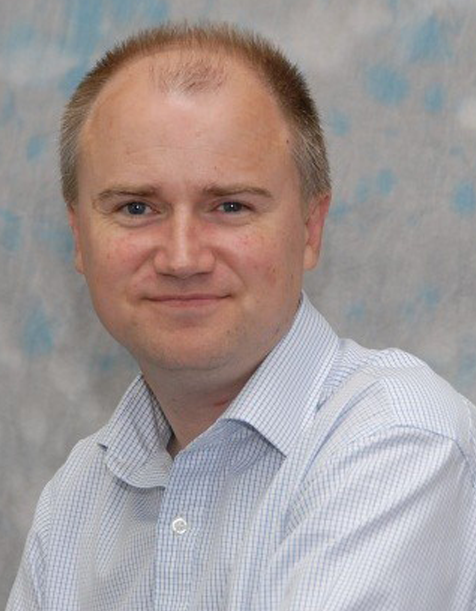 Tom Riordan, Chief Executive; Leeds City Council
Since 2010 Tom has overseen £300million of efficiencies and savings across Leeds City Council and £3.8billion of investment in Leeds. After Leeds winning MJ's Council of the Year 2016 and securing the 2014 Tour de France Grand Départ, sights are now on European Capital of Culture 2023. Ever forward-looking, Tom is a trustee on the Centre for Cities Board and the Council's mental health champion.
---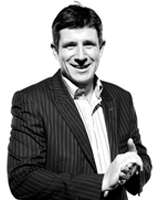 Simon Gawthorpe, Managing Director; Urban Splash
Yorkshire boy and all round Prince Charming. At Lister Mills, Simon's masterminded what everyone said was impossible, namely bringing sexy back to Bradford. Now he's in charge of spreading the Urban Splash idea to Sheffield and Leeds. Loves Bingo.
---
Dan Hyde, Senior Development Manager; Kier Property
---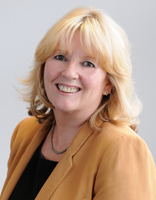 Geraldine Howley, Group Chief Executive; Incommunities
Geraldine Howley leads one of the largest social housing providers in the Yorkshire and Humber region with nearly 22,600 homes for rent and almost 1,000 leasehold properties.
Geraldine started as a temporary housing receptionist over 30 years ago and has gone on to build a successful and rewarding career. Since 2003 she has led an organisation which has invested over £400 million modernising and delivering new homes and transforming neighbourhoods. A key focus of the group's work goes beyond providing homes to 'Improving lives Incommunities'.
Geraldine is a Fellow of the Chartered Institute of Housing and a Chartered Surveyor.  In May 2016 she was appointed as a Vice Chair of the Governing Board of the Chartered Institute of Housing following her CIH Presidential year.  In December 2016, Geraldine was made a Doctor of the University of Bradford and this year was awarded an OBE in recognition of her services to housing, young people and the community.
At a regional level, also co-founded GEM, a professional development programme, which has seen more than 130 graduates move into careers since its launch eight years ago. Geraldine holds a number of key influential positions including Chair of the National Housing Federation's Yorkshire and Humber Chief Executive Forum and Council Member of the Yorkshire and Humber CBI. Locally, Geraldine is a member of the Bradford District Partnership and Bradford Producer City.
Geraldine is passionate about encouraging more young people into the housing profession. In 2009 she co-founded the GEM Programme (Graduate Employment Mentoring Programme), a professional development programme which has seen more than 130 graduates move into careers in the sector. It has now grown to achieve International status and has connections to Europe, North America and Hong Kong. Geraldine is also a member of the International Housing Partnership and holds lead responsibility for Talent Management.
---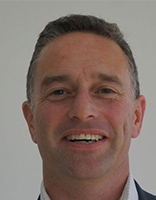 Andrew Cobden, Managing Director; Vastint
Vastint has recently submitted an outline planning application for the first phase of their development at the former Tetley Brewery site.
Vastint's wider vision for the area connects into Leeds Council's wider South Bank masterplan and proposes a new city park stretching from the Aire to the academic quarter. Since buying the 8.1 hectares of land 18 months ago, Vastint has developed proposals for an initial first phase of 6.6 hectares of the former Tetley Brewery site which lies north of Crown Point Road, south of Waterloo Street and East of Meadow Lane. The remaining land south of Crown Point Road will be brought forward within the next year or so as Phase 2.
The team presented initial proposals for this first phase in 2016 and, following detailed consultation with stakeholders including Leeds City Planning Department, they have now developed the design to outline planning stage.
The design proposes a vibrant, mixed-use neighbourhood in the centre of the South Bank with a generous contribution to the proposed urban park at its heart. The aim of the scheme is to support the expansion of the city core, providing a vital link connecting the city centre with the Tetley and its creative neighbours, through to the education district and the communities to the south.
Leeds & West Yorkshire Development Plans 2017 | Details