Liverpool Development Plans 2017
Thursday, 12th October 2017 @ 1530hrs

-

1900hrs
Liverpool Development Plans 2017 | Event

Liverpool is enjoying some real momentum at the present time and there are new development and investment opportunities coming to light every day. Placemaking remains very high on the agenda for all parties and the private and public sector partnerships are working well together. The region has never worked so well together as is evident from the way that the Northern Powerhouse continues to pave the way for UK devolution..
We have a panel ready for you that will provide you with some useful market data, development intelligence and an insight into the region's investment potential.
The Council in this discussion will talk about some proposed schemes and the rationale behind some of the City's development and regeneration decisions.
Tim Heatley is the Founder and the face of Capital and Centric; a private developer with an eye for creative schemes and regeneration and despite their tender years C&C already have a wealth of experience and track record in delivering quality residential and mixed use schemes throughout the North West.
Christopher Boles is the Senior Projects Manager at The Vinco Group who are recognised as one of the leading real estate developers in the North West of England have recently secured planning consent for a 664-bed residential scheme on the edge of Liverpool City Centre. The development, known as Freemasons, will comprise four 16-storey residential towers set around three landscaped courtyards on the junction of St Bartholomew Road and Leeds Street.
Kier Property are prolific developers in the UK at the present time and Mark Robinson will be on hand to advise which schemes they are working on and what else is in their sights.
Alexander Taylor is the Acquisitions & Development Director at Unite and he leads Unite's land acquisition and investment strategy. Currently tasked with overseeing the acquisition and development of over £1billion of new developments over the next few years.
Event Sponsorship
Interested in promoting your business to others in the industry?
Consider Sponsoring this event – Sponsorship Packages can be viewed here.
Contact us today to talk about what Sponsoring a Built Environment Networking Event can do for your business!                
​
| | | | |
| --- | --- | --- | --- |
| Headline Partner | Event Sponsored by: |    Programme Sponsored by: |       Exhibitors: |
| | |   | |
Event Format
1530 – 1600; Registration
1600 – 1645; Networking with Wine, Beer and Soft Drinks
1645 – 1815; Speaker Presentations
1815 – 1900; Networking with Hot Food, Wine, Beer and Soft Drinks
1930 – 2200; After Event Speakers Dinner (VIP TICKET HOLDERS ONLY)
---
VIP Tickets
We have an exciting new opportunity for you – buy a VIP ticket to this event and come to dinner straight after the event with the speakers who have accepted an invitation, see below.
Great food, good wine and excellent conversation.
VIP Ticket Privileges
FREE attendance at the after-event Speakers Dinner
Reserved seating in the front two rows at the event
Guaranteed tickets even at sold-out events
Up to 20 x VIP tickets available at each event
VIP Name Badges
Dinner Venue – Blackhouse

Come to dinner and join:
Chris Boles – Vinco Group
Alex Taylor – Unite Students
Other attendees to be confirmed
---
Speakers
Mark Kitts, Assistant Director, Regeneration; Liverpool City Council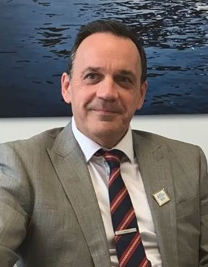 Mark joined Liverpool City Council in August 2002 as a Divisional Manager in the Regeneration Portfolio responsible for Regeneration, Policy and External Funding managing a programme in excess of £1 Billion of Government and European Funds.
Marks responsibilities include;
Mark is currently the Assistant Director for Regeneration with responsibilities that include the delivery of the City's Housing Strategy, Major Regeneration and Development Projects, the City's Local Plan and World Heritage Site. Mark is currently lead officer for the Council on many major projects including The Anfield Project, Liverpool Waters, Lime Street Regeneration, Kings Dock, the Littlewoods Studios Film and TV Campus amongst many others that amount to a delivery programme in excess of £1.8 Billion.
Samantha Campbell, Senior Urban Design & Heritage Officer; Liverpool City Council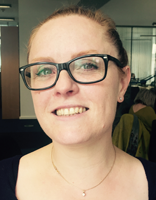 Tim Heatley, Co-founder; Capital & Centric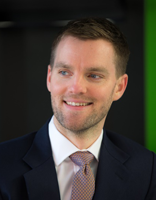 Tim is the Co founder of Capital & Centric Plc, an award winning property developer based in Manchester. Tim trained as a lawyer. To fund his way through university he bought and sold other students artwork, then moved onto up cycling old cars.  Once he graduated, Tim started to renovate property, a career change from lawyer to property developer was inevitable, he joined the board of Modus aged 25 and left in 2009 to focus on his own projects. In the past 4 years he has grown Capital & Centric to have completed £30m of projects, building over 500,000 sq ft of without bank debt. Capital & Centric made national news in March when the The Times newspaper revealed a £50m joint venture with 5 premier league football players to develop homes in the UK City Centres. Capital & Centric currently has 2 office developments under construction in Liverpool.
Christopher Boles, Senior Projects Manager; Vinco Group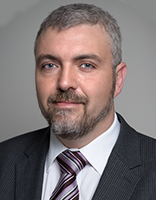 Chris Boles has over 20 years' experience in the management of construction projects. He is a qualified Project Manager and has held senior management roles in companies engaged in residential & mixed use, commercial, industrial, refurbishment, health/educational PFI and heritage projects. He has responsibility for all pre-contract to completion phases for projects within the Vinco Group.
Mark Robinson, Director; Kier Property
Mark has over 15 years' experience in acquisition and development within the industrial, office, in-town retail and mixed use sectors.
Mark re-joined Kier Property in January 2012 having worked with the business up to 2004. He is a director for the Kier Property Northern business and is responsible for the securing and delivery of a range of development opportunities in the North of England.
Alexander Taylor, Acquisition & Development Director; Unite Students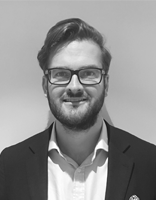 Liverpool Development Plans 2017 | Details