Liverpool's Development Plans 2013
Thursday, 7th March 2013 @ 1600hrs

-

1900hrs
Liverpool Town Hall,

High Street,

L2 3SW
Liverpool's Development Plans 2013 | Event
Event Sponsored By: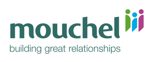 ---
Max Steinberg OBE – Chief Executive of Liverpool Vision
Max Steinberg was appointed Chief Executive of Liverpool Vision in July 2010.
Max began his career at Liverpool City Council in 1975 before moving to the Housing Corporation where he spent 25 years working in all aspects of housing, eventually becoming Director of Investment and Regeneration North before becoming Chief Executive of Elevate East Lancashire in 2003.  In 2009 he became Chief Executive of Regenerate Pennine Lancashire Ltd, one of the largest Economic Development Companies in the UK.
On joining Liverpool Vision Max oversaw Liverpool's award winning six-month participation in the World EXPO Shanghai 2010, a six-month global event based around the theme of 'better city, better life' which culminated in the Liverpool Gala Day on 16 October 2010.
Under his leadership Liverpool Vision has been responsible for hosting the Global Entrepreneurship Congress 2012. The week-long congress showcased the city's economic ambition and is widely regarded as the most successful GEC event to date, welcoming several thousand delegates from 125 countries.
Max has also overseen the enhancement of Liverpool Vision's business growth service, expansion of Liverpool Vision's work in key international markets and the creation of Marketing Liverpool.
Max was instrumental in securing the International Festival for Business 2014 being held in Liverpool and has overall responsibility for the organisation and delivery of the Festival and is Chair of the Executive Steering Group.
Max was awarded the OBE in 1997 for services to Housing and Regeneration on Merseyside, and has been on the Board of Liverpool John Moores University European Institute of Urban Affairs since 1992 and its chairman since 2001. He is Deputy Chair of the Riverside Housing Group and was a non-executive director of Kensington Regeneration from 2003-2006. He was also awarded a Senior Fellowship at Liverpool Hope University in 2011.
---
David Guest – Chairman of Commercial District BID Company and Regional Director of Bruntwood
David graduated from Sheffield Hallam University with a degree in Urban Land Economics and worked at Lambert Smith Hampton in Sheffield and Leeds followed by three years at Mason Owen & Partners.
After joining Bruntwood in 1997, he undertook various sales and development roles, playing a key role in lettings, acquisitions and development schemes across the regional portfolio including Millennium House, Trafford Plaza, Marsland House and Station House. David then went on to set up Bruntwood's Liverpool office in 2003, coinciding with the company's purchase of The Plaza from its previous owners, Littlewoods.
As Regional Director in Liverpool, David is responsible for leading the Liverpool business, promoting Bruntwood within the city, and for driving the highest level of operational performance and customer focus across the company's Liverpool portfolio. He sits on numerous boards within the city, including the John Moores University Centre for Entrepreneurship, the Sefton Chamber of Commerce and the Development Committee at Tate Liverpool, as well as chairing the Commercial District BID Company
Married to Susan with two daughters (one a princess and one a clown!), David spends most of his spare time enjoying the company of friends and family and believes that the greatest fun in life involves a combination of great wine, great food and great friends.
---
Helen Jackson – Director of Strategy & Redevelopment,
Royal Liverpool & Broadgreen University Hospital Trust
---
Neil Pickering – Head of Area Homes & Communities Agency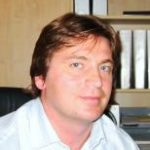 Neil has been with the HCA since May 2010 and is currently the Head of Area for Liverpool City Region, Cheshire and Warrington.  His career has spanned both the public and private sector, including almost 15 years prior to joining the Agency as a consultant specialising in development management and funding. He has a particular interest in delivery structures that combine public and private sector investment and his regeneration experience is not limited to housing.
In addition to being responsible for HCA programmes and projects within his area, he oversees a National Sales Team (which deals with the sale of the Agency's surplus land across England) and he currently leads the team that is managing the release of the former NWDA assets that transferred to HCA in autumn 2011.  He is also a member of the North West Urban Investment Fund Board (JESSICA) and a director of the Norwepp Partnership.
---
Liverpool's Development Plans 2013 | Details