Luton Development Plans 2017
Tuesday, 25th April 2017 @ 1530hrs

-

1900hrs
Luton Development Plans 2017 | Event
Luton Development Plans 2017

Attend this event to hear the Luton Development Plans – Informing you are FIVE of Luton's leading development figures who will be presenting their investment/development plans for the next few years!
Join us at Venue 360 in Luton on Tuesday 25th April to hear the Development Plans for Luton over the next few years and network with peers from the Construction & Property Industry!
In attendance will be Architects, Surveyors, Engineers, Project Managers, Business Development Managers, Solicitors, Lawyers and many more Construction and Property Professionals, there to hear about the Development Plans for Luton and network with like-minded individuals.
Luton Development Plans 2017 Event Sponsorship
Interested in promoting your business to others in the industry?
Consider Sponsoring this event – Sponsorship Packages can be viewed here.
Contact us today to talk about what Sponsoring a Built Environment Networking Event can do for your business!
Event Sponsored by:           Programme Sponsored by:            Exhibitors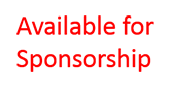 ---
Luton Development Plans Event Format
1530 – 1600; Registration
1600 – 1645; Networking with Wine, Beer and Soft Drinks
1645 – 1815; Speaker Presentations
1815 – 1900; Networking with Hot Food, Wine, Beer and Soft Drinks
---
Luton Development Plans Speakers
---
Laura Church, Corporate Director of Place & Infrastructure; Luton Borough Council
Laura has worked for Luton Borough Council since 1988 working initially in Planning.  She has successfully taken on roles such as the Head of Regeneration and Service Director for Business and Consumer Services.
This year, Laura became a Corporate Director for a new department. This position is responsible for the quality of Luton's environment, overseeing key developments as well as working alongside local businesses to create job opportunities and build a skilled workforce for the town.
---
James Cushing, Head of Investment; Central Bedfordshire Council
---
Gary Collins, Development Director West; London Luton Airport Ltd
---
Hilary Chipping, Deputy CEO, Head of Strategy & Operations; SEMLEP
Hilary, Head of Infrastructure for SEMLEP for several years, leads on the delivery of large scale infrastructure strategies and co-ordinates projects which underpin the growth and future success of the South East Midlands economy.
Hilary, who has an MA in economics, previously worked as a senior civil servant in both the Department of Communities and Local Government and the Department for Transport. Hilary's priorities include delivering investment through the Local Growth Deal, overseeing the rollout of European Funds and continuing to build on the success of the LEP's business growth hub Velocity, which was recently unveiled as one of the best performing hubs in the country.
Hilary is passionate about the South East Midlands and has helped SEMLEP secure millions of pounds for the area, the result of hours of dedication –  gathering evidence and  working closely with local authority, public and private sector partners.
Hilary was Director of mksm from 2008 to 2011, raising the profile of Milton Keynes South Midlands and enabling local authority and regional partners to deliver high quality growth in a sustainable way with appropriate funding for infrastructure and support services.
---
Javed Hussain, Managing Director; J2 Global Corporation
---
Luton Development Plans 2017 | Details