Manchester – Major Developments 2013
Wednesday, 18th September 2013 @ 1530hrs

-

1900hrs
Town Hall, Manchester,

M2 5HD

United Kingdom
Manchester – Major Developments 2013 | Event
This event is a must if you want to work with the Major Developers active in Manchester. We have ASK Developments, Argent, The Co-Operative Group and Manchester City Football Club presenting their development plans for the next 12/24 months.
Event Sponsor                          Programme Sponsor
---
Event Format
1400 – 1500; Sponsors Lunch (Invite ONLY)
1530 – 1600; Pre-Event Educational Presentation (PEEPshow)
1600 – 1645; Networking with Wine, Beer and Soft Drinks
1645 – 1815; Speaker Presentations
1815 – 1900; Networking with Hot Food, Wine, Beer and Soft Drinks
1900 – Late; After Event Drinks
---
Speakers
---
Ian Braithwaite – Development Manager, Co-Operative Group
Ian handles the development and implementation of NOMA, covering strategic acquisitions, managing the Public realm and road infrastructure work, community engagement and co-ordination of retail strategy. He is also responsible for the delivery of NOMA's maturing development schemes including multi storey car park/hotel and refurbishment of Hanover and the listed estate.
---
John Hughes – Director ASK Developments
John Hughes was recruited from Henry Boot Developments in February 2003 where he ran the North West commercial office for three years.  He has considerable experience in delivering complex retail/leisure/employment projects.  At Ask he is leading on the delivery of its flagship scheme at First Street Manchester, having evolved the Greengate Embankment Joint Venture with Network Rail to the point of delivery.   John was appointed to Ask's Board in April 2008.
---
Jon Stemp – Chief Infrastructure Manager, Manchester City Football Club
Jon has been leading the infrastructure developments at MCFC since the change in ownership in 2008 and has been focusing on ensuring the developments deliver world leading facilities. This is essential, for a Club that aims to compete at the top of world football for at least the next 30 years.
---
James Heather – Partner, Argent LLP
James has over 17 years construction and development experience with the likes of Alfred McAlpine, Carillion and Kier Group. He joined Argent in 1999 and leads the Argent offices in Birmingham and Manchester and is responsible for the delivery of all Argent construction projects in those cities. He is also involved in the search for new development opportunities. James played a prominent role in the development of Brindleyplace where he was involved in the development and construction of over half the buildings and squares on the award-winning estate. Most recently, he managed the design and construction of Eleven Brindleyplace, which was voted the UK's best commercial workplace by the British Council for Offices in 2010. James is a Director of Elisabeth House General Partner Limited – a joint venture partnership with the Greater Manchester Property Venture Fund. He is responsible for the design and construction at One St Peter's Square, a £60m, 13 floor office development in Central Manchester.
---
Pre-Event Educational Presentation (PEEPshow)
Dave Stitt – Managing Director DSA Building Performance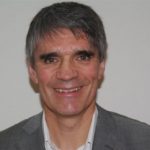 Every executive knows the importance of achieving Business Results, strengthening their own leadership and developing their team but very few leaders working under pressure manage all of these Three Key Factors simultaneously. In this high energy session Dave Stitt will help you get clear on your Business result and will give you tools to enhance your leadership and approaches to develop your team. With a construction industry career spanning 37 years, the last 15 as a performance coach, Dave asks the right questions at the right time, so expect to be challenged and inspired to raise your game as a leader. A FREE BOOK TO THE FIRST 30 PEOPLE ATTENDING THE PEEPshow!!
Manchester – Major Developments 2013 | Details