Manchester Major Development Plans 2014 *SOLD OUT*
Wednesday, 10th September 2014 @ 1530hrs

-

1900hrs
Town Hall, Manchester,

M2 5HD

United Kingdom
Manchester Major Development Plans 2014 *SOLD OUT* | Event
FOUR of Manchester's leading Development figures will be presenting their development/investment plans for the next couple of years!

      Event Sponsored by:                                Programme Sponsored by: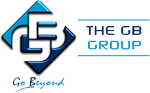 ---
Event Format
1530 – 1645; Networking with Wine, Beer and Soft Drinks
1645 – 1815; Speaker Presentations
1815 – 1900; Networking with Hot Food, Wine, Beer and Soft Drinks
1900 – 2200; National Sponsor's Dinner (INVITE ONLY)
---
Speakers
---
Phil Mayall; Development Director, Muse Developments
Phil Mayall is Development Director at Muse.  He has three schemes on site at present; the 'Vimto Gardens' residential development, a 143 bedroom Premier Inn and a 615 space MSCP, all are situated in Chapel St and New Bailey, Salford.  These will be joined during 2014 by a total of 200,000 sq ft of offices at City Place, Chester and New Bailey, Salford.
---
Colin Sinclair; Director of Property Marketing, Bruntwood
Colin joined family-owned property developers Bruntwood in June 2010 to work on the diversification of their portfolio in Manchester, with a focus on creating new space for the science & biomedical businesses along the Oxford Road Corridor. Projects he worked on included the £21m Citylabs development (the former Royal Eye Hospital), the £70m redevelopment of MBS for the University of Manchester and Bruntwood's acquisition of a controlling interest in Manchester Science Parks. Colin started his career in the music business managing bands on Factory, A&M and Virgin America Records, as well as owning the Boardwalk nightclub and music venue (1986-99). He went on to produce numerous major events before becoming joint Marketing Director for Manchester Enterprises and MIDAS, Manchester's Inward Investment agency, in 2004. Colin became Chief Executive of MIDAS in 2005 where he played the lead role in promoting the city region to international firms and innovative global businesses. During his tenure he attracted over 300 new businesses and over £300m of investment to Greater Manchester. As Director of Property Marketing Colin has been working to differentiate Bruntwood's product in Manchester, Cheshire, Liverpool, Leeds and Birmingham and to promote inspirational workspace to the creative, media and digital sector. He has also taken the lead in Liverpool, with a mission to encourage more firms to start up, grow and expand in the city. Colin is married with three sons and lives near Ormskirk. He is a keen triathlete and former amateur rugby union player.
---
James Heather; Partner, Argent
James has over 17 years construction and development experience with the likes of Alfred McAlpine, Carillion and Kier Group. He joined Argent in 1999 and leads the Argent offices in Birmingham and Manchester and is responsible for the delivery of all Argent construction projects in those cities. He is also involved in the search for new development opportunities. James played a prominent role in the development of Brindleyplace where he was involved in the development and construction of over half the buildings and squares on the award-winning estate. Most recently, he managed the design and construction of Eleven Brindleyplace, which was voted the UK's best commercial workplace by the British Council for Offices in 2010. James is a Director of Elisabeth House General Partner Limited – a joint venture partnership with the Greater Manchester Property Venture Fund. He is responsible for the design and construction at One St Peter's Square, a £60m, 13 floor office development in Central Manchester.
---
Nick Payne; Managing Director, Nikal Ltd 
Nick trained with leading leisure experts Christie & Co, and returned home from time in London in 1998 to establish development company Westport Developments, the company behind Manchester's Deansgate Locks. Since cutting his teeth on several major regeneration projects in Manchester, Nick established Nikal with co founder Alan Murphy. Nick is the md of Nikal and, as well as running a diverse development portfolio in the UK and now in China, he is also patron of the Lowry theatre, Salford, an avid supporter of the NSPCC, director of The Dunham Trust, a primary education academy and a non exec director of OMEGA Warrington on behalf of RBS. Since returning home in the mid-nineties from 'a working apprenticeship' in London, Nick Payne has been at the heart of Manchester's reinvention as 'the original modern city', first as a founder director of Westport, subsequently in a similar role with Ask Developments and now as MD of Nikal. Nick's first big Manchester project, Deansgate Locks, is fast becoming the emblem of a regenerated city; having been featured in numerous magazine articles, TV programmes and advertisements.
---
Manchester Major Development Plans 2014 *SOLD OUT* | Details