North East Development Plans 2017
Monday, 4th September 2017 @ 1530hrs

-

1900hrs
North East Development Plans 2017 | Event
 
We have a very varied panel from across the region to update on us their impressive development and investment plans.
Councillor Martin Gannon, the Leader and Sheena Ramsey, the Chief Executive of Gateshead Council will present to us what is happening in Gateshead in terms of regeneration, housing and development.
David Grant is the Commercial Director for Durham Airport which is owned by Peel Airports. There is a development plan in place at the airport and David will explain when this will happen and what affect that this will have on the airport's connectivity.
We have two Universities who will update us on their estates plans and future projects.
University of Newcastle – Iain Garfield Head of Estate Planning and Development
Durham University – Iain Ramage, Assistant Director of Projects & Infrastructure
And finally with infrastructure being one of the hot topics for discussion  . . . . . . . Cathy Massarella is the Head of Network Development at Nexus who are the Tyne & Wear passenger Transport Executive; there are lots of Infrastructure developments to discuss in this region which Cathy will talk to us about.
Event Sponsorship
Interested in promoting your business to others in the industry?
Consider Sponsoring this event – Sponsorship Packages can be viewed here.
Contact us today to talk about what Sponsoring a Built Environment Networking Event can do for your business!                
​
| | | | | | |
| --- | --- | --- | --- | --- | --- |
| Headline Partner | Event Sponsored by: | |  Programme Sponsored by:  | |    Exhibitors |
| |   | | | | |
---
Event Format
1530 – 1600; Registration
1600 – 1645; Networking with Wine, Beer and Soft Drinks
1645 – 1815; Speaker Presentations
1815 – 1900; Networking with Hot Food, Wine, Beer and Soft Drinks
1930 – 2200; After Event Speakers Dinner (

VIP TICKET HOLDERS ONLY)
---
VIP Tickets
We have an exciting new opportunity for you – buy a VIP ticket to this event and come to dinner straight after the event with the speakers who have accepted an invitation, see below.
Great food, good wine and excellent conversation.
VIP Ticket Privileges
FREE attendance at the after-event Speakers Dinner
Reserved seating in the front two rows at the event
Guaranteed tickets even at sold-out events
Up to 20 x VIP tickets available at each event
VIP Name Badges
Dinner Venue – Café 21
Come to dinner and join:
Cllr Martin Gannon; Gateshead Council
Philip Meikle; Nexus
Iain Garfield; University of Newcastle
David Grant; Peel Airports/Durham Tees Valley Airport
Others to be confirmed
---
Speakers
Cathy Massarella, Head of Network Development; Nexus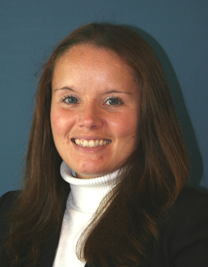 After a 15 year career in the transport industry focused mainly on bus and heavy rail, I moved into light rail operations in 2016. Initially I project managed the return of the Metro to Nexus at the end of a 7 year operating concession with DB Tyne and Wear and then, in May 2017, I moved into the role of Head of Network Extensions. My remit is to identify, develop and introduce extensions and improvements to the Metro and Local Rail network in the North East Combined Authority Area.
I have a degree in Economics and Accounting from Liverpool University, a Masters degree in Management from Northumbria University and I am a qualified Project Manager.
David Grant, Commercial Director; Peel Airports, Durham Tees Valley Airport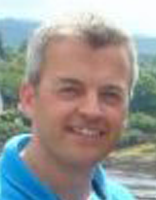 David Grant is the Commercial Director at Durham Tees Valley Airport. His portfolio includes the implementation of the Airport's Master Plan, part of which is the development of AeroCentre, a 3.5 million sq ft industrial and business park.
David is an airport commercial specialist, having previously served as Commercial Director at Glasgow Prestwick Airport and run a successful VIP and military aircraft services business.
Having graduated from the University of the West of Scotland with a degree in Land Economics, David's early career was in property development, particularly out of town retail and supermarkets.
Despite being afraid of heights, David enjoys piloting light aircraft in his spare time.
---
Cllr Martin Gannon, Leader; Gateshead Council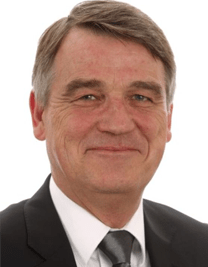 ---
Iain Ramage, Assistant Director of Projects & Infrastructure; Durham University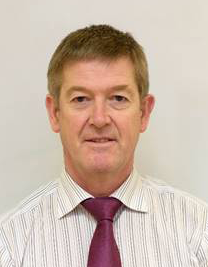 Iain has 42 years' experience in the construction industry working for specialist contractors, main contractors and consultancy practices in the North East and joined Durham University as Senior Project Manager in 2011. He was promoted to his current role in 2013 to lead the capital projects team which includes project managers, engineers, energy, space and assets.
A Chartered Quantity Surveyor with the RICS he has specialised in project management for over 25 years with experience delivering complex, high value retail, commercial offices, education, leisure, visitor attractions and infrastructure projects in the North East and Scotland. He has worked for leading clients (e.g. Northumberland Estates, The Alnwick Garden Trust, Tesco, AMEC Developments, Northumbrian Water and Hammerson) on a variety of projects that include Newcastle Quayside, The Alnwick Garden, Durham City Retail Park, East Durham College Redevelopment at Peterlee, Cramlington Town Centre Redevelopment, Falkirk Shopping Centre, Coatbridge Retail Park and major retail store developments for Tesco at Falkirk and Dunfermline
Working for a local consultancy practice Iain managed Durham University's Calman Learning Centre development and since joining the University as an employee he has lead the refurbishment of Durham Castle bedrooms, Great Hall, Dining Room, Kitchen and Servery. He was also the Project Manager on the refurbishment and new build development for the Business School.
Over the last two years Iain has been leading the development of the University Masterplan that is supporting the new Estates Strategy and University Strategy 2017-2027 as well as his departmental management responsibilities.
Iain Garfield, Head of Estate Planning & Development; University of Newcastle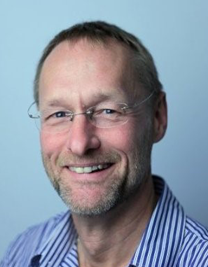 Iain joined Newcastle University as Head of Estate Planning and Development in January 2016. In this role he is responsible for the management of the Capital Projects team and Estate Planning team who jointly are responsible for the major capital developments of the University estate.
Having undertaken a first degree and research in Mining Engineering at Newcastle University Iain embarked on a career with British Coal working as an engineer and Colliery Undermanager at various mines throughout the North East.
In 1994 Iain moved into the Higher Education sector taking up a role at the University of Sunderland, firstly in the School of the Environment and then the Business School before moving into the Estates department in 2004.
Iain had a key role in the strategic development of the estate and implementation of the estate capital investment programme. He held the role of Head of Estate Services from 2010 until leaving to join Newcastle.
He has been instrumental in introducing numerous estate innovations and adaptations of novel estate planning processes including the now widely accepted Soft Landings process. He has also presented nationally in several fora on a variety of collaborative projects.
North East Development Plans 2017 | Details